Welcome to Fork + Rose: Your Premier Long Island Christmas Store
Jan 12, 2021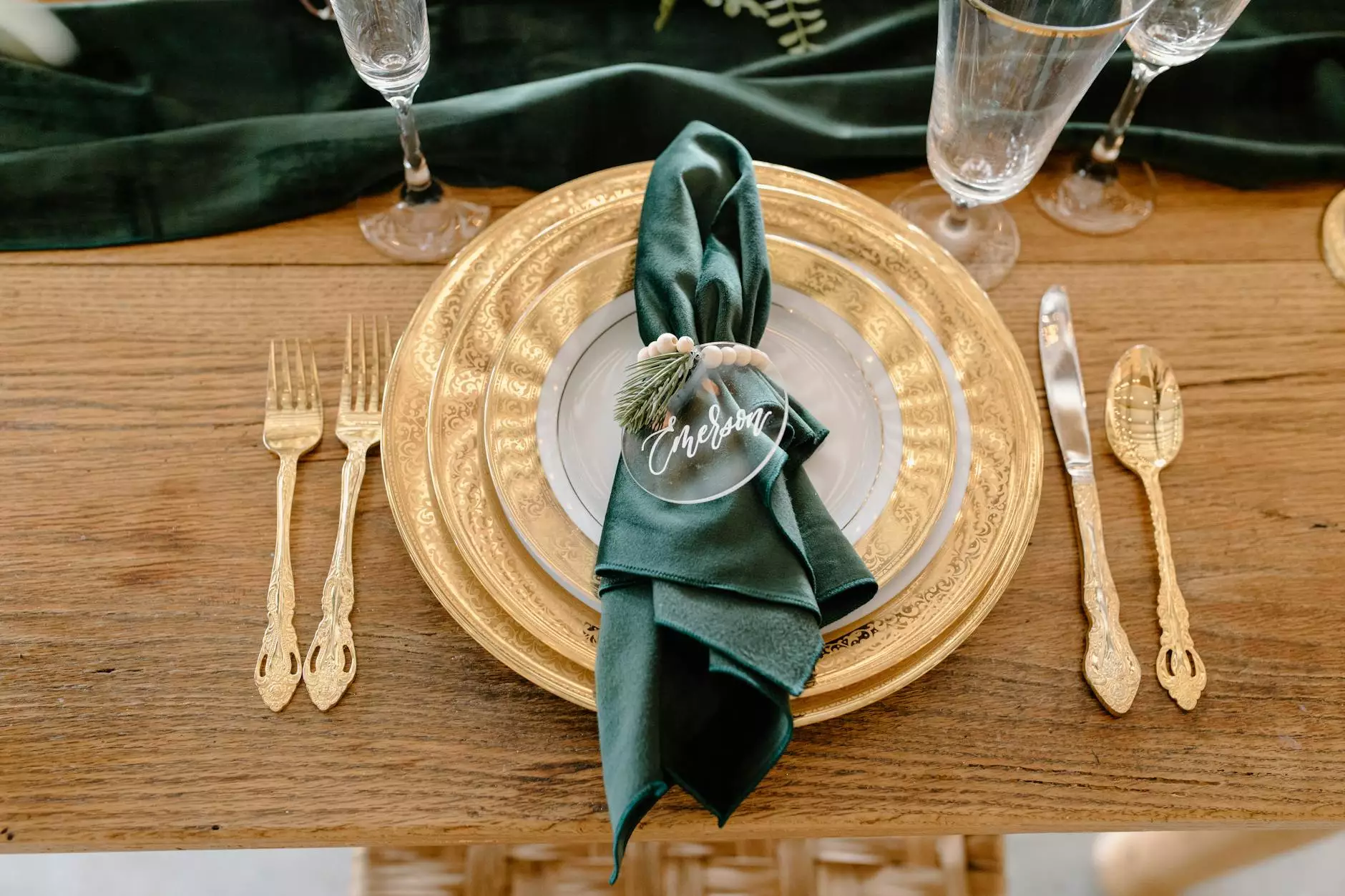 At Fork + Rose, we take pride in being the ultimate destination for all your Christmas decor needs in Long Island. From stunning ornaments to luxurious wreaths, our exclusive collection will transform your home into a winter wonderland. But what truly sets us apart is our unrivaled selection of fringe hand towels, designed to bring a touch of elegance and holiday spirit to your bathroom or kitchen.
The Finest Fringe Hand Towels for Your Holiday Home
Our Long Island Christmas store is proud to offer an extensive range of fringe hand towels, each meticulously crafted to provide both style and functionality. Whether you're hosting a lavish Christmas party or simply looking to elevate your home's holiday ambiance, our hand towels are the perfect addition to any festive setting.
With a keen eye for detail, our designers have curated a collection that showcases a variety of elegant and festive designs. Each towel is made from premium-quality materials, ensuring durability and an exquisite feel. Our fringe hand towels are not only practical but also add a touch of sophistication to your holiday decor.
Unleash Your Creativity with Our Fringe Hand Towels
At Fork + Rose, we believe in celebrating individuality and allowing your creativity to shine. Our fringe hand towels are available in a wide array of colors, patterns, and themes, giving you the freedom to choose the perfect match for your personal style and home decor. Whether you opt for classic red and green hues or prefer a more modern and minimalist approach, our collection has something for everyone.
Not only do our fringe hand towels elevate your home's aesthetic appeal, but they also offer exceptional functionality. Crafted with absorbent and quick-drying materials, our towels are perfect for everyday use during the holiday season. Treat your guests to the luxury of our plush towels or brighten up your kitchen with a vibrant and festive design.
Experience the Fork + Rose Difference
As the leading Christmas store in Long Island, Fork + Rose goes beyond just offering fringe hand towels. We strive to provide a seamless shopping experience that caters to your unique needs. Here's why you should choose us:
1. Unparalleled Selection
Our collection of fringe hand towels is carefully curated to ensure there's something for everyone. Browse through a wide range of designs, from classic holiday motifs to contemporary patterns, and find the perfect towel that reflects your style and taste. Discover elegance and charm in every detail.
2. Superior Quality
We understand that your holiday decor deserves nothing but the best. That's why we source our fringe hand towels from trusted manufacturers who share our commitment to craftsmanship. Rest assured, our towels are made using high-quality materials that offer both durability and a luxurious feel.
3. Exceptional Customer Service
At Fork + Rose, your satisfaction is our top priority. Our friendly and knowledgeable staff are here to assist you with any queries you may have. Whether you need help choosing the perfect towel or require recommendations for other holiday decor items, we're dedicated to ensuring your shopping experience is enjoyable and stress-free.
Shop Fringe Hand Towels Today
Transform your home into a festive paradise with our premium fringe hand towels. At Fork + Rose, we understand the importance of attention to detail and the power of small touches when it comes to creating the perfect holiday ambiance. Shop our collection today and let your Christmas decor shine.
Discover a wide range of fringe hand towel designs to suit your personal taste.
Choose from classic holiday motifs or contemporary patterns to match your home decor.
Experience the highest level of quality with our premium materials and craftsmanship.
Enjoy exceptional customer service throughout your shopping journey.
At Fork + Rose, we take pride in helping you create cherished holiday memories with our exquisite fringe hand towels. Explore our collection today and make your home's festive decor truly stand out this Christmas season.