48 Round Potomac Dining Table and 4 Swivel Chairs
Nov 30, 2017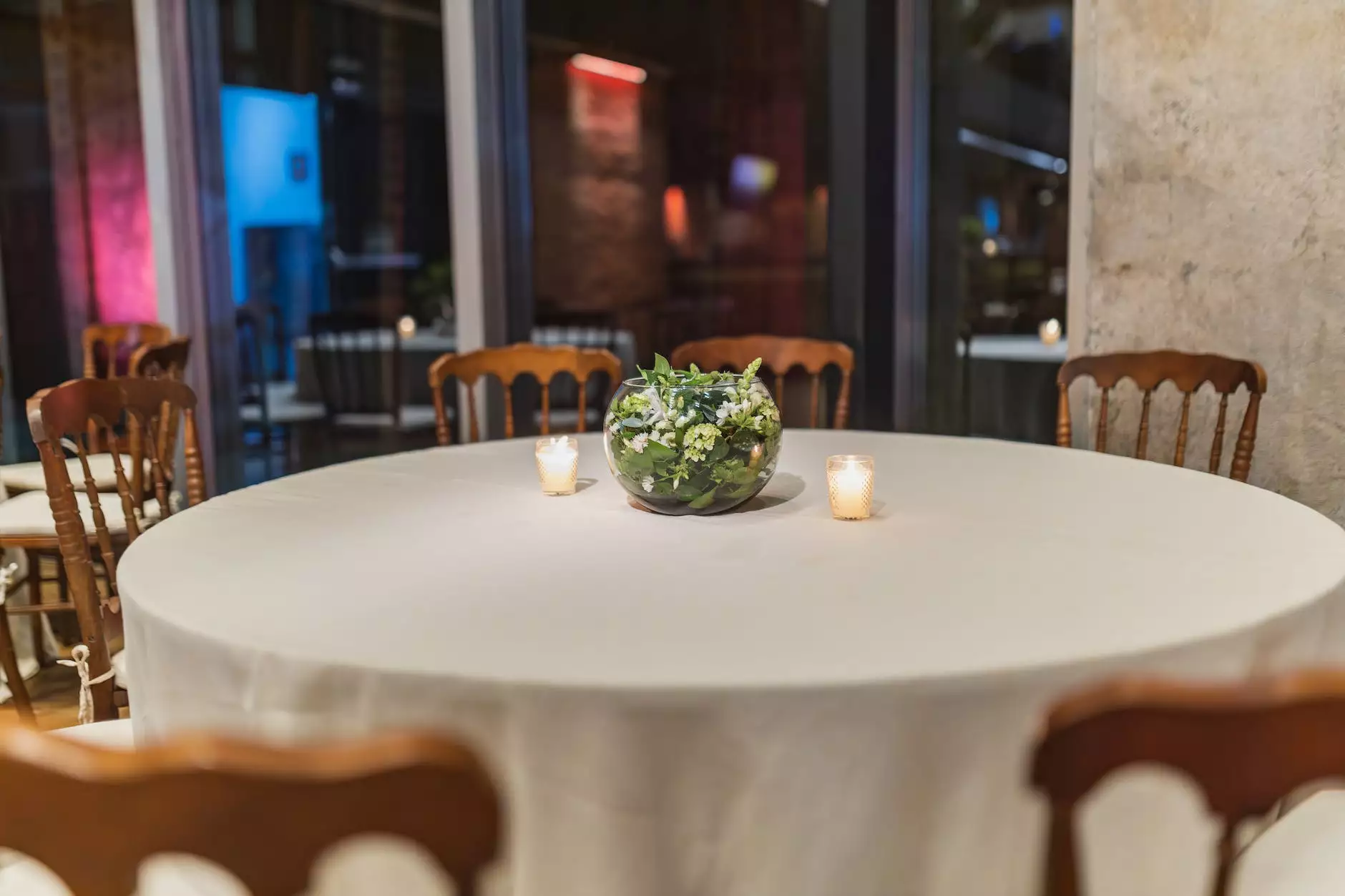 Welcome to Fork + Rose, where style and sophistication meet functionality. We are proud to present our exceptional 48 Round Potomac Dining Table and 4 Swivel Chairs, designed to elevate your dining experience to new heights of luxury.
Unmatched Elegance and Quality
Indulge in the beauty of our 48 Round Potomac Dining Table and 4 Swivel Chairs, meticulously crafted with the finest materials to ensure lasting functionality and captivating aesthetics. Our team of skilled artisans has combined traditional craftsmanship with contemporary design, resulting in a dining set that emanates style and sophistication.
Superior Craftsmanship
Each component of our dining set is carefully constructed to perfection. The 48 Round Potomac Dining Table is crafted from solid hardwood, providing a strong and durable foundation. Its elegant round shape promotes engaging conversation among guests, creating a warm and inviting atmosphere in your dining area.
The four swivel chairs that accompany the table are designed with both comfort and style in mind. Upholstered in premium fabric, they offer a plush seating experience that encourages relaxation and enjoyment during meals. The swivel feature adds convenience, allowing effortless movement and making it easy for guests to join conversations around the table.
Exquisite Design Details
The Potomac Dining Table features a stunning pedestal base with intricate carved details, adding a touch of sophistication and charm. The smooth surface of the table is expertly finished, showcasing its natural beauty and providing an ideal backdrop for your culinary creations.
The swivel chairs are designed with graceful curves and upholstered with precision to enhance their visual appeal. The fabric is carefully chosen to complement any existing interior decor or to serve as a focal point of the room. With their timeless design, these chairs effortlessly blend with various styles, from classic to contemporary.
Unparalleled Versatility
Our 48 Round Potomac Dining Table and 4 Swivel Chairs are not only visually striking but also highly versatile. Whether you are hosting a formal dinner party, enjoying a family meal, or working on a project, this dining set adapts to your needs.
The 48-inch diameter of the table offers ample space to comfortably accommodate four people, ensuring everyone can enjoy their meal without feeling cramped. The round shape encourages conversation flow, allowing all guests to engage effortlessly with one another.
Durable and Practical
We understand the importance of durability in furniture. That's why our 48 Round Potomac Dining Table and 4 Swivel Chairs are built to withstand daily use and the test of time. The solid hardwood construction ensures durability, while the impeccable craftsmanship guarantees longevity.
Cleaning and maintenance are hassle-free, allowing you to focus on creating memorable moments with loved ones. The upholstered chairs are designed with easy-to-clean fabric, and the table's smooth surface can be effortlessly wiped clean to maintain its pristine appearance.
Enhance Your Dining Experience
The 48 Round Potomac Dining Table and 4 Swivel Chairs from Fork + Rose transform your dining area into a haven of luxury and comfort. Whether you're enjoying a quiet family dinner or hosting a lavish gathering, our dining set creates a memorable experience for all.
With its exceptional design, superior quality, and versatile functionality, this dining set becomes the centerpiece of any dining room, elevating your space to new levels of elegance. Indulge in the extraordinary and make every meal a truly special occasion.
Elevate Your Dining Experience with Fork + Rose
At Fork + Rose, we understand the importance of creating a dining space that reflects your unique style and complements the ambiance of your home. Our commitment to excellence and attention to detail ensure that our 48 Round Potomac Dining Table and 4 Swivel Chairs exceed your expectations.
Experience the unparalleled craftsmanship, elegant design, and remarkable versatility of our dining set. Visit our website or contact us today to elevate your dining experience with Fork + Rose.