Chateau Dining: Elevate Your Dining Experience with Fork + Rose
May 10, 2018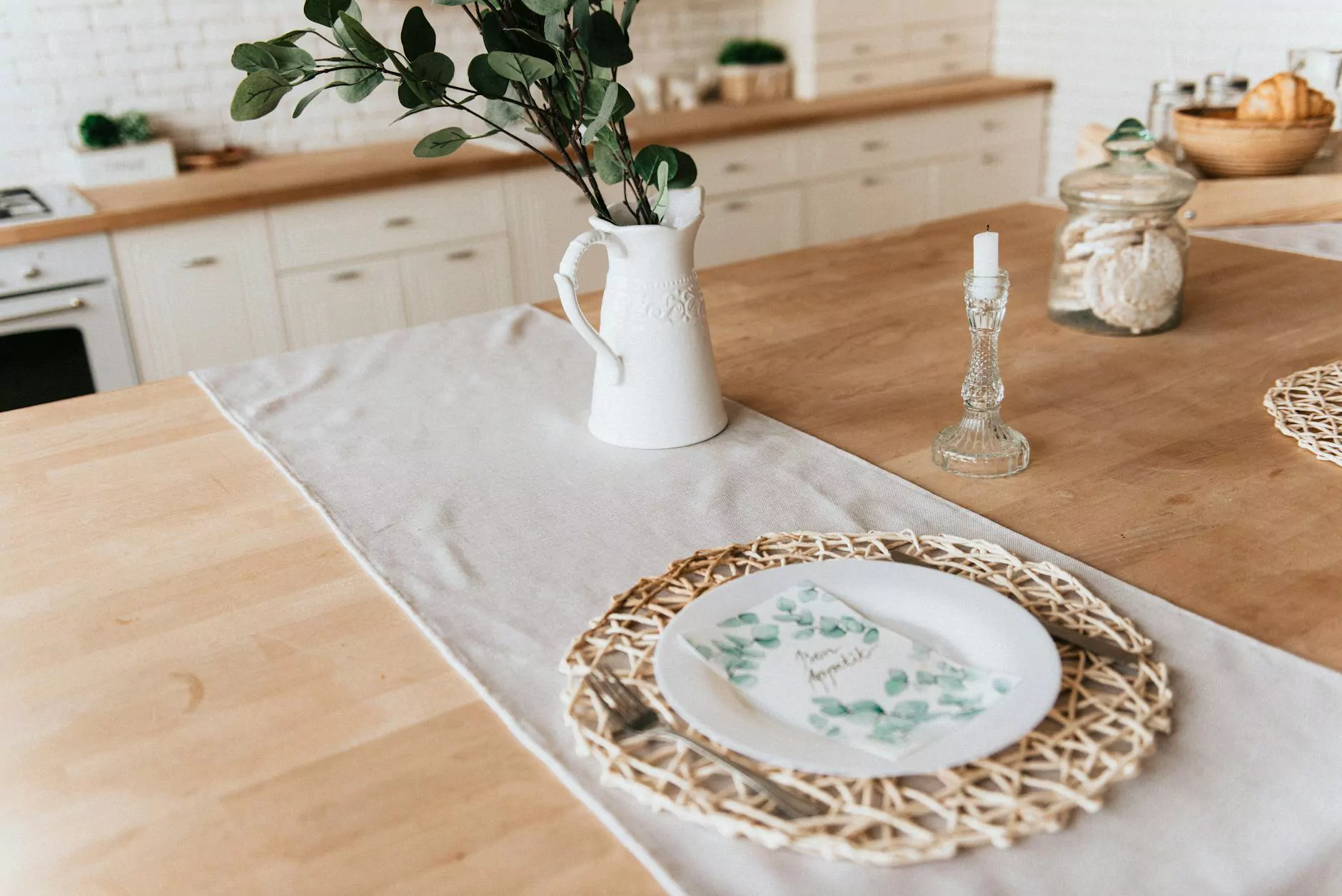 Discover the Exquisite Chateau Dining Collection
Welcome to Fork + Rose, where luxury meets dining. We invite you to indulge in our exclusive Chateau Dining Collection, curated with meticulous attention to detail. Our collection combines timeless elegance with superior craftsmanship, ensuring that every meal is an extraordinary experience.
Elevate Your Table Aesthetic with Fringe Hand Towels
At Fork + Rose, we believe that every detail matters when it comes to creating a memorable dining experience. Our Fringe Hand Towels are the perfect addition to your Chateau Dining Collection, adding a touch of sophistication to your table setting.
The Beauty of Fringe Hand Towels
Fringe Hand Towels serve both a functional and aesthetic purpose. Made from the finest quality materials, our Fringe Hand Towels are designed to be highly absorbent, ensuring that your hands stay dry during meals. The delicate fringe detailing adds an elegant touch, effortlessly elevating the ambiance of your dining space.
Quality Craftsmanship
At Fork + Rose, we source our Fringe Hand Towels from skilled artisans who take pride in their craft. Each towel is meticulously woven and finished to perfection, guaranteeing exceptional quality and durability. Our commitment to superior craftsmanship ensures that your Fringe Hand Towels will withstand the test of time, maintaining their beauty and functionality for years to come.
Endless Versatility
Our Fringe Hand Towels are not limited to dining use. With their luxurious feel and exquisite design, they can also be used in your bathrooms, kitchens, or even as decorative accents in your living spaces. The versatility of our Fringe Hand Towels allows you to enhance the style and comfort of any room.
Experience Unparalleled Elegance with Fork + Rose
At Fork + Rose, we are dedicated to providing our customers with exceptional products and a truly memorable dining experience. Our Chateau Dining Collection, complemented by our Fringe Hand Towels, captures the essence of sophistication and elevates your table setting to new heights.
Indulge in the beauty and functionality of our Fringe Hand Towels today. Browse our unique Chateau Dining Collection and discover the perfect pieces to transform your dining space. Fork + Rose is your ultimate destination for luxurious dining essentials.
Elevate Your Dining Experience Today
Experience the elegance of Chateau Dining by Fork + Rose. Enhance your table aesthetic with our exquisite Fringe Hand Towels. Shop now and elevate your dining experience to new levels of luxury.
Keywords: Fringe Hand Towel