66 Round Stone Harbor Dining Table and 6 Chairs
Feb 7, 2021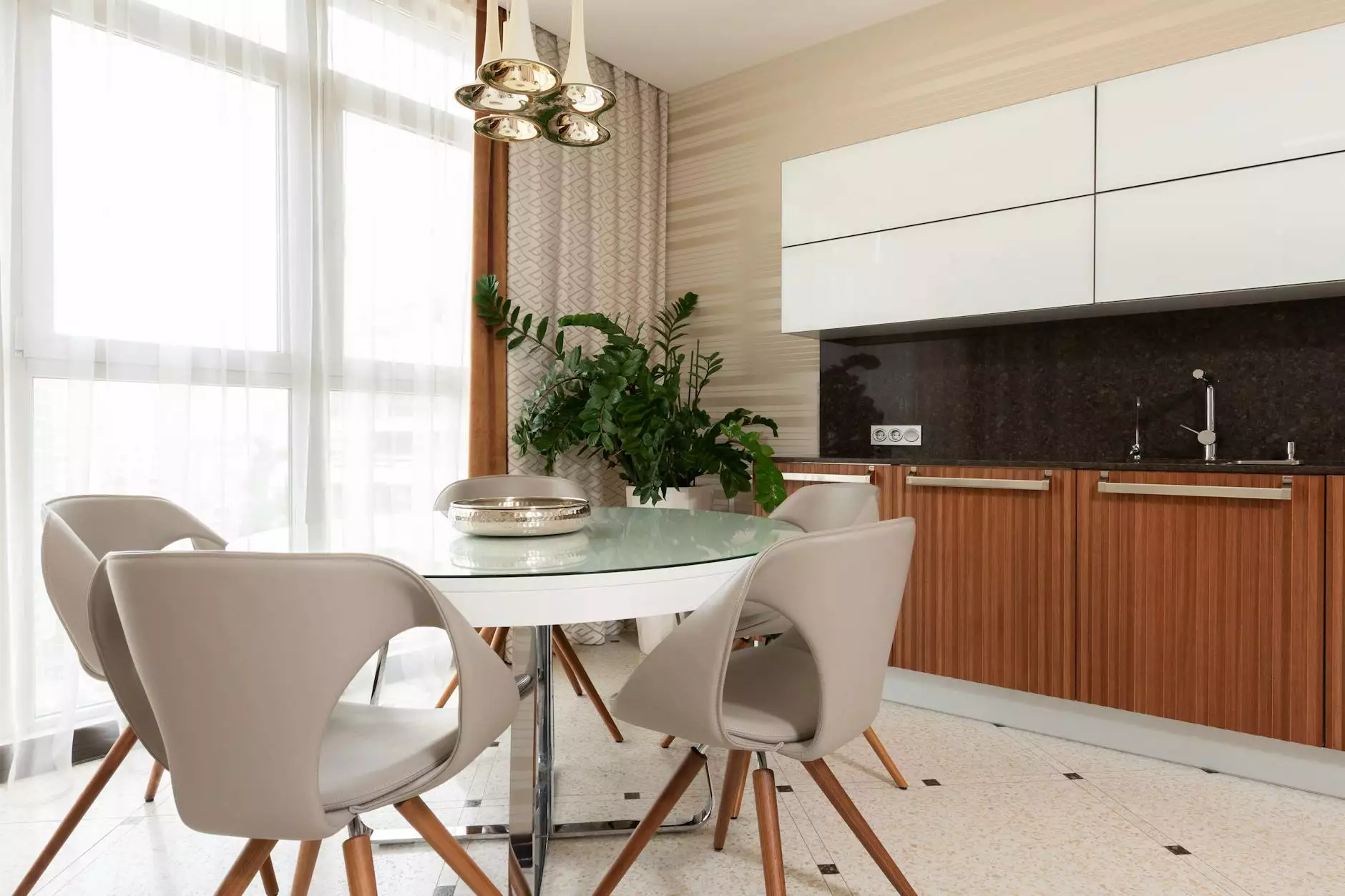 Elevate Your Dining Experience with Fork + Rose
At Fork + Rose, we are dedicated to providing high-quality, luxury furniture that enhances your living space. Our 66 Round Stone Harbor Dining Table and 6 Chairs epitomize the perfect combination of style, comfort, and functionality.
Refined Design
The 66 Round Stone Harbor Dining Table boasts an elegant and timeless design that brings sophistication to any dining room. Crafted from premium materials, this dining table showcases a stunning stone harbor top that adds a touch of luxury to your space. The round shape encourages intimate conversations and ensures everyone feels included.
Accompanying the table are six exquisite chairs that are meticulously handcrafted for utmost comfort and durability. The chairs feature a sleek and stylish design that seamlessly complements the table, creating a cohesive look.
Unparalleled Quality
When it comes to quality, Fork + Rose never compromises. Our 66 Round Stone Harbor Dining Table and 6 Chairs are built to last, made with the finest materials and expert craftsmanship. Every detail is carefully considered, resulting in furniture that withstands the test of time.
The stone harbor top of the dining table is not only visually stunning but also highly durable. It resists scratches, stains, and heat, making it perfect for everyday use. The chairs are created using premium upholstery and a sturdy frame, ensuring long-lasting comfort and support.
Perfect for Entertaining
Whether you're hosting a formal dinner party or enjoying a casual meal with your loved ones, our 66 Round Stone Harbor Dining Table and 6 Chairs create an inviting atmosphere that lends itself to memorable dining experiences.
The generous size of the table provides ample space for family and friends to gather comfortably. The round shape, devoid of sharp corners, promotes a sense of inclusivity, encouraging conversations to flow effortlessly.
With seating for six, you can easily accommodate both intimate gatherings and larger groups. The chairs' plush cushions and ergonomic design ensure everyone stays relaxed and engaged throughout the meal.
A Versatile Addition to Your Home
The 66 Round Stone Harbor Dining Table and 6 Chairs offer versatility that goes beyond the dining room. The timeless design and high-quality craftsmanship make this set a stunning addition to any space in your home.
Place the dining set in an open-concept kitchen to create a stylish dining area that seamlessly blends with your overall decor. Alternatively, utilize the table as a statement piece in a formal dining room, where its elegance will be the focal point.
Conclusion
Elevate your dining experience with the 66 Round Stone Harbor Dining Table and 6 Chairs from Fork + Rose. The refined design, unparalleled quality, and versatile nature of this dining set make it a perfect choice for those seeking a combination of luxury and functionality. With Fork + Rose, you can trust that our commitment to excellence will exceed your expectations.
Enhance your home with Fork + Rose, where luxury and comfort meet.