66 X 84 Dining Table, 6 Chairs and 4 Swivel Chairs
Jun 27, 2020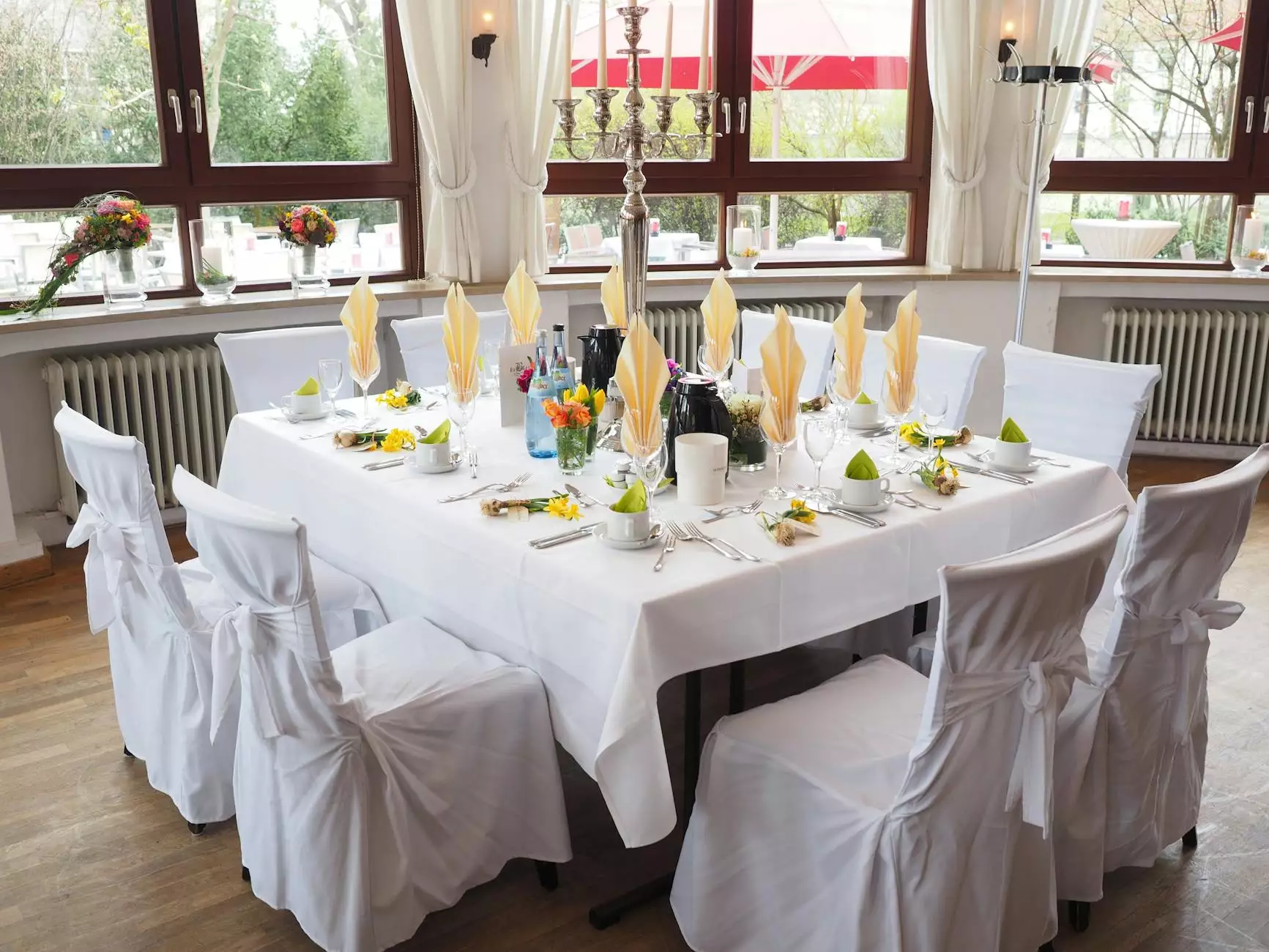 Enhance Your Dining Space with the 66 X 84 Dining Table Set
At Fork + Rose, we offer exceptional dining furniture that combines quality, style, and functionality. Our 66 X 84 Dining Table set is the perfect addition to elevate your dining space. With 6 regular chairs and 4 swivel chairs, this exquisite set offers ample seating for family gatherings and entertaining guests.
Unparalleled Quality and Craftsmanship
When it comes to furniture, quality is of utmost importance. Our 66 X 84 Dining Table set is expertly crafted using the finest materials and techniques. The dining table is constructed from solid wood, ensuring durability and longevity. The chairs are designed with comfort in mind, featuring cushioned seats and backrests, allowing you to dine in utmost comfort.
Elegant Design and Versatility
The sleek and modern design of the 66 X 84 Dining Table set adds a touch of sophistication to any dining area. The rectangular table provides ample space for meals, while the included regular chairs and swivel chairs beautifully complement the overall aesthetic. Whether you have a formal dining room or a casual breakfast nook, this set seamlessly blends with any interior style.
Unleash Your Creativity
With the 66 X 84 Dining Table set from Fork + Rose, you have the freedom to express your personal style. The versatile design allows you to easily customize the look and feel of your dining space. Add a pop of color with vibrant seat cushions or mix and match chair styles to create a unique and personalized atmosphere.
Experience Unmatched Comfort
Comfort should never be compromised when it comes to furniture. Our 66 X 84 Dining Table set is designed with your comfort in mind. The cushioned seats provide optimal support, allowing you and your guests to relax and enjoy long, leisurely meals. The swivel chairs add a touch of versatility, making it easier to socialize and engage in conversations around the table.
Exceptional Value and Longevity
Investing in high-quality furniture is a wise decision. The 66 X 84 Dining Table set from Fork + Rose offers exceptional value for your money. Each piece is built to last, ensuring that you'll enjoy many memorable meals and gatherings with your loved ones for years to come. Rest easy knowing that your dining set is not only visually stunning but also crafted to withstand the test of time.
Shop the 66 X 84 Dining Table Set Today
Ready to transform your dining space into a haven of style and comfort? Browse our collection now and discover the exquisite 66 X 84 Dining Table set with 6 regular chairs and 4 swivel chairs. Experience the Fork + Rose difference today and create unforgettable memories around a table that truly reflects your unique taste and lifestyle.
Why Choose Fork + Rose?
Uncompromising quality and craftsmanship
Elegant and versatile designs to suit any style
Premium materials for long-lasting durability
Exceptional value for your investment
Outstanding customer service
Keywords: 66 X 84 Dining Table, 6 Chairs and 4 Swivel Chairs
As an SEO expert and high-end copywriter, we understand the importance of incorporating keywords to enhance search rankings. The 66 X 84 Dining Table set is carefully designed to meet your dining needs, whether you're looking for a spacious table, comfortable chairs, or versatile swivel options. Fork + Rose is dedicated to providing exceptional furniture, and our collection includes the 66 X 84 Dining Table set to ensure your dining experience is elevated to new heights. When searching for a high-quality dining set, look no further than Fork + Rose.