Pre-Lit Grand Artificial Christmas Trees Long Island
Dec 29, 2021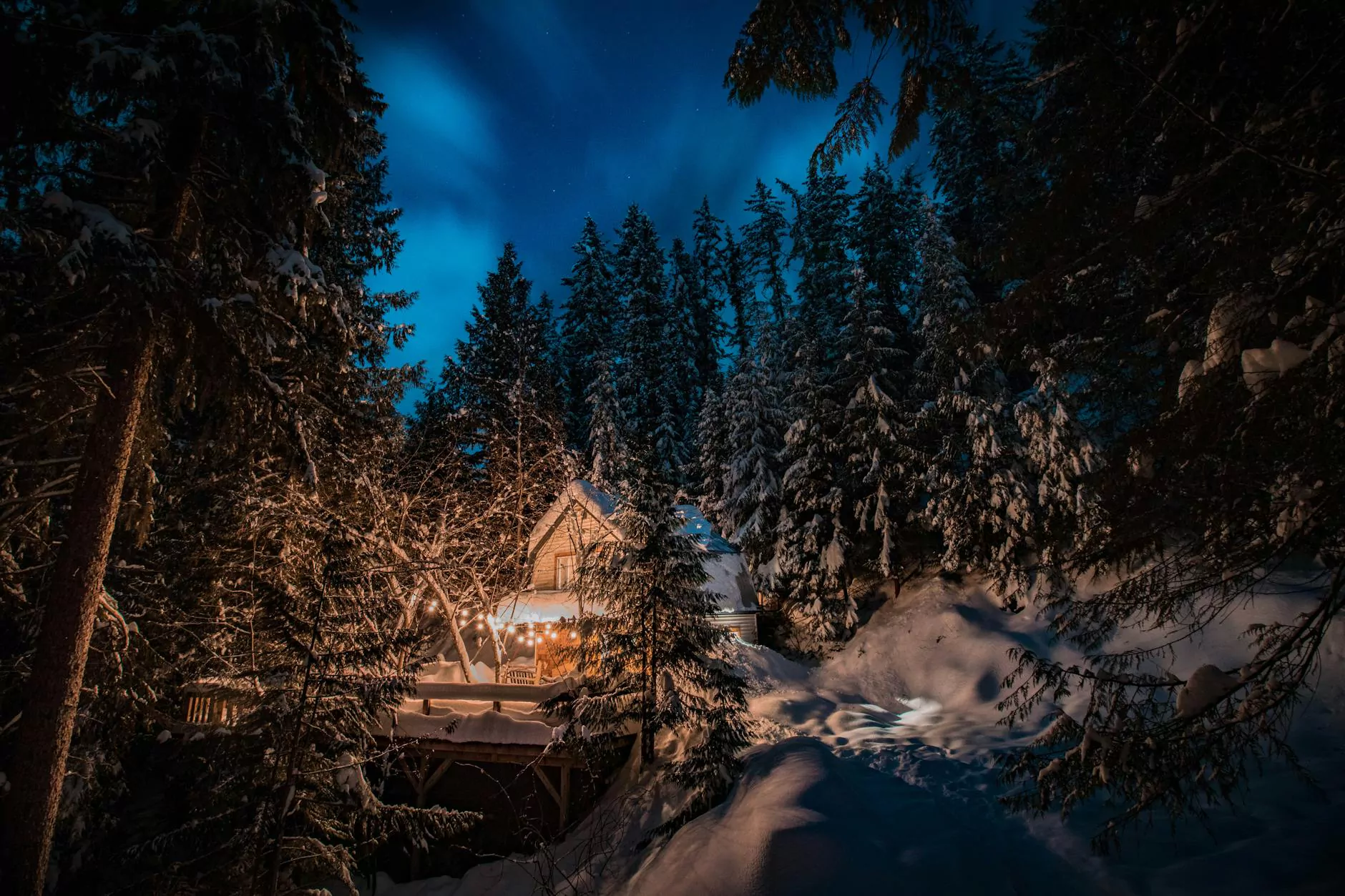 Welcome to Fork + Rose, your premier destination for the most exquisite collection of pre-lit grand artificial Christmas trees on Long Island. We understand the importance of creating a magical ambience during the holiday season and our stunning selection of Christmas trees is designed to do just that.
Enhance Your Holiday Decor with Pre-Lit Grand Artificial Christmas Trees
When it comes to setting up the perfect holiday decor, a Christmas tree takes center stage. At Fork + Rose, we take pride in offering an extensive range of pre-lit grand artificial Christmas trees that are meticulously crafted to bring joy, warmth, and elegance to your home. Our trees are hand-picked for their exceptional quality, realism, and durability. With their lifelike appearance and built-in lights, our pre-lit grand artificial Christmas trees are the perfect hassle-free solution for a stunning holiday centerpiece.
Unparalleled Realism and Lifelike Beauty
Our pre-lit grand artificial Christmas trees are crafted using the highest quality materials to replicate the look and feel of real trees. With carefully molded branches, realistic textures, and natural colors, our trees are virtually indistinguishable from their live counterparts. Each tree is designed to capture the intricate details and unique characteristics of different tree species, ensuring an authentic and lifelike beauty that will leave your guests in awe.
Convenience and Ease of Use
Gone are the days of struggling with tangled lights and hours spent decorating a tree. Our pre-lit grand artificial Christmas trees come with professionally installed lights, evenly distributed for a seamless and hassle-free setup. With just a few simple steps, you can have a fully illuminated tree that radiates warmth and holiday spirit. The convenience and ease of use of our pre-lit trees allow you to focus on what truly matters - enjoying the holiday season with your loved ones.
Endless Choices to Suit Your Style
We understand that everyone has unique tastes and preferences when it comes to holiday decor. That's why we offer a diverse selection of pre-lit grand artificial Christmas trees to suit various styles and spaces. Whether you prefer a classic, traditional look or a contemporary, modern feel, we have the perfect tree for you. From full and lush to slender and sophisticated, our collection caters to every aesthetic, ensuring that you can find the ideal tree to complement your home's interior design.
Exceptional Quality and Durability
Investing in a pre-lit grand artificial Christmas tree from Fork + Rose means investing in exceptional quality and durability. Our trees are crafted to withstand years of use, allowing you to enjoy their beauty and charm for many holiday seasons to come. Made with strong, sturdy materials and innovative construction techniques, our trees are designed to maintain their shape and integrity, ensuring that they look just as breathtaking as the day you first set them up.
Transform Your Home into a Winter Wonderland
At Fork + Rose, we believe that a beautifully decorated Christmas tree has the power to transform any space into a winter wonderland. By selecting one of our pre-lit grand artificial Christmas trees, you are not only bringing the joy and magic of the holiday season into your home but also creating lasting memories for you and your loved ones. From festive gatherings to cozy evenings by the fireplace, our trees will be the highlight of your holiday celebrations.
Browse Our Collection Now
Ready to elevate your holiday decor with the most exquisite pre-lit grand artificial Christmas trees on Long Island? Explore our wide range of options and find the perfect tree for your home. At Fork + Rose, we are committed to providing unparalleled quality, exceptional customer service, and delightful holiday experiences. Don't settle for ordinary, make your Christmas extraordinary with Fork + Rose.
Contact Fork + Rose Today
For any inquiries or assistance, our dedicated team is here to help. Contact Fork + Rose today and let us guide you in selecting the perfect pre-lit grand artificial Christmas tree that will captivate your senses and create cherished memories for years to come.