7.5' Ultra-Lit LED Acadia Pine Clear
Oct 5, 2017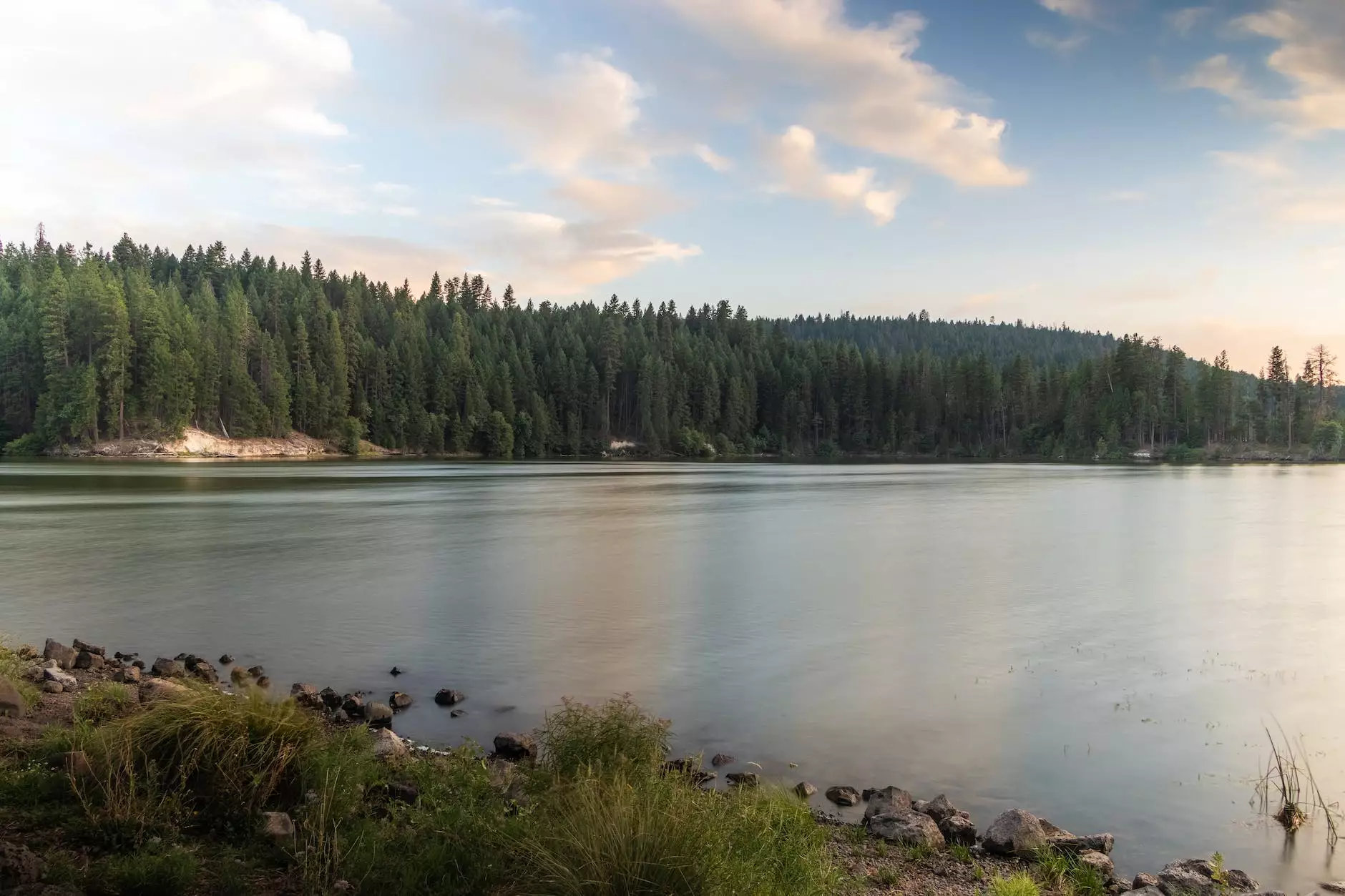 Enhance Your Holidays with the 7.5' Ultra-Lit LED Acadia Pine Clear
Welcome to Fork + Rose! We are excited to introduce you to the exceptional 7.5' Ultra-Lit LED Acadia Pine Clear, the perfect addition to your holiday decorations. This artificial Christmas tree is not just any ordinary tree – it is a masterpiece that will bring joy and elegance to your home during the festive season.
The Beauty of Realism
Our 7.5' Ultra-Lit LED Acadia Pine Clear is designed to replicate the natural beauty of a real pine tree. With its lifelike branches and lush greenery, it will create a stunning focal point in any room. You and your loved ones will be enchanted by its realistic appearance, as if you've brought a piece of nature indoors.
Sparkling Illumination
Elevate the ambiance of your holiday celebrations with the 700 clear lights that adorn the 7.5' Ultra-Lit LED Acadia Pine Clear. These energy-efficient LED lights emit a warm and inviting glow, illuminating your tree and filling your home with a magical atmosphere. Whether you prefer a soft glow or dazzling brilliance, the adjustable brightness settings allow you to create the perfect setting for any occasion.
Easy Assembly and Durability
We understand the importance of hassle-free setup, which is why the 7.5' Ultra-Lit LED Acadia Pine Clear features a convenient hinged construction. This allows for effortless assembly, ensuring that you can spend more time enjoying the holidays with your loved ones. The sturdy metal stand provides stability, guaranteeing that your tree will remain upright throughout the festive season.
Endless Decorating Possibilities
Unleash your creativity and personalize your 7.5' Ultra-Lit LED Acadia Pine Clear with your favorite ornaments, lights, and ribbons. The tree's sturdy branches are designed to hold even the heaviest decorations, allowing you to create a visually stunning masterpiece that reflects your unique style and holiday spirit. The only limit is your imagination!
Safe and Long-Lasting
Your safety is our top priority. The 7.5' Ultra-Lit LED Acadia Pine Clear is made from fire-resistant materials, providing you with peace of mind as you enjoy the warmth and coziness of your holiday celebrations. Made to last, this tree is constructed with high-quality materials that ensure its durability for many years to come, allowing you to create cherished memories with your family and friends.
Shop Now at Fork + Rose
Experience the magic of the holiday season with the 7.5' Ultra-Lit LED Acadia Pine Clear. Visit Fork + Rose today and explore our wide selection of artificial Christmas trees, decorations, and accessories. Our commitment to quality, customer satisfaction, and attention to detail will make your shopping experience a joyful one. Transform your home into a winter wonderland with the perfect Christmas tree from Fork + Rose!
Keywords: fringe hand towel, fringe hand towel
Looking for Fringe Hand Towels?
In addition to our exquisite holiday decorations, Fork + Rose offers a beautiful selection of fringe hand towels. These luxurious and stylish towels are the perfect way to add elegance and sophistication to your bathroom or kitchen. With their softness, absorbency, and unique fringe design, our hand towels bring a touch of luxury to your everyday routines.
The Perfect Combination of Beauty and Functionality
Each fringe hand towel offered by Fork + Rose is crafted with exceptional care and attention to detail. Our towels are made from premium quality materials, ensuring their softness, durability, and ability to retain their vibrant colors even after multiple washes. The fringe detail adds an extra element of style and sophistication, transforming an ordinary towel into a statement piece that elevates the overall aesthetic of your space.
Unleash Your Creativity
Our fringe hand towels are available in a variety of colors, patterns, and designs, allowing you to find the perfect match for your personal style and home decor. Whether you prefer classic and timeless or bold and modern, we have a towel to suit every taste. Pair them with our coordinating bath linens and accessories to create a cohesive and visually stunning bathroom or kitchen ensemble.
The Perfect Gift
Looking for a thoughtful and luxurious gift? Look no further! Our fringe hand towels make an excellent gift choice for birthdays, housewarmings, weddings, and holidays. Delight your loved ones with a touch of elegance and practicality that they can enjoy every day. The quality and beauty of our towels will leave a lasting impression and make your gift truly memorable.
Experience the Difference with Fork + Rose
At Fork + Rose, we are dedicated to providing you with exceptional products that exceed your expectations. Our commitment to quality, style, and customer satisfaction sets us apart from the rest. Enjoy a luxurious bathing or kitchen experience with our premium fringe hand towels and create a space that reflects your unique taste and appreciation for the finer things in life.
Shop Now at Fork + Rose
Ready to elevate your everyday routines and add a touch of luxury to your home? Explore our wide selection of fringe hand towels at Fork + Rose. Our website offers a seamless and secure shopping experience, ensuring your satisfaction from start to finish. With just a few clicks, you can bring home the perfect fringe hand towels that combine functionality, style, and exceptional quality. Transform your space with Fork + Rose!