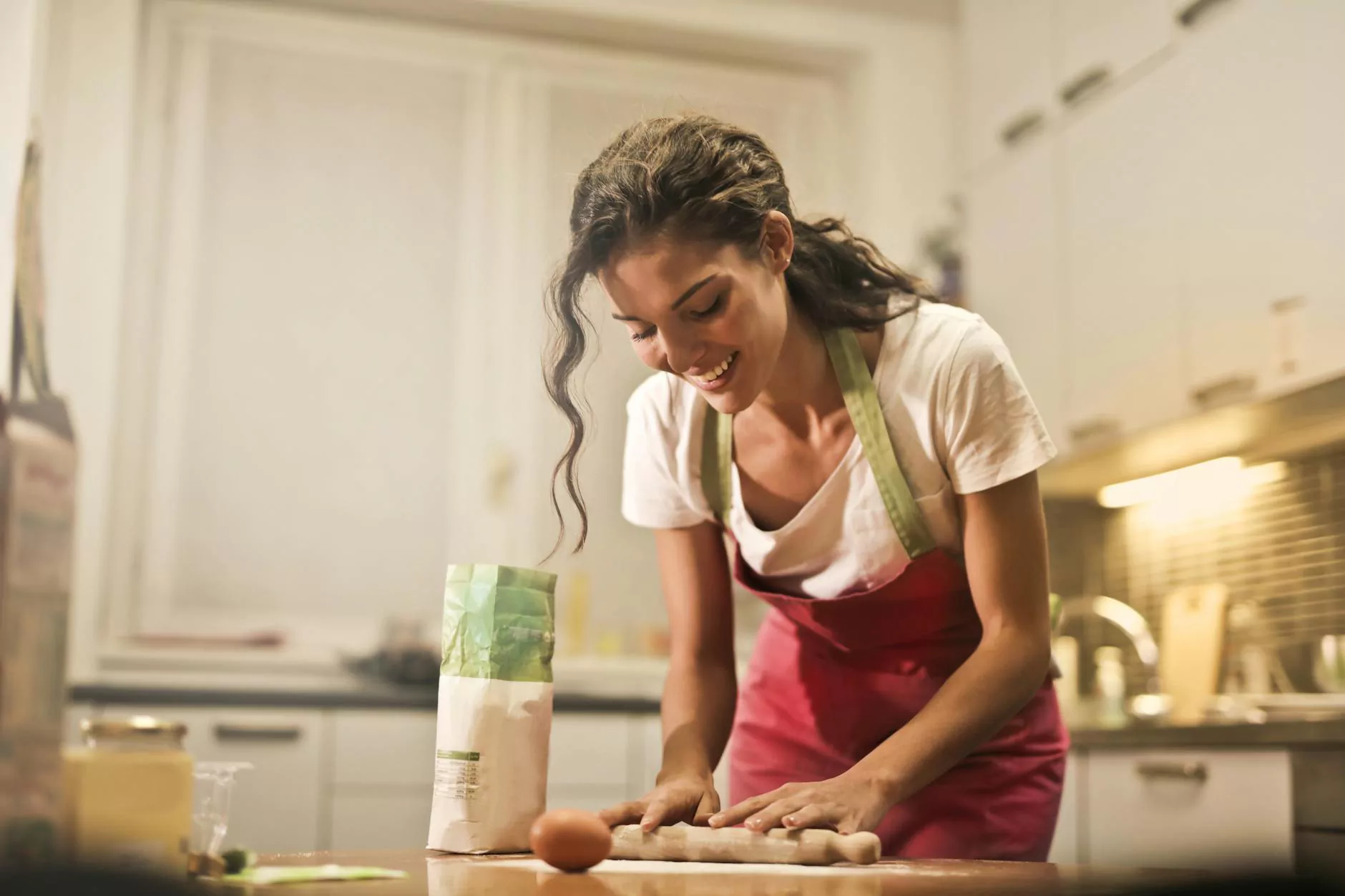 Uncover the Perfect Apron at Fork + Rose
At Fork + Rose, we understand the importance of having the right apron to enhance your culinary journey. Whether you are a professional chef, a passionate home cook, or an aspiring baker, our collection of aprons is thoughtfully curated to meet your needs.
Exceptional Quality and Style
Our aprons are crafted with meticulous attention to detail, using only the finest materials. Each piece is designed to embody both functionality and style, ensuring that you look your best while staying protected in the kitchen.
Explore a Wide Range of Designs
We offer a diverse selection of aprons that cater to various preferences and tastes. From classic and timeless designs to contemporary and trendy options, you'll find the perfect apron to express your personal style. Our collection includes:
Professional Aprons: Designed for culinary experts, our professional aprons are tailored to withstand the demands of a busy kitchen. They are made from durable fabrics that offer excellent resistance to stains and spills.
Fashionable Aprons: Elevate your cooking attire with our fashionable aprons. These aprons are available in a range of vibrant colors, prints, and patterns, allowing you to make a fashion statement while preparing meals.
Vintage Aprons: For those who appreciate nostalgia, our vintage aprons evoke a sense of charm and elegance. Inspired by retro designs, these aprons add a touch of vintage flair to your kitchen ensemble.
Customizable Aprons: Make your apron truly unique with our customizable options. Add your name, logo, or a special message to create a personalized apron that reflects your individuality.
Uncompromising Comfort and Functionality
We believe that an apron should not only look good but also offer supreme comfort and functionality. Our aprons feature ergonomic designs, adjustable neck straps, and spacious pockets to provide maximum convenience during your culinary endeavors. Experience freedom of movement and unparalleled comfort every time you don our aprons.
Perfect for Every Occasion
Our aprons are versatile and suitable for a multitude of occasions. Whether you're grilling at a backyard barbecue, baking delectable treats, or hosting an elegant dinner party, our aprons will effortlessly elevate your cooking experience.
Customer Satisfaction Guaranteed
At Fork + Rose, we take pride in offering exceptional customer service. We are committed to ensuring your complete satisfaction with our products. If you have any queries or require assistance, our dedicated support team is always ready to help.
Elevate Your Culinary Style with Fork + Rose Aprons
Discover the perfect apron that not only enhances your cooking experience but also adds a touch of style to your kitchen ensemble. Shop our exclusive collection of aprons at Fork + Rose and redefine your culinary journey today!