Pillows & Throws - ONLINE - Cushions and Throw Blankets
Mar 17, 2018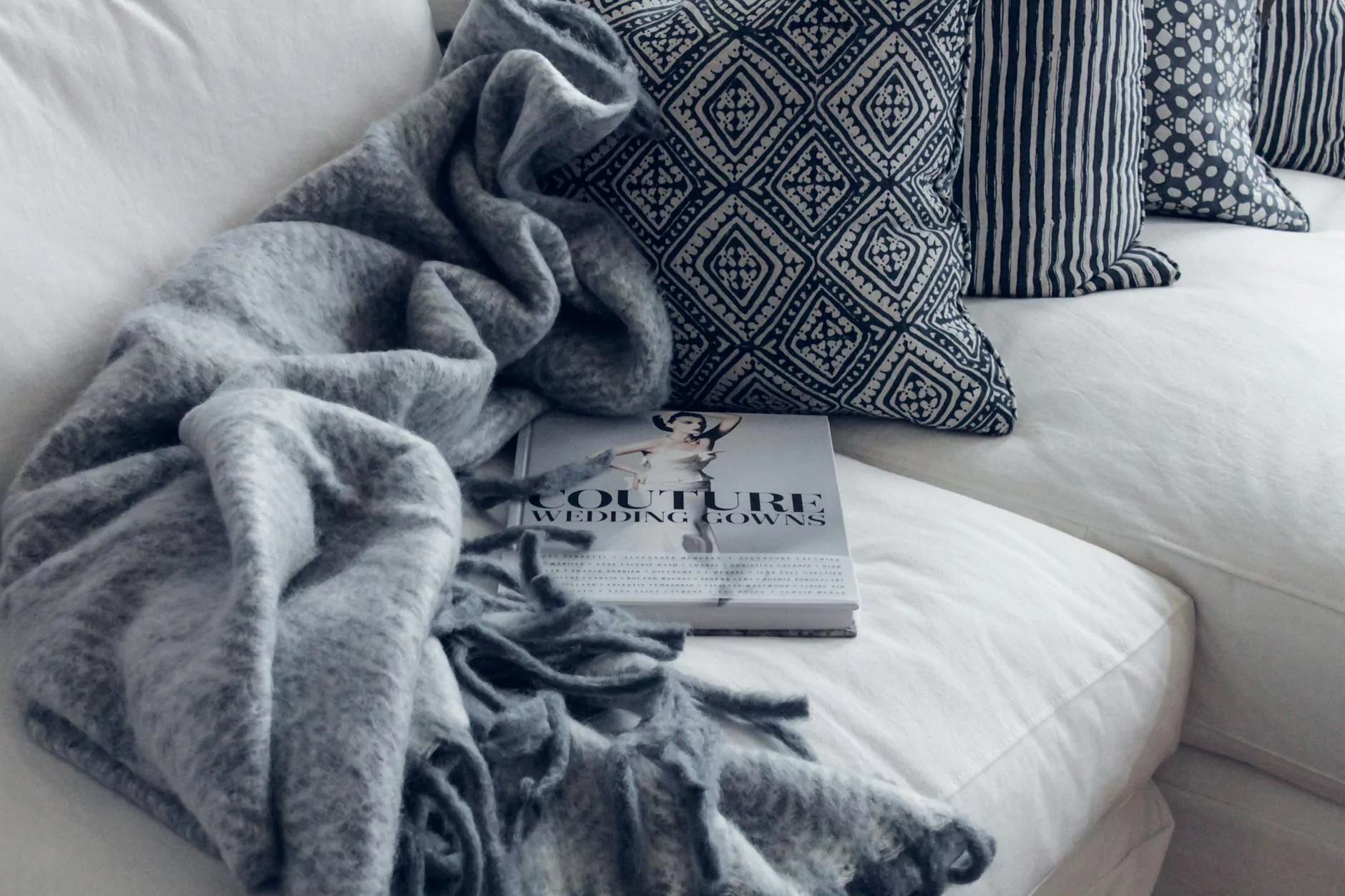 Discover the Finest Selection of Pillows and Throws at Fork + Rose
Welcome to Fork + Rose, the ultimate destination for finding the perfect pillows and throws to add comfort, style, and warmth to your home. Our online collection features a wide range of high-quality cushions and throw blankets that are crafted with exceptional attention to detail.
At Fork + Rose, we understand the importance of creating a cozy and inviting atmosphere in your living space. That's why we have curated a selection of the finest pillows and throws, designed to enhance your interior design and provide a sense of relaxation.
Quality That Makes a Difference
When it comes to choosing pillows and throws, quality is paramount. Our team at Fork + Rose goes above and beyond to source only the best materials and craftsmanship, ensuring that each piece offers exceptional comfort and durability.
Whether you're looking for plush cushions or luxurious throw blankets, our collection features a variety of styles, colors, and patterns to suit any taste or aesthetic. From soft velvets to intricate woven designs, we have something for every home and every individual.
Adding Style and Comfort to Your Home
Your home should be a reflection of your personal style, and our pillows and throws help you achieve just that. With our carefully curated selection, you can effortlessly elevate the look and feel of your living space.
Our range includes classic and contemporary designs, allowing you to find pieces that seamlessly blend with your existing decor or make a bold statement. Choose from a wide array of colors and textures to create visual interest and enhance the overall ambiance of your room.
Endless Possibilities for Decorating
When it comes to decorating with pillows and throws, the possibilities are endless. Use them to add a pop of color to a neutral sofa, layer different textures for visual depth, or create cozy reading nooks by arranging pillows and throws on a comfy armchair.
Our collection includes a variety of sizes, allowing you to mix and match styles to create a truly personalized look. Explore our selection and unleash your creativity to transform your living spaces into inviting havens.
Exceptional Customer Service
At Fork + Rose, our commitment to customer satisfaction is unmatched. We strive to provide a seamless online shopping experience, from browsing our collection to receiving your order.
Our dedicated customer support team is always ready to assist you with any queries or concerns you may have. We take pride in going the extra mile to ensure that our valued customers receive the attention and support they deserve.
Shop the Finest Pillows and Throws Online at Fork + Rose
Transform your home into a haven of comfort and style with our exquisite collection of pillows and throws. Browse our online store today and discover the perfect cushions and throw blankets that will truly enhance your living spaces.
At Fork + Rose, we are passionate about helping you create a home that showcases your unique personality and embraces the concept of relaxation and beauty. Shop with us today and experience the exceptional quality and style that sets us apart.