TEXTILES - Elevate Your Home with Fork + Rose's Exquisite Linen Collection
May 5, 2022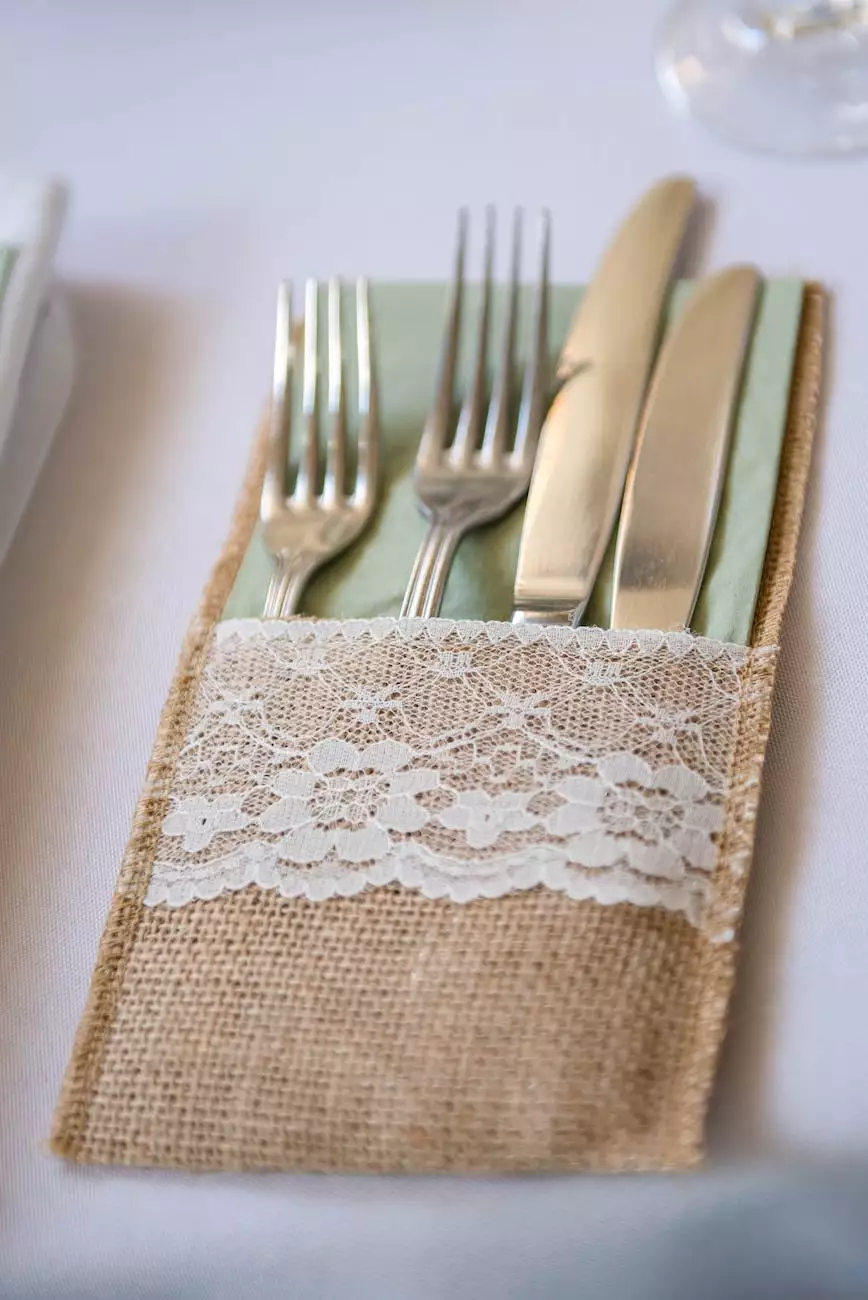 Welcome to Fork + Rose, your premier destination for luxury textiles. We take great pride in curating the finest linen products that can transform your home into a haven of comfort and elegance. With our dedication to quality and craftsmanship, our extensive collection of linen textiles is sure to satisfy the most discerning tastes.
Discover the Beauty of Linen
Linen, known for its timeless appeal, offers a unique combination of sophistication and natural beauty. At Fork + Rose, we understand the allure of linen and its ability to bring a touch of understated luxury to any space. Our selection of linen textiles showcases the finest materials and impeccable craftsmanship, ensuring that each piece is as beautiful as it is functional.
Elevate Your Bedroom with our Linen Bedding
Create the perfect sanctuary with our exquisite linen bedding collection. Crafted from the highest quality linen fibers, our bedding sets are designed to provide unparalleled comfort and style. The breathable fabric ensures a restful sleep, while the elegant designs add a touch of sophistication to your bedroom decor. Explore our range of linen bed sheets, duvet covers, pillowcases, and more to create a cozy and inviting retreat.
Add Elegance to Your Dining Experience with Linen Table Linens
Impress your guests and elevate your dining experience with our luxurious linen table linens. From crisp tablecloths to stylish napkins, our linen collection is designed to make every meal feel like a special occasion. The soft and durable fabric not only adds a touch of elegance to your table setting but also offers practical benefits such as easy care and stain resistance. Set the stage for memorable gatherings with our premium linen table linens.
Enhance Your Living Spaces with Linen Home Decor
Breathe new life into your living spaces with our range of linen home decor accessories. Discover an array of stunning linen curtains, throw pillows, and blankets that can instantly transform your rooms into cozy retreats. The versatility of linen allows you to effortlessly blend with various decor styles, whether you prefer a modern, minimalist look or a more traditional aesthetic. Let our linen home decor accents be the finishing touch that brings your vision to life.
Experience Luxury, Sustainability, and Style
At Fork + Rose, we believe that luxury and sustainability can coexist. Our commitment to environmental responsibility is reflected in our choice of natural linen fibers, known for their eco-friendly properties. By embracing linen textiles, you not only bring beauty into your home but also contribute to a more sustainable future.
Shop the Finest Linen Collection at Fork + Rose
Now is the perfect time to explore our exquisite collection of linen textiles. Whether you're looking to refresh your bedroom, elevate your dining experience, or enhance your living spaces, Fork + Rose has the perfect linen products for you. Experience the ultimate combination of luxury, sustainability, and style with our premium linen collection.
Visit our Linen Collection page to browse our full range of linen textiles and start transforming your home today. Elevate your living spaces with Fork + Rose.
Unlock the Beauty of Linen with Fork + Rose
As you explore our linen collection, you'll understand why Fork + Rose is the ultimate destination for luxury textiles. With our commitment to quality, sustainability, and timeless style, we strive to exceed your expectations in every way. Discover the beauty and elegance of linen at Fork + Rose, and let our premium textiles enhance your home for years to come.