Ritz Club Chair - Outdoor Seating
Jan 23, 2020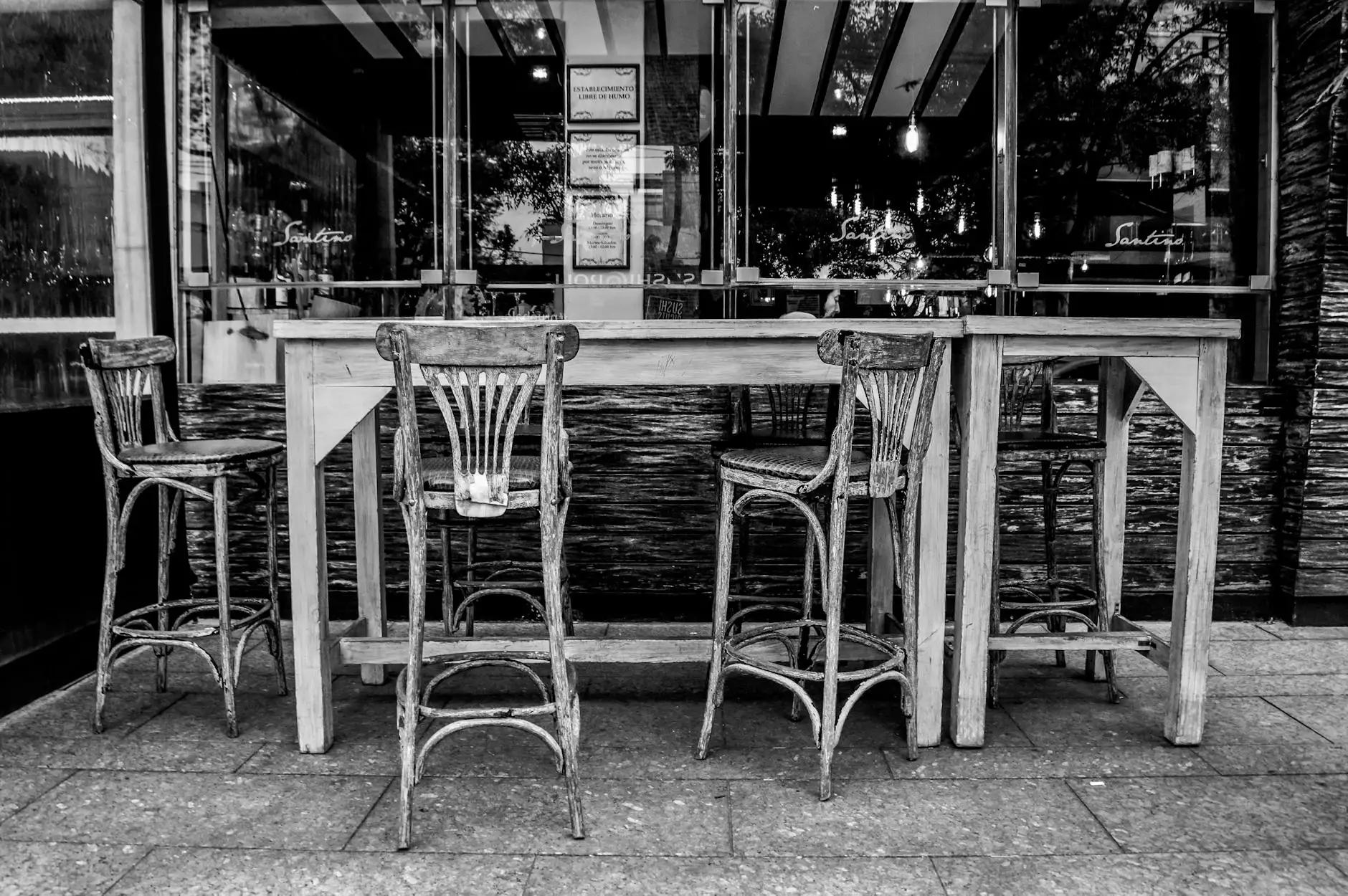 Elevate Your Outdoor Experience with the Ritz Club Chair
Transform your outdoor space into a luxurious oasis with the exquisite Ritz Club Chair from Fork + Rose. Designed with both style and comfort in mind, this outdoor seating solution offers the perfect blend of sophistication and relaxation.
Unparalleled Comfort and Durability
Constructed with the finest materials, the Ritz Club Chair provides unparalleled comfort and durability. Crafted with a sturdy aluminum frame, this chair is built to withstand the elements while maintaining its elegant design.
The plush cushions of the Ritz Club Chair are made from high-quality, weather-resistant fabric, ensuring they remain soft and inviting even after prolonged exposure to sun, rain, and other outdoor elements. Sink into the sumptuous cushions and unwind in true luxury.
Sophisticated Design
The Ritz Club Chair exudes sophistication with its sleek lines and contemporary design. Its timeless silhouette effortlessly adds a touch of elegance to any outdoor setting, whether it be a spacious patio, a cozy balcony, or a lush garden.
The chair is carefully upholstered in a selection of premium outdoor fabrics, ranging from neutral tones to vibrant patterns, allowing you to customize your outdoor aesthetic. The attention to detail in the stitching and finishing further enhances the overall visual appeal.
Enhance Your Outdoor Space
With the Ritz Club Chair, you can effortlessly enhance your outdoor space and create a welcoming atmosphere for relaxing and entertaining. Whether you're hosting a casual get-together with friends or enjoying some alone time with a good book, this chair offers the perfect seat for every occasion.
The versatility of the Ritz Club Chair allows it to seamlessly integrate into any outdoor decor style. From modern and minimalist to rustic and eclectic, this chair harmoniously blends with various aesthetics, elevating the overall ambiance of your outdoor area.
Shop the Ritz Collection
Complete your outdoor seating ensemble by exploring the entire Ritz Collection by Fork + Rose. From versatile coffee tables to stylish side chairs, this collection offers a range of meticulously designed pieces that combine comfort and style.
Experience the luxury of outdoor living with Fork + Rose and immerse yourself in a world of timeless elegance. Enhance your outdoor space with the Ritz Club Chair and indulge in the ultimate outdoor seating experience.
Keywords: Fringe Hand Towel, Outdoor Seating