40 x 87-110 Extension Tahoe Dining Table, 8 Chairs - Fork + Rose
Aug 3, 2020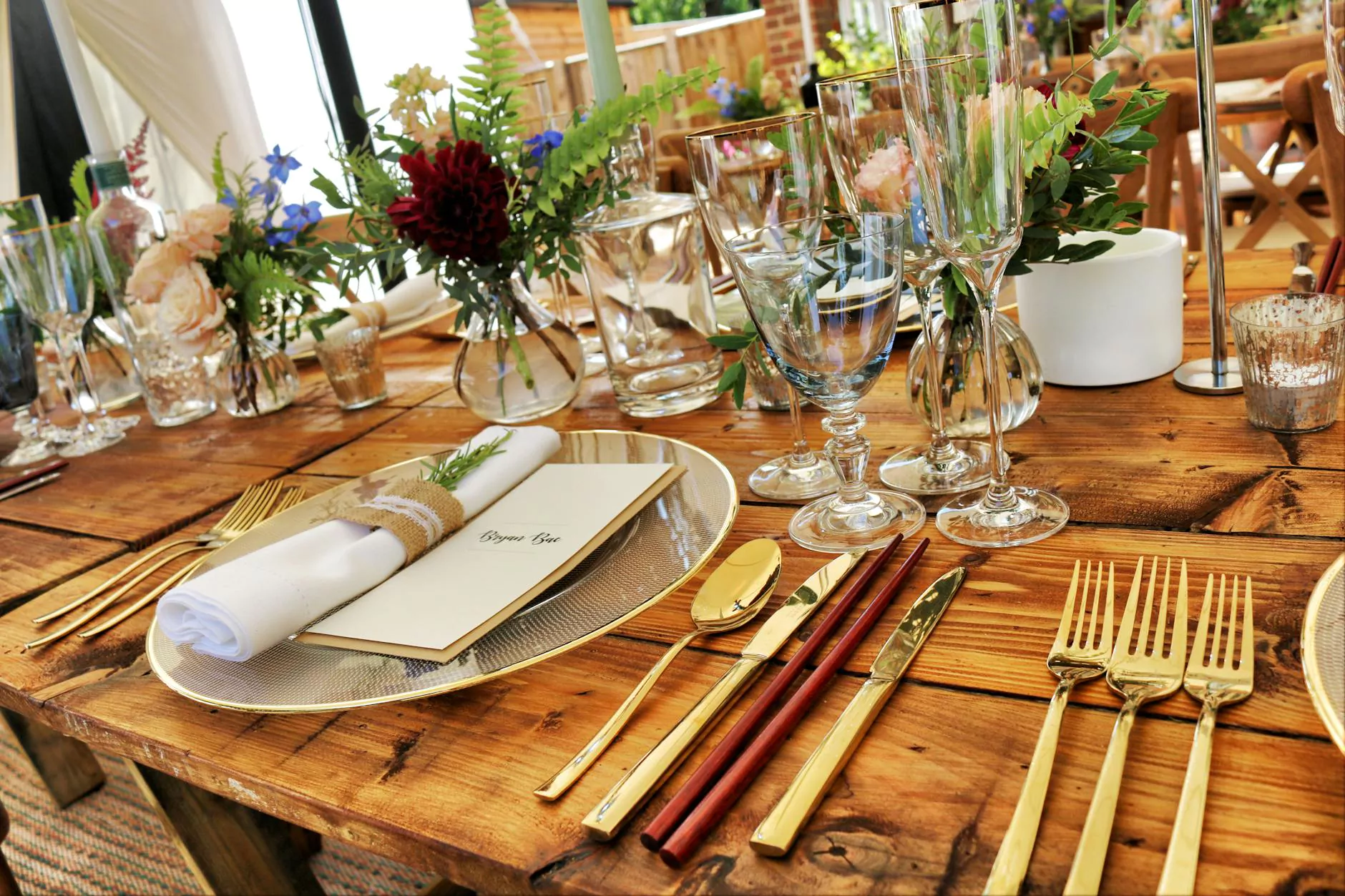 Elevate Your Dining Experience
Welcome to Fork + Rose, the premier destination for luxury dining furniture and accessories. We take pride in offering exquisite pieces that not only enhance your home decor but also provide unparalleled comfort and style. In this page, we introduce you to our astounding 40 x 87-110 Extension Tahoe Dining Table and 8 Chairs set, a true masterpiece in the world of fine dining.
Uncompromising Craftsmanship
Our 40 x 87-110 Extension Tahoe Dining Table is meticulously crafted using the finest materials, ensuring durability and sophistication. The rich wood construction exudes a timeless charm, while the sleek design adds a contemporary touch to any space. With its extendable feature, you can easily accommodate additional guests during special occasions without sacrificing elegance.
Experience Unparalleled Comfort
The set includes 8 chairs, perfectly coordinated with the dining table. Each chair is expertly upholstered with plush fabric, offering utmost comfort for extended dining sessions. The ergonomic design provides excellent support, allowing you and your guests to indulge in memorable conversations and delectable meals.
Style That Leaves a Lasting Impression
Impress your guests with this stunning dining collection. The impeccably designed table and chairs create a remarkable focal point in your dining area. The attention to detail is evident in the meticulous craftsmanship, from the intricate carvings to the smooth finishes. The Tahoe Dining Table and Chairs effortlessly combine classic elegance with modern aesthetics, making it a must-have for those who appreciate timeless luxury.
Endless Possibilities
The 40 x 87-110 Extension Tahoe Dining Table offers versatility for various dining setups. Whether you're hosting an intimate dinner for two or a grand feast for a larger gathering, this table can easily adapt to your needs. The extension mechanism allows you to effortlessly expand the table from its standard 87-inch length to an impressive 110-inch length, providing ample space for all your dining essentials.
Exceeding Expectations
At Fork + Rose, we understand that investing in high-quality furniture is an investment in your lifestyle. Our commitment to exceptional craftsmanship and attention to detail ensures that every piece we offer exceeds your expectations. We aim to create a dining experience that is both luxurious and inviting, allowing you to create cherished memories with your loved ones.
Make a Statement with Fork + Rose
Upgrade your dining space with the 40 x 87-110 Extension Tahoe Dining Table and 8 Chairs set from Fork + Rose. Experience the epitome of luxury, where impeccable design meets exceptional comfort. Indulge in the finest dining experience and make a statement with Fork + Rose.
Keywords and Rankings
To optimize our website's visibility on search engines, we have carefully incorporated relevant keywords throughout the content. The primary keywords for this page are "40 x 87-110 Extension Tahoe Dining Table" and "8 Chairs". By highlighting these keywords, we aim to improve our search rankings and ensure that our target audience can easily find our products.
Conclusion
Fork + Rose's 40 x 87-110 Extension Tahoe Dining Table and 8 Chairs set is a testament to our commitment to providing exquisite, high-end furniture for your dining area. With unrivaled craftsmanship, comfort, and style, this collection is sure to become the centerpiece of your home. Elevate your dining experience and create beautiful memories with Fork + Rose.