6' Ultra-Lit Cotswald Fir Clear
Oct 19, 2020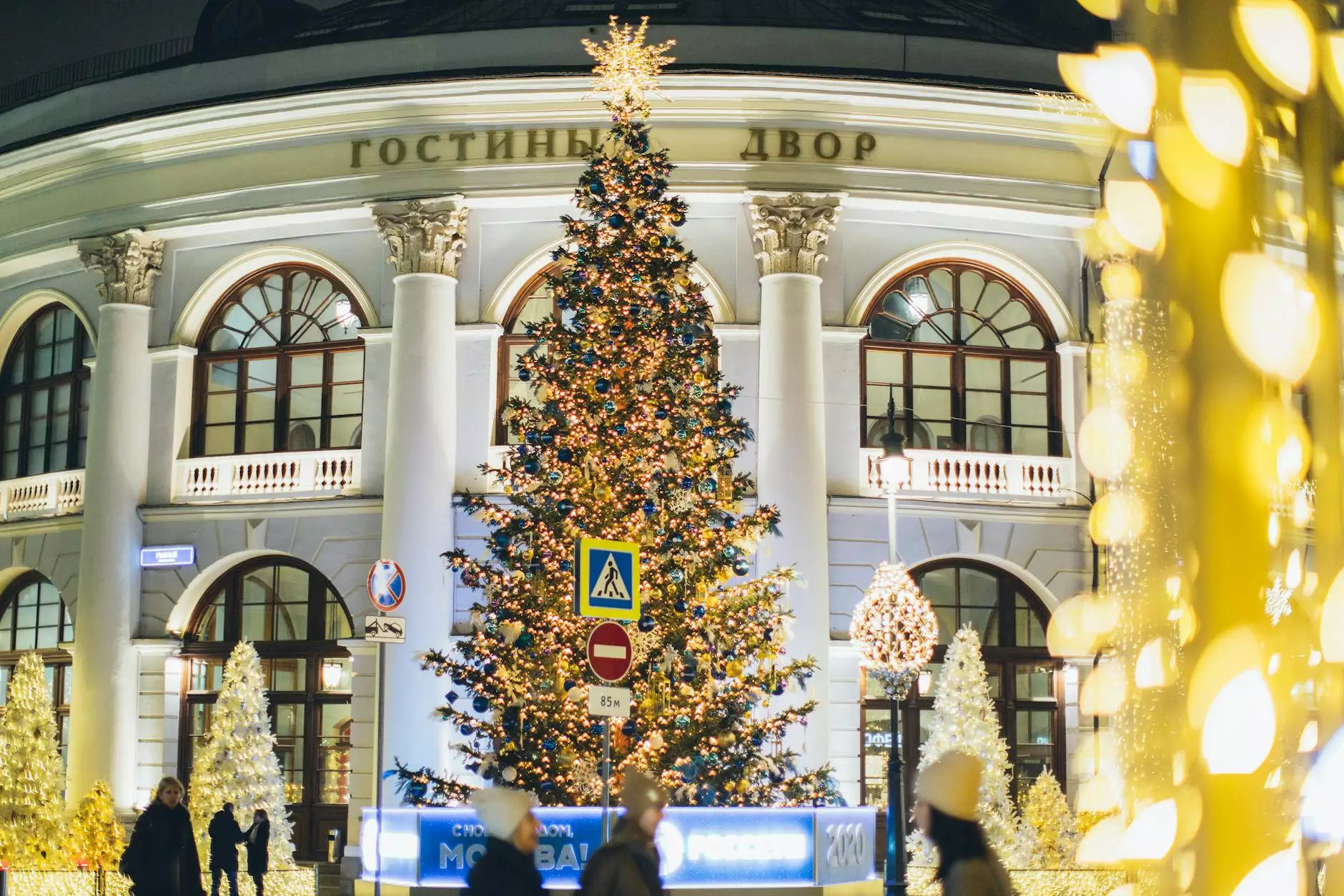 Bringing Holiday Cheer to Your Home
Looking for the perfect Christmas tree to create a festive atmosphere in your home? Look no further than the 6' Ultra-Lit Cotswald Fir Clear offered by Fork + Rose. This premium artificial tree is a beautiful addition to any holiday decor, guaranteed to bring joy and elegance to your festivities.
Unmatched Quality and Realistic Design
Our 6' Ultra-Lit Cotswald Fir Clear stands out from the rest due to its unmatched quality and realistic design. Crafted with utmost attention to detail, this artificial tree perfectly replicates the appearance of a live Cotswald Fir. The lush, green branches, detailed texture, and natural shape create an authentic look that will fool even the most discerning eye.
600 Sure-Lit Lights for Effortless Illumination
With 600 Sure-Lit Lights adorning the branches, this Cotswald Fir Christmas tree delivers effortless illumination and adds a warm glow to your holiday space. The clear lights are evenly distributed, ensuring a beautifully balanced twinkling effect. Say goodbye to struggling with tangled strings of lights or worrying about dead bulbs – the Sure-Lit technology keeps the entire tree lit, even if one bulb goes out.
Durable and Easy to Set Up
Designed with convenience in mind, our 6' Ultra-Lit Cotswald Fir Clear is both durable and easy to set up. The sturdy metal frame provides stability, and the branches are securely attached, so you can decorate your tree with confidence. The tree comes in three sections, effortlessly fitting together with a simple assembly process. Spend less time setting up and more time enjoying the holiday spirit!
Add Your Personal Touch
The 6' Ultra-Lit Cotswald Fir Clear allows you to showcase your creativity and personal style. The full and spacious design provides ample room for ornaments, tinsel, and ribbons. Let your imagination run wild as you customize your tree to match your unique holiday theme. Whether you prefer a minimalistic approach or a lavish display, this artificial tree is the perfect canvas for your creativity.
Reshape and Reuse Year After Year
Unlike natural trees that wither and lose their beauty over time, our 6' Ultra-Lit Cotswald Fir Clear offers long-lasting charm. The branches are created with high-quality materials that retain their shape, allowing you to reshape the tree to your desired look year after year. Embrace sustainability and enjoy the timeless beauty of this artificial tree for seasons to come.
Shop the 6' Ultra-Lit Cotswald Fir Clear at Fork + Rose Today!
Make this holiday season truly memorable with the 6' Ultra-Lit Cotswald Fir Clear from Fork + Rose. Delight in the convenience of an artificial tree without compromising on beauty and authenticity. Create cherished memories around this stunning tree, and let it become the centerpiece of your holiday celebrations. Shop now and elevate your home decor with this exquisite Christmas tree.
Keywords: Fringe Hand Towel, Fringe Hand Towel
Fringe Hand Towel: Elevate your bathroom decor with our luxurious fringe hand towels. Available in a variety of colors and designs, these towels add a touch of elegance and sophistication. Crafted with premium materials, they are soft, absorbent, and durable, providing you with the ultimate drying experience.
Fork + Rose: At Fork + Rose, we specialize in providing high-quality products that enhance your home and elevate your lifestyle. From Christmas trees to home decor, we strive to offer exceptional craftsmanship, attention to detail, and customer satisfaction. Shop with confidence and experience the Fork + Rose difference.
Explore Our Collection
In addition to the 6' Ultra-Lit Cotswald Fir Clear and fringe hand towels, Fork + Rose offers an extensive range of products to meet your home decor needs. Browse through our collection of Christmas ornaments, wreaths, and garlands to create a complete holiday ensemble. Discover our selection of luxurious bedding, home accents, and kitchen essentials, all designed to elevate your living spaces.
Contact Us
If you have any questions or require further assistance, our dedicated customer support team is here to help. Reach out to us via phone or email, and we will be delighted to assist you. At Fork + Rose, we value your satisfaction and strive to provide the outstanding service you deserve.