Peacock Bath Rug by Abyss and Habidecor
Jul 25, 2020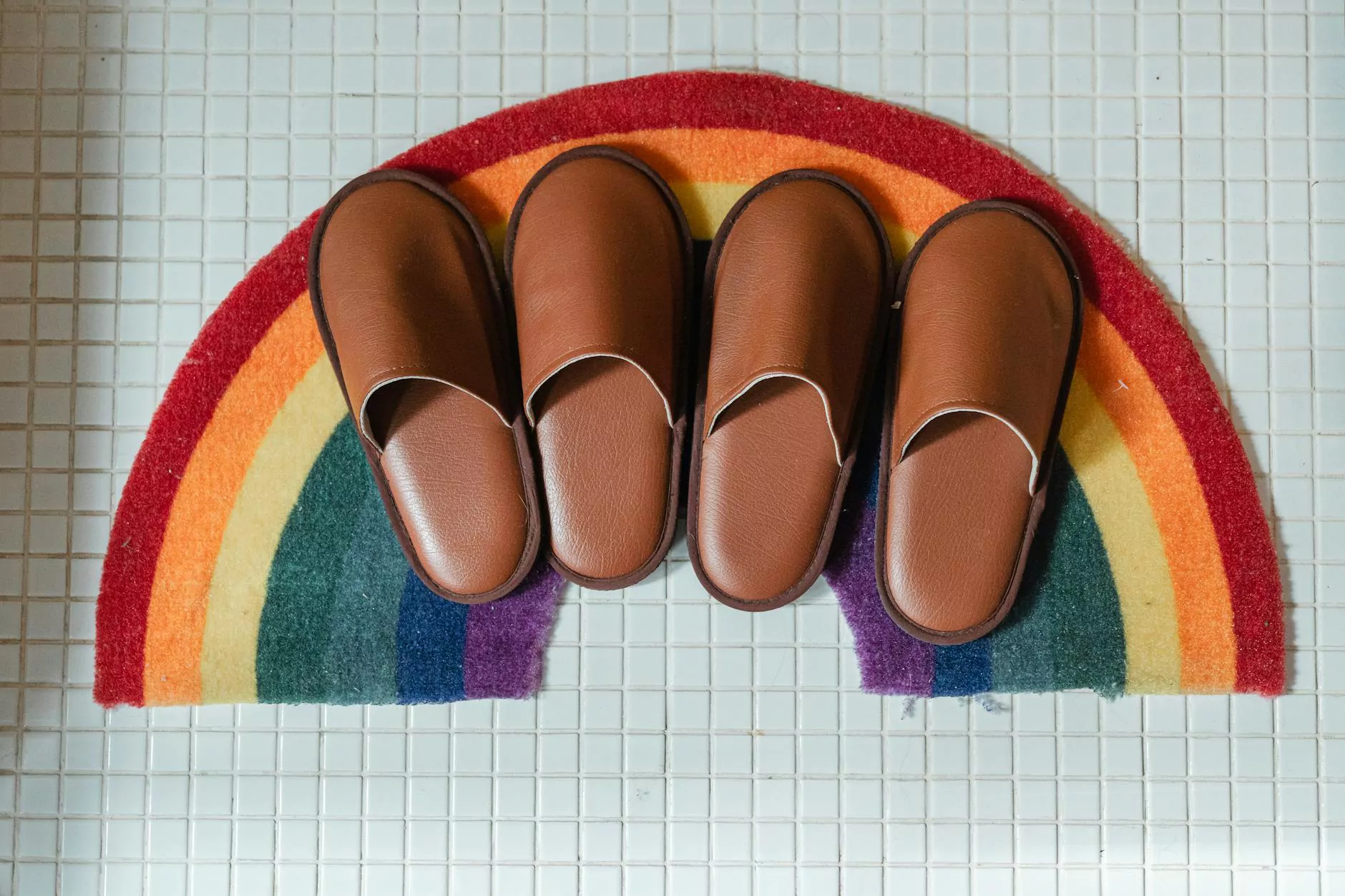 Welcome to Fork + Rose, your ultimate destination for luxury home decor. Introducing the Peacock Bath Rug by Abyss and Habidecor, a true masterpiece that will transform your bathroom into a haven of elegance and sophistication.
Enhance Your Bathroom Decor
At Fork + Rose, we believe that every detail counts when it comes to creating a luxurious living space. Our Peacock Bath Rug is designed to elevate your bathroom decor and make a statement. Crafted with care and attention to detail, this rug features stunning fringe hand towel elements that add a touch of opulence to your daily routine.
Uncompromising Quality and Craftsmanship
We understand the importance of quality and durability when it comes to bath rugs. That's why the Peacock Bath Rug is meticulously crafted by Abyss and Habidecor, renowned for their exceptional craftsmanship and attention to detail. Each rug is made from the finest materials, ensuring longevity and a luxurious feel under your feet.
Indulge in Luxury
Experience true indulgence with the Peacock Bath Rug. With its plush texture and exquisite design, stepping onto this rug will make you feel like royalty. The fringe hand towel details add a touch of elegance, making it a perfect accessory for both modern and traditional bathroom styles.
Transform Your Bathroom into a Spa
Your bathroom deserves the best, and the Peacock Bath Rug delivers just that. Its luxurious appearance and soft-touch feel will instantly transform your bathroom into a spa-like retreat. Create a serene ambiance and treat yourself to a moment of relaxation every time you step out of the shower or bathtub.
Available in a Variety of Colors
Personalize your bathroom decor with our wide range of color options. The Peacock Bath Rug is available in a variety of beautiful hues, allowing you to choose the perfect complement to your existing palette. From subtle neutrals to bold statement colors, we have something to suit every taste and style.
Premium Home Decor at Fork + Rose
Discover the unparalleled luxury of the Peacock Bath Rug by Abyss and Habidecor at Fork + Rose. We are committed to curating the finest selection of home decor items that redefine elegance and sophistication. Browse our collection today and elevate your living space.
Shop Now
Don't miss out on the opportunity to own the Peacock Bath Rug, a true work of art for your bathroom. Visit Fork + Rose's website today and explore our handpicked collection of luxury home decor products. Experience the difference that quality and design can make, and transform your space into a haven of luxury and style.
Contact Us
If you have any questions or need assistance, our dedicated customer support team is here to help. Reach out to us via phone or email, and we'll be delighted to assist you. At Fork + Rose, customer satisfaction is our top priority.
Keywords: Fringe Hand Towel, Fringe Hand Towel
Fringe Hand Towel is an essential accessory for any bathroom. Complete your set with our exquisite Peacock Bath Rug by Abyss and Habidecor. Experience luxury like never before and discover the perfect blend of functionality and elegance at Fork + Rose.