Grey Hide & Silver Nailhead Mirror by Mirror Home
May 8, 2020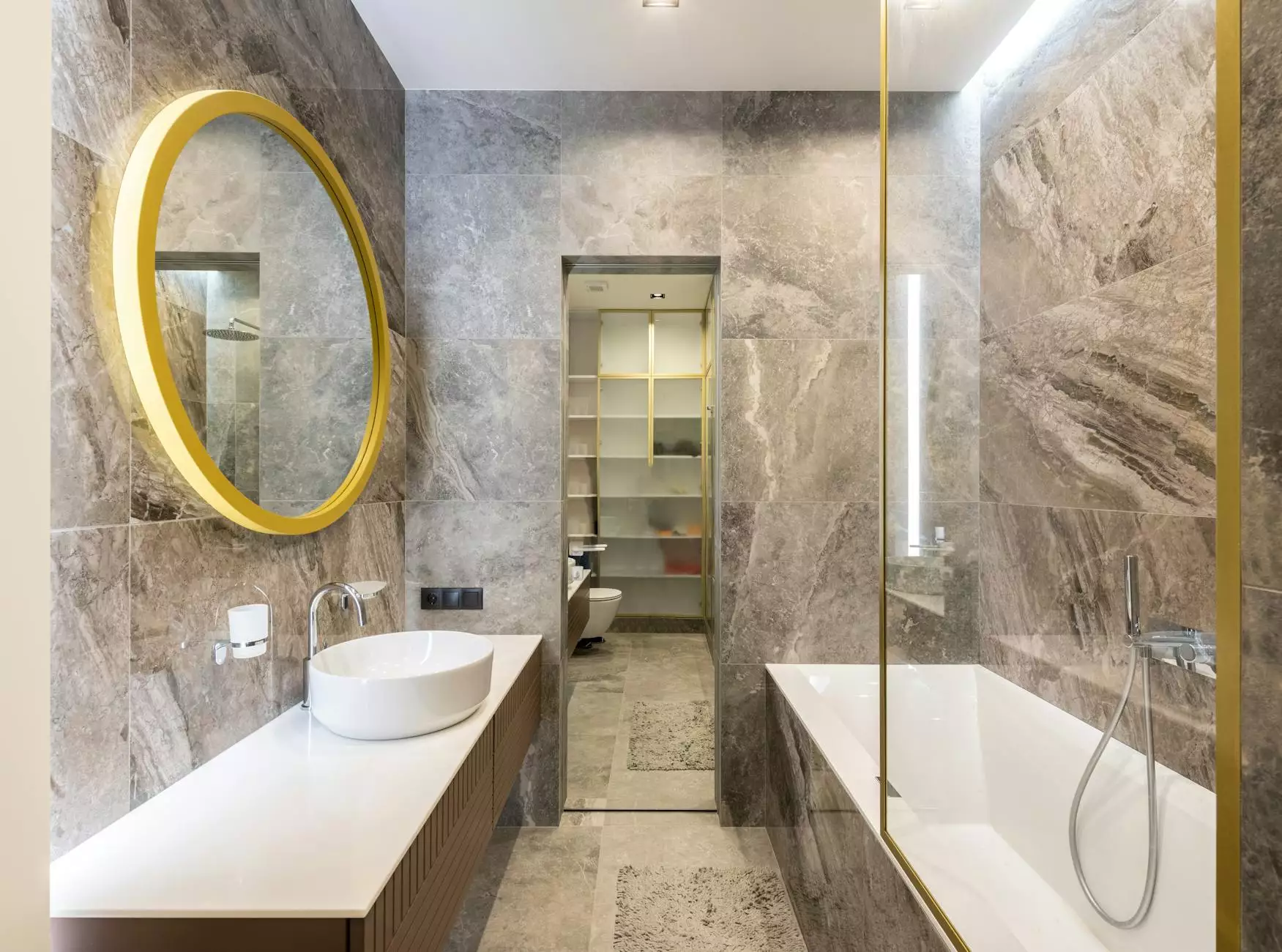 Elevate Your Home Decor with the Grey Hide & Silver Nailhead Mirror
Welcome to Fork + Rose, your ultimate destination for exquisite home decor pieces. We proudly present the Grey Hide & Silver Nailhead Mirror by Mirror Home - a true masterpiece that will instantly elevate the aesthetics of your living space. With its impeccable design and high-quality craftsmanship, this mirror is bound to become the centerpiece of any room.
Experience Unparalleled Elegance
Handcrafted with meticulous attention to detail, the Grey Hide & Silver Nailhead Mirror showcases the perfect blend of sophistication and contemporary flair. Its frame, adorned with stunning silver nailhead accents, adds a touch of luxury that is sure to captivate your guests.
Featuring a gorgeous grey hide finish, each mirror has a unique pattern, making it a truly one-of-a-kind piece. The combination of the smooth hide texture and the shimmering silver nailheads creates a visually striking contrast that demands attention.
Superior Quality and Durability
At Fork + Rose, we value quality above all else. The Grey Hide & Silver Nailhead Mirror is expertly crafted using only the finest materials, ensuring its longevity and durability. The mirror itself is made from high-grade glass, providing you with a crystal-clear reflection for years to come.
The sturdy frame is constructed from premium materials, guaranteeing exceptional stability and resistance to wear and tear. We understand that investing in home decor should be a long-term commitment, and our mirror is designed to withstand the test of time.
Elevate Every Room
Whether you're looking to enhance your living room, bedroom, or entryway, the Grey Hide & Silver Nailhead Mirror is the perfect choice. Its versatile design seamlessly blends with various interior styles, be it modern, rustic, or eclectic.
Hang it above your mantel to create a striking focal point or place it in your hallway to add a touch of elegance to your everyday routine. The possibilities are endless, and each placement will breathe new life into your space.
Make a Bold Statement
Introduce a sense of opulence to your home with the Grey Hide & Silver Nailhead Mirror by Mirror Home. Its grandeur and sophistication go beyond its functional purpose, allowing you to showcase your impeccable taste and style.
Whether you're hosting a dinner party, welcoming guests, or simply starting your day, this mirror will make every moment feel extraordinary. Embrace the power of luxurious design and transform your home into a sanctuary of beauty and elegance.
A Reflection of Your Style
At Fork + Rose, we believe that your home should be a reflection of your unique personality and style. The Grey Hide & Silver Nailhead Mirror embodies this philosophy, allowing you to infuse your own character into your living space.
Pair it with other statement pieces from our collection or let it shine on its own - the choice is yours. No matter how you incorporate it into your decor, this mirror is sure to make a lasting impression.
Elevate Your Home Decor Today
Experience the luxury and elegance of the Grey Hide & Silver Nailhead Mirror by Mirror Home. Enhance your living space and make a statement that will leave a lasting impression on all who enter your home. Shop now at Fork + Rose and discover a new level of refined beauty.