Devon Scalloped Bath Towels by Legacy Home
Apr 8, 2018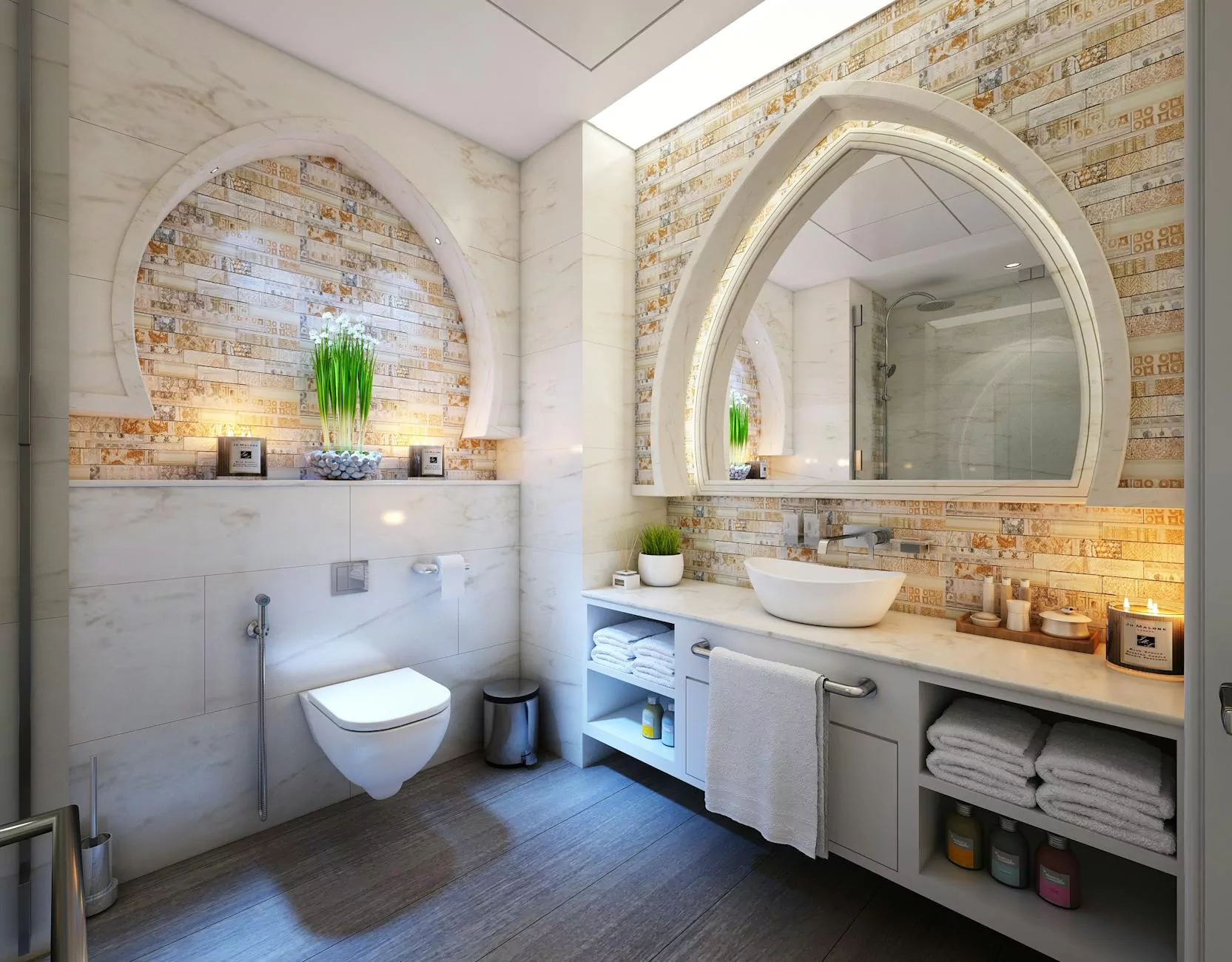 Welcome to Fork + Rose, your exclusive destination for luxury home essentials. We are proud to present the Devon Scalloped Bath Towels by Legacy Home – a perfect blend of elegance and functionality for your bathroom space.
Elevate Your Bathroom with the Devon Scalloped Bath Towels
When it comes to upgrading your bathroom, the Devon Scalloped Bath Towels are a must-have. Crafted with meticulous attention to detail, these towels are designed to enhance your bathing experience while adding a touch of sophistication to your space.
Our fringe hand towels are crafted from the finest materials, ensuring both durability and luxurious softness. Made from premium-quality fabric, these towels are highly absorbent, allowing you to dry off quickly and comfortably after a relaxing bath or invigorating shower.
Unparalleled Style and Exquisite Detailing
At Fork + Rose, we understand that style matters just as much as functionality. That's why the Devon Scalloped Bath Towels are designed with impeccable taste and attention to detail.
The intricate scalloped edges give these towels a unique and timeless look, making them an elegant addition to any bathroom decor. Whether your style is modern, traditional, or somewhere in between, these towels will effortlessly elevate the aesthetic of your space.
Available in a range of beautiful colors, you can find the perfect shade to complement your existing decor or to create a bold contrast. From classic neutrals to vibrant hues, our collection offers something for every taste.
The Perfect Gift for Loved Ones
Looking for a thoughtful and luxurious gift for a special occasion? The Devon Scalloped Bath Towels make an ideal choice. Whether it's a housewarming, wedding, or anniversary, these towels will impress even the most discerning recipients.
With their exquisite detailing, superior quality, and luxurious feel, the Devon Scalloped Bath Towels are a gift that will be cherished for years to come. Show your loved ones how much you care by gifting them the ultimate indulgence in bath linens.
Why Choose Fork + Rose?
At Fork + Rose, we go above and beyond to curate the finest selection of home essentials that combine functionality, style, and luxury. Here's why you should choose us:
Uncompromising Quality: We believe in offering products that meet the highest standards of quality and craftsmanship. The Devon Scalloped Bath Towels are no exception, delivering superior performance and long-lasting durability.
Exquisite Design: Our team of experts carefully handpick products based on their aesthetic appeal and attention to detail. The Devon Scalloped Bath Towels exemplify our commitment to exquisite design and timeless elegance.
Customer Satisfaction: Your satisfaction is our top priority. We strive to provide exceptional customer service, ensuring a seamless shopping experience from start to finish. If you have any queries or concerns, our dedicated support team is always here to assist you.
Wide Range of Options: We understand that every individual has unique preferences. That's why we offer a wide range of colors and styles to cater to different tastes. Explore our collection and find the perfect bath towels that reflect your personal style.
Fast and Reliable Shipping: We want you to enjoy your Devon Scalloped Bath Towels as soon as possible. That's why we offer fast and reliable shipping options, delivering your order right to your doorstep in a timely manner.
Upgrade Your Bathroom Today!
Transform your bathroom into a luxurious sanctuary with the Devon Scalloped Bath Towels by Legacy Home. Experience the perfect blend of style, comfort, and functionality. Explore our collection at Fork + Rose and find the perfect fringe hand towels to enhance your bathing experience. Elevate your home with our exceptional range of luxury home essentials today!