CAYMAN 9 PIECE DINING SET - 40 x 118 Dining Table and 8 Chairs
Apr 7, 2018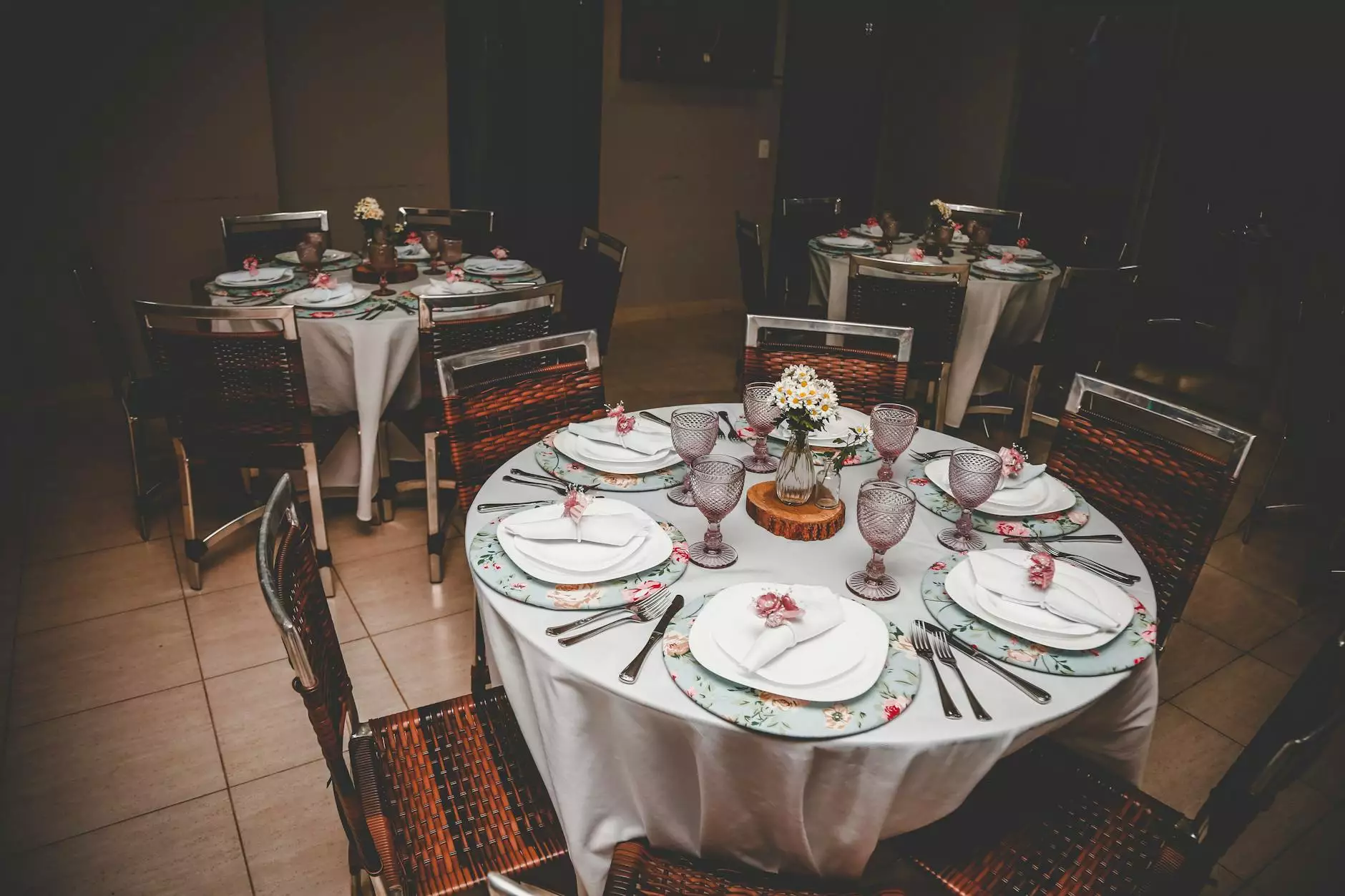 Experience Dining in Style with the CAYMAN 9 PIECE DINING SET
Enhance Your Dining Experience
At Fork + Rose, we are proud to present the CAYMAN 9 PIECE DINING SET - the epitome of luxury and elegance. This meticulously crafted dining set is designed to elevate your dining experience to new heights. Whether you're hosting a lavish dinner party or enjoying an intimate family meal, the CAYMAN 9 PIECE DINING SET offers unparalleled style and comfort.
Quality Craftsmanship
Each piece of the CAYMAN 9 PIECE DINING SET is expertly crafted with attention to detail and quality. The dining table, measuring 40 x 118 inches, provides ample space for your guests to dine comfortably. The sleek and modern design features a sturdy construction, ensuring longevity and durability. The 8 chairs, designed with plush upholstery and ergonomic backrests, offer exceptional comfort for hours of dining pleasure.
Elegance Meets Functionality
The CAYMAN 9 PIECE DINING SET seamlessly combines elegance with functionality. The stylish design enhances any dining space, from contemporary to traditional. The spacious table allows for easy serving and entertaining, while the comfortable chairs invite your guests to relax and enjoy their meal. Whether you're hosting a formal dinner or a casual gathering, this dining set adds a touch of sophistication to any occasion.
Unleash Your Creativity
The versatility of the CAYMAN 9 PIECE DINING SET allows you to unleash your creativity in decorating your dining area. The neutral color palette, featuring a rich espresso finish, complements a wide range of interior styles. Whether you prefer a minimalist or a more eclectic look, this dining set serves as the perfect canvas for expressing your personal style and creating a memorable dining atmosphere.
Uncompromising Comfort
At Fork + Rose, we understand the importance of comfort while dining. The CAYMAN 9 PIECE DINING SET is designed to provide uncompromising comfort, ensuring that you and your guests can enjoy meals without any distractions. The ergonomically designed chairs offer exceptional support for your back, allowing you to sit for extended periods without discomfort. Whether you're indulging in a leisurely brunch or engaging in lively conversations, this dining set enhances your overall dining experience.
A Statement of Luxury
The CAYMAN 9 PIECE DINING SET is more than just a piece of furniture; it's a statement of luxury. The exquisite craftsmanship, combined with the finest materials, ensures that this dining set exudes opulence and sophistication. Impress your guests with the sheer elegance of the CAYMAN 9 PIECE DINING SET and create memorable dining experiences that will be cherished for years to come.
Invest in Quality
Choosing the CAYMAN 9 PIECE DINING SET is an investment in quality. At Fork + Rose, we believe in delivering furniture that surpasses expectations in terms of craftsmanship, durability, and design. This dining set is built to last, giving you and your loved ones years of enjoyment. From casual family meals to lavish dinner parties, the CAYMAN 9 PIECE DINING SET ensures that every dining experience is exceptional.
Transform Your Dining Space with Fork + Rose
Fork + Rose is your destination for luxurious and sophisticated furniture. Explore our collection today and discover the perfect pieces to transform your dining space. With the CAYMAN 9 PIECE DINING SET - 40 x 118 Dining Table and 8 Chairs, your dining area will become a stylish haven that reflects your refined taste and enhances memorable dining moments.