46 x 93 Stone Harbor Dining Table and 8 Chairs
Aug 17, 2022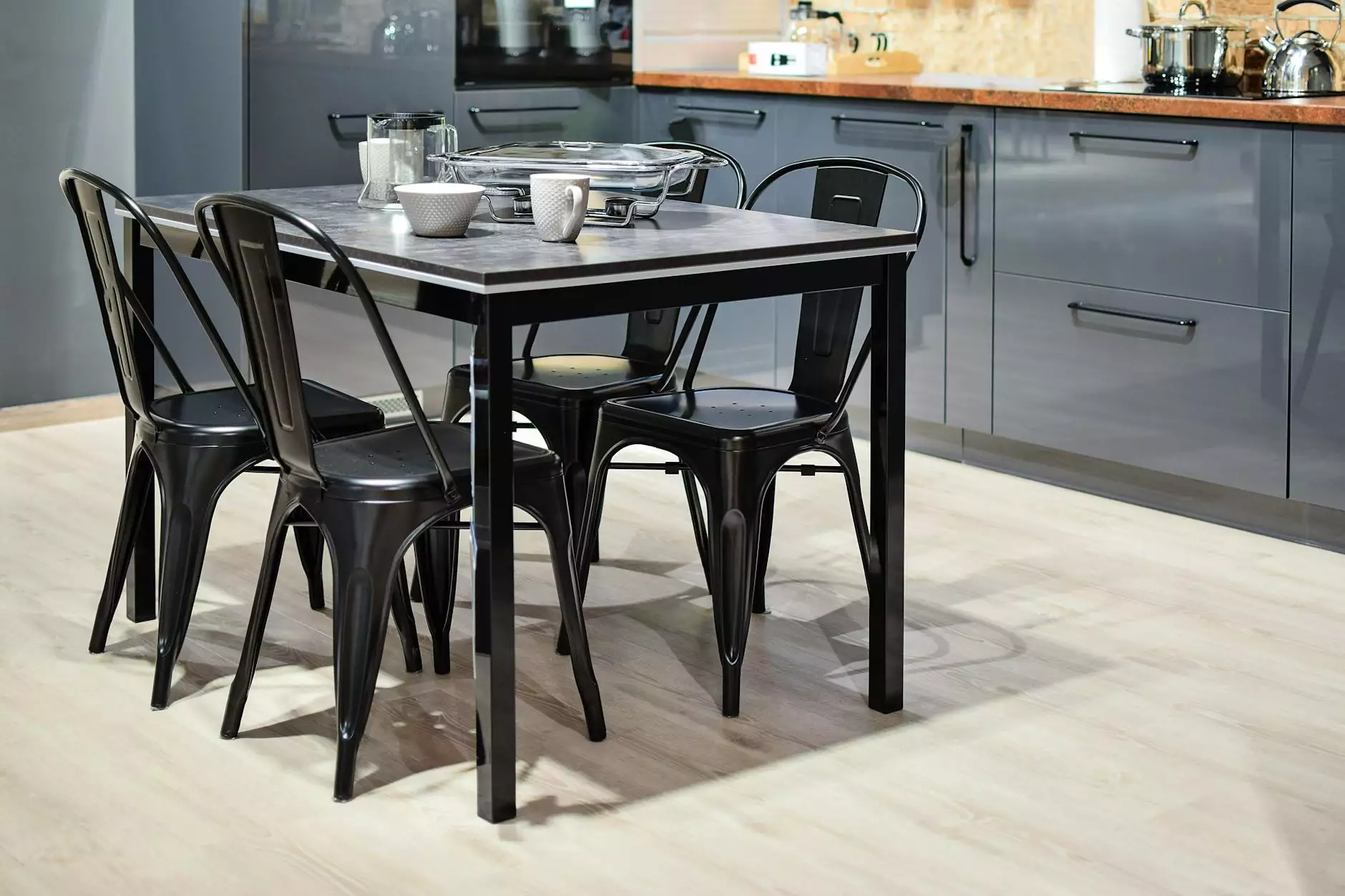 Elevate Your Dining Experience with the 46 x 93 Stone Harbor Dining Table and 8 Chairs
At Fork + Rose, we take pride in offering high-quality and stylish furniture pieces to enhance your home decor. Our 46 x 93 Stone Harbor Dining Table and 8 Chairs set is a perfect choice for those looking to create an elegant and inviting dining space.
Superior Craftsmanship and Design
Designed with both functionality and aesthetics in mind, the 46 x 93 Stone Harbor Dining Table and 8 Chairs exudes timeless elegance. Made from the finest materials, this dining set showcases superior craftsmanship that ensures durability and longevity.
Perfectly Sized for Comfortable Dining
Measuring 46 inches wide and 93 inches long, the Stone Harbor Dining Table provides ample space for your dining needs. The eight accompanying chairs are designed for ultimate comfort, with their ergonomic structure and padded seats.
Sophisticated and Versatile Design
The Stone Harbor Dining Table features a sleek and minimalistic design that seamlessly blends with various interior styles. Whether your home decor is contemporary, modern, or traditional, this dining set effortlessly fits in, adding a touch of sophistication to your space.
Exceptional Quality Materials
Our 46 x 93 Stone Harbor Dining Table and 8 Chairs are constructed from premium materials to offer both durability and elegance. The table's sturdy frame ensures stability, while the smooth and polished surface adds a touch of luxury to every meal. The chairs are crafted with high-quality upholstery and solid wood legs, providing both comfort and style.
Seating for Large Gatherings
This dining set is perfect for hosting family dinners, holiday gatherings, or special occasions. With seating for eight people, you can enjoy memorable meals and create unforgettable moments with your loved ones.
Easy Maintenance and Longevity
The 46 x 93 Stone Harbor Dining Table and 8 Chairs are designed for easy maintenance, ensuring long-lasting beauty. The table's surface is resistant to stains and scratches, making it ideal for everyday use. The chairs are easy to clean, allowing you to maintain their pristine condition effortlessly.
Elevate Your Dining Space Today
Experience luxury and style with the 46 x 93 Stone Harbor Dining Table and 8 Chairs from Fork + Rose. Create a welcoming and sophisticated dining space that reflects your unique taste. Shop online now and transform your dining experience.
Shop Online at Fork + Rose
At Fork + Rose, we strive to provide exceptional furniture pieces to enhance your home decor. Browse our extensive collection of dining sets, living room furniture, bedroom sets, and more. From modern designs to timeless classics, we have the perfect pieces to complement your style.
Discover More at Fork + Rose
Explore our website and discover a world of possibilities for your home. At Fork + Rose, we are committed to offering high-quality furniture, exceptional customer service, and a seamless shopping experience.
All Products
Contact Us
Blog
Experience the difference of Fork + Rose today. Elevate your home decor with our meticulously curated furniture pieces. Shop online and let us help you create a space you'll love coming home to.