Metallic Glaze Silver Throw Pillow by Ann Gish
Jan 11, 2019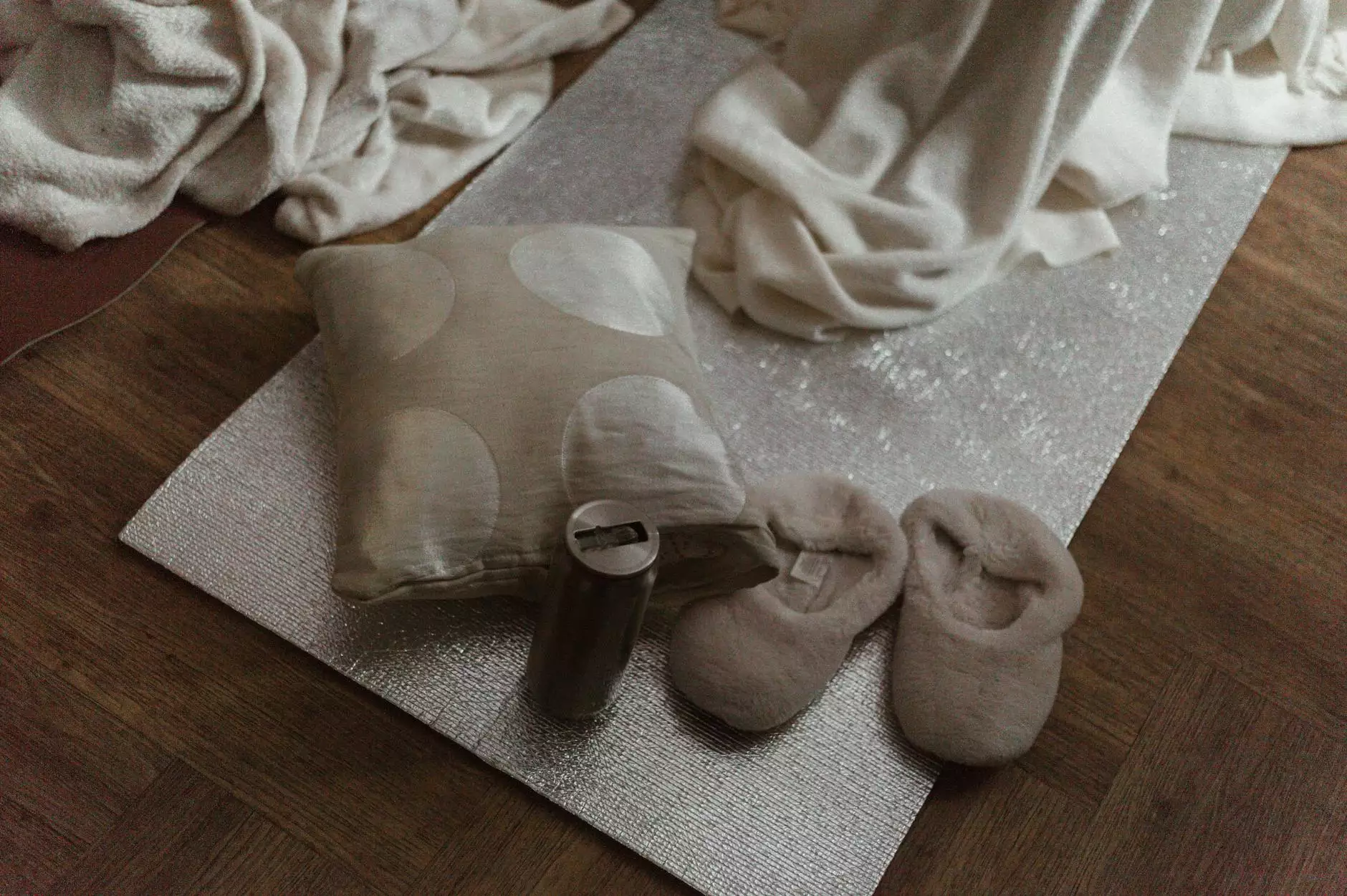 Elevate Your Home Decor with the Metallic Glaze Silver Throw Pillow
At Fork + Rose, we understand the importance of high-quality home decor in creating a stylish and inviting space. That's why we are thrilled to introduce the Metallic Glaze Silver Throw Pillow by Ann Gish. This stunning and luxurious fringe hand towel is the perfect addition to elevate the ambiance of any room.
Unparalleled Elegance and Style
Crafted with meticulous attention to detail, the Metallic Glaze Silver Throw Pillow combines classic elegance with a modern aesthetic. The silver metallic glaze adds a touch of glamour and sophistication, creating a captivating focal point in your home.
Featuring a fringe design, this pillow offers a unique texture that adds visual interest and depth. Whether placed on a sofa, armchair, or even your bed, this pillow is sure to make a statement. Its versatile silver color effortlessly complements any interior design style, making it a timeless addition to your home decor.
Unmatched Comfort and Quality
The Metallic Glaze Silver Throw Pillow not only delights the eyes but also provides exceptional comfort. Crafted from premium materials, it offers a soft and plush feel, perfect for cozying up on a lazy afternoon or adding extra lumbar support.
Designed with longevity in mind, this pillow is made to withstand the test of time. Its durable construction ensures that it retains its shape and beauty even with frequent use. The meticulous stitching guarantees superior craftsmanship and reinforces its overall quality.
Enhance Your Home Decor Collection
Here at Fork + Rose, we take pride in curating a collection of luxurious home accessories that inspire and elevate your living spaces. The Metallic Glaze Silver Throw Pillow by Ann Gish is just one of the many exquisite pieces we offer.
Pair this beautiful throw pillow with our hand-selected rugs, curtains, and decorative accents to create a cohesive and harmonious look. Our team of experienced interior designers is dedicated to helping you transform your house into a home, with each item carefully chosen for its style, quality, and functionality.
Shop with Confidence at Fork + Rose
When you shop with Fork + Rose, you can trust that you are investing in the finest home decor products. We prioritize customer satisfaction and strive to exceed your expectations with every purchase. Our secure online platform ensures a seamless shopping experience, and our dedicated customer support team is always ready to assist you.
Discover the allure of the Metallic Glaze Silver Throw Pillow by Ann Gish and explore our extensive collection of sophisticated home accessories today. Elevate your home decor to new heights with Fork + Rose.
Keywords: fringe hand towel, fringe hand towel