Welcome to Fork + Rose: Your Source for High-Quality Artificial Christmas Trees
Jan 27, 2018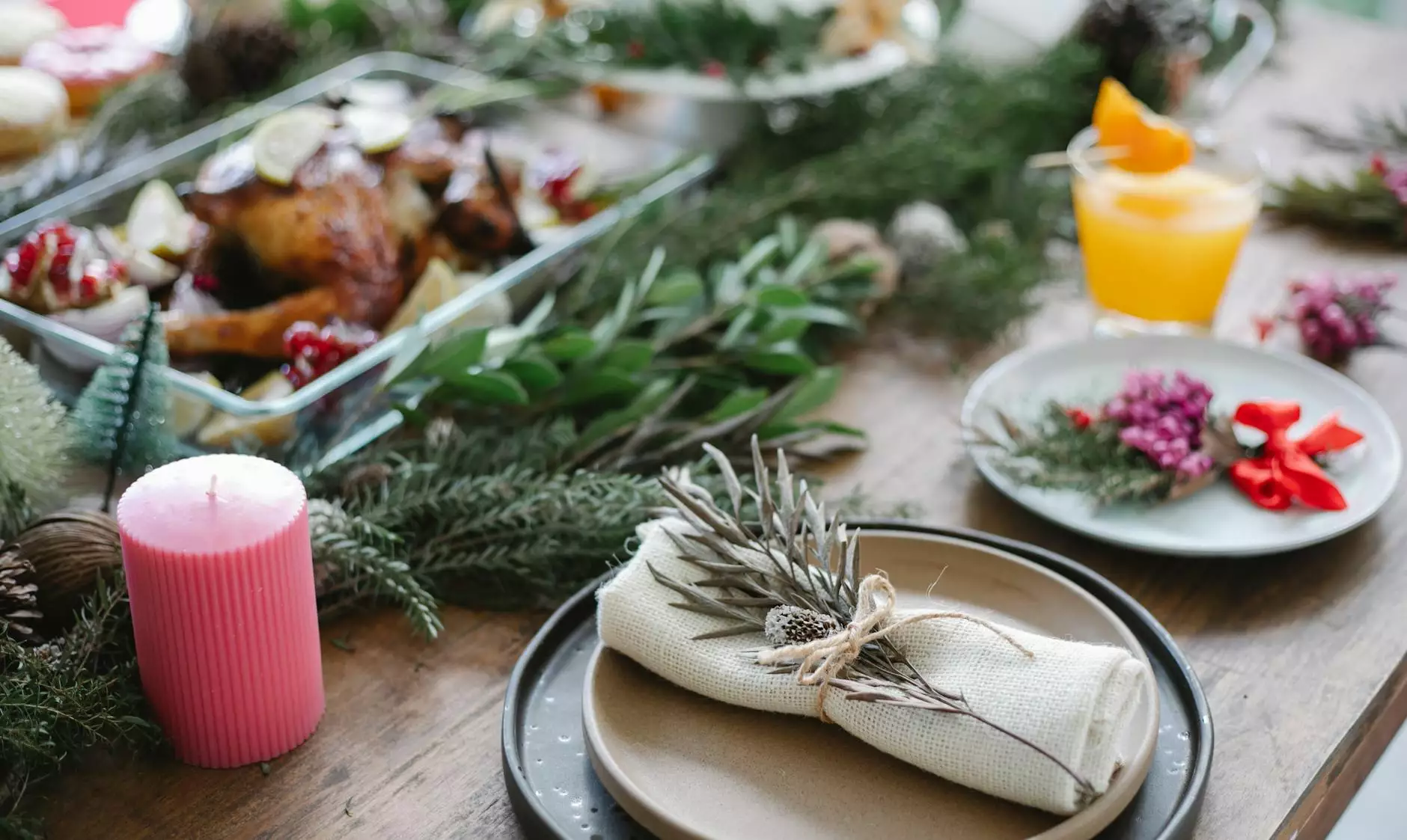 Introducing the 4.5' Ultra-Lit LED Brandford Fir Clear
Looking for the perfect Christmas tree to elevate your holiday decor? Look no further than the 4.5' Ultra-Lit LED Brandford Fir Clear, brought to you exclusively by Fork + Rose. This meticulously crafted and magnificently lit artificial Christmas tree is designed to surpass your expectations and create a festive ambiance in your home or office space.
The Ultimate Holiday Glow
Illuminate your celebrations with the mesmerizing 4.5' Ultra-Lit LED Brandford Fir Clear. With its 300 clear LED lights, this exceptional tree offers a truly magical and enchanting glow that will fill your surroundings with warmth and joy. The brilliance of the lights, combined with the lifelike appearance of the foliage, creates an awe-inspiring visual experience that will captivate anyone who lays eyes upon it.
Premium Quality and Lifelike Realism
At Fork + Rose, we understand the importance of craftsmanship and attention to detail when it comes to artificial Christmas trees. The 4.5' Ultra-Lit LED Brandford Fir Clear is a testament to our commitment to excellence. Each branch is meticulously designed to replicate the beauty of a real fir tree, providing a lifelike realism that is truly remarkable. The tree's lush green foliage and natural-looking branches will leave your guests wondering if it's the real deal.
Easy Assembly and Durability
Forget about the hassle of untangling lights and spending hours setting up your Christmas tree. The 4.5' Ultra-Lit LED Brandford Fir Clear is designed for your convenience. It features a simple assembly process, allowing you to effortlessly set up your tree in no time. Additionally, the sturdy construction ensures the tree's durability, so you can enjoy its beauty for many years to come.
A Tree for Every Space
With its compact size, the 4.5' Ultra-Lit LED Brandford Fir Clear is perfect for any space, whether you have limited room in your apartment or want to create an inviting holiday atmosphere in your office. Its versatility makes it an ideal choice for those who desire a beautiful Christmas tree without compromising on space. Don't let size constraints hinder your holiday spirit - embrace the magic of Christmas with this stunning tree.
Experience Fork + Rose Difference
At Fork + Rose, we believe that the holiday season is a time of joy, love, and togetherness. That's why we have dedicated ourselves to bringing you the finest artificial Christmas trees that will infuse your home with the spirit of the season. Our commitment to quality, attention to detail, and exceptional customer service sets us apart from the competition. When you choose Fork + Rose, you choose not only a tree but also an unforgettable holiday experience.
Shop the 4.5' Ultra-Lit LED Brandford Fir Clear Today
Make this holiday season truly memorable with the 4.5' Ultra-Lit LED Brandford Fir Clear artificial Christmas tree. Designed with the perfect balance of style, quality, and authenticity, this tree is a must-have addition to your holiday decorations. Don't settle for anything less than the best - shop now at Fork + Rose and experience the magic of Christmas like never before.