Outdoor Furniture Covers
Oct 16, 2017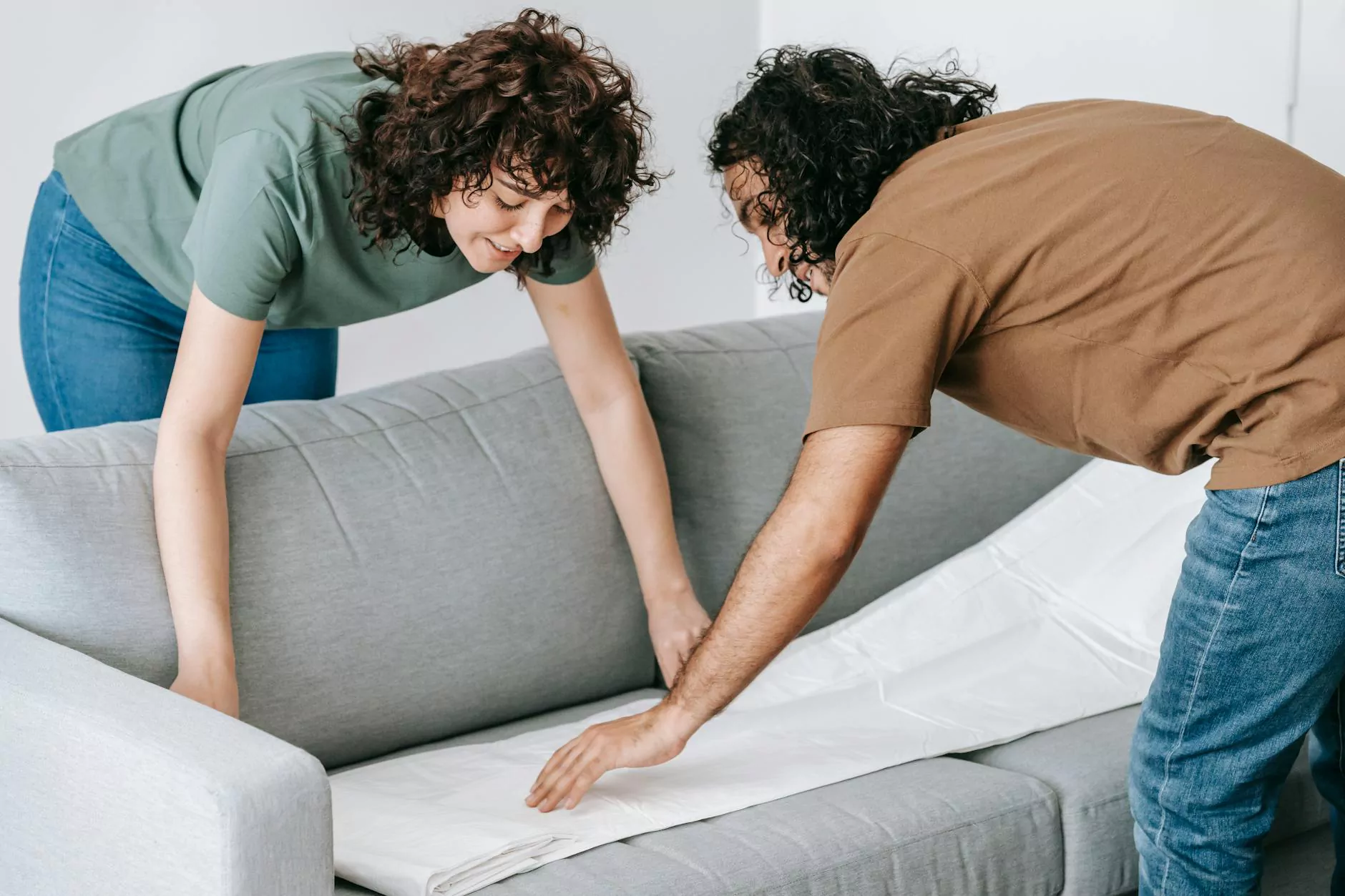 Welcome to Fork + Rose, your one-stop destination for premium outdoor furniture covers. With our extensive collection of high-quality furniture covers, you can protect and enhance your outdoor furniture like never before. Whether you have a patio, garden, or any outdoor space, our furniture covers are designed to provide maximum durability, protection, and style.
Why Choose Our Outdoor Furniture Covers?
At Fork + Rose, we understand the importance of protecting your investment in outdoor furniture. Our furniture covers are meticulously crafted using top-of-the-line materials to ensure long-lasting performance in any weather condition. Here are some key reasons why our outdoor furniture covers are a must-have:
Durability
Our furniture covers are built to withstand the elements. Made from durable, weather-resistant materials, they offer excellent protection against rain, snow, sun, dust, dirt, and other outdoor elements. With proper care, our covers will keep your furniture looking new for years to come.
Custom Fit
We understand that outdoor furniture comes in various shapes and sizes. That's why we offer a wide range of sizes and designs to ensure a perfect fit for your furniture. Our covers are thoughtfully designed to accommodate different types of outdoor furniture, including sofas, chairs, dining sets, loungers, and more.
Easy to Use
Our furniture covers are designed for convenience. With features like adjustable straps, buckles, and elastic hems, securing and removing the covers is a breeze. You can effortlessly protect your furniture whenever needed and enjoy hassle-free outdoor experiences.
Stylish Design
Who says protection can't be stylish? Our outdoor furniture covers combine functionality with aesthetic appeal. With a variety of colors, patterns, and finishes available, you can find a cover that perfectly complements your outdoor space and reflects your personal style.
The Benefits of Using Outdoor Furniture Covers
Investing in outdoor furniture covers offers numerous benefits, making them an essential accessory for any outdoor enthusiast. Let's explore some of the advantages of using our premium furniture covers:
1. Protection against the Elements
Outdoor furniture is exposed to harsh environmental conditions such as UV rays, rain, wind, and dust. Our covers provide a protective barrier, reducing the risk of damage caused by these elements. By shielding your furniture, you can prolong its lifespan and maintain its pristine condition.
2. Preventing Fading and Discoloration
Sun exposure can cause outdoor furniture to fade and lose its vibrant colors. Our covers are designed to block harmful UV rays and prevent fading, ensuring that your furniture looks vibrant and beautiful for longer.
3. Minimizing Maintenance
Cleaning and maintaining outdoor furniture can be a time-consuming task. By using our furniture covers, you can greatly reduce the amount of cleaning and maintenance required. Simply remove the cover, and your furniture will be clean and ready to use.
4. All-Season Protection
Our covers are built to withstand all seasons. Whether it's heavy rain, snow, or intense sunlight, our durable covers offer reliable protection throughout the year, allowing you to enjoy your outdoor furniture regardless of the weather conditions.
5. Enhanced Longevity
By investing in furniture covers, you are making a wise investment in the longevity of your outdoor furniture. Our premium covers ensure that your furniture remains in top condition for an extended period, saving you money in the long run by reducing the need for frequent replacements.
Discover Our Range of Outdoor Furniture Covers
At Fork + Rose, we offer a wide selection of outdoor furniture covers to suit various needs and preferences. Our collection includes:
Outdoor sofa covers
Patio chair covers
Dining set covers
Lounger covers
Barbecue grill covers
Fire pit covers
And much more!
Whether you need a cover for a small bistro set or a large sectional sofa, we have you covered. Our covers are available in different sizes, ensuring a snug fit for your furniture.
Shop with Confidence at Fork + Rose
When you choose Fork + Rose for your outdoor furniture covers, you can shop with confidence knowing that you are getting exceptional quality and customer service. Here's what sets us apart:
Quality Assurance
We are committed to delivering the highest quality products. Our furniture covers undergo rigorous testing to ensure they meet our stringent quality standards. You can trust that our covers will provide reliable protection for your outdoor furniture.
Customer Satisfaction
Your satisfaction is our priority. We strive to exceed your expectations at every step of the shopping experience. Our knowledgeable team is here to assist you with any questions or concerns you may have, ensuring a smooth and enjoyable purchase.
Fast Shipping
We understand that you want to start protecting your furniture as soon as possible. That's why we offer fast and reliable shipping, so you can receive your covers promptly and begin enjoying the benefits right away.
Easy Returns
If, for any reason, you are not completely satisfied with your purchase, we have a hassle-free return policy. Simply contact our customer support, and we will guide you through the return process to ensure your utmost satisfaction.
Protect Your Outdoor Furniture Today!
Don't let the elements take a toll on your outdoor furniture. Invest in our premium outdoor furniture covers and enjoy the peace of mind that your furniture is safe, protected, and looking its best. Browse our collection at Fork + Rose and find the perfect cover for your outdoor oasis.