Pre-Lit LED Christmas Trees Long Island NY - Fork + Rose
Sep 6, 2021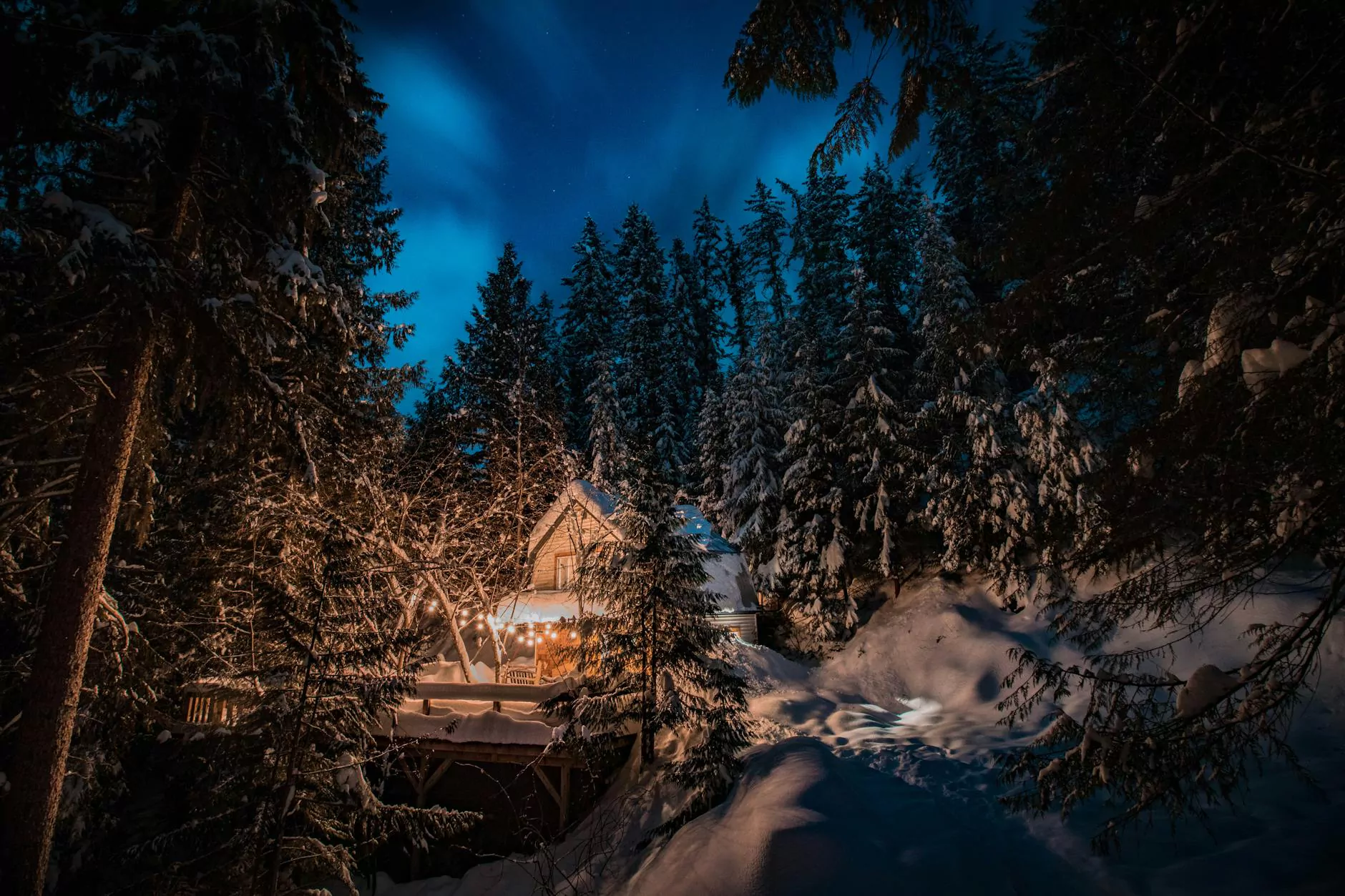 Enhance Your Holiday Home Decor with Pre-Lit LED Christmas Trees in Long Island NY
Welcome to Fork + Rose, your premier destination for exquisite pre-lit LED Christmas trees in Long Island NY and beyond. With our passion for creating memorable holiday experiences, we offer a carefully curated collection of artificial Christmas trees that are sure to take your home decor to the next level.
The Beauty of Pre-Lit LED Christmas Trees
Our pre-lit LED Christmas trees are designed to bring that magical glow into your home without the hassle of stringing lights. Each tree is meticulously crafted, featuring energy-efficient LED lights that add a warm and enchanting ambiance to any room.
A Wide Variety of Styles and Sizes
At Fork + Rose, we understand that every home is unique, which is why we offer a wide variety of pre-lit LED Christmas trees to suit different styles and sizes. Whether you prefer a traditional look, a modern aesthetic, or something in between, our collection has it all.
Traditional Elegance
For those who appreciate the timeless charm of classic Christmas decor, our collection includes pre-lit LED trees with lush, lifelike foliage and traditional profiles. These trees capture the spirit of the season and provide a warm backdrop for your cherished ornaments.
Contemporary Chic
If you're looking to add a touch of modern sophistication to your holiday display, our contemporary pre-lit LED trees with sleek silhouettes and minimalist design elements will be the perfect choice. These trees create a captivating focal point in any room.
Space-Saving Solutions
Living in a smaller space shouldn't dampen your holiday spirit. Our collection also features slim and space-saving pre-lit LED trees that allow you to enjoy the beauty of Christmas even in compact areas. These trees are perfect for apartments, condos, or any cozy setting.
Unmatched Quality and Durability
At Fork + Rose, we believe in delivering nothing but the best for our valued customers. That's why we source our pre-lit LED Christmas trees from reputable manufacturers known for their exceptional craftsmanship and attention to detail. Each tree is made with high-quality materials to ensure long-lasting beauty and durability for many holiday seasons to come.
Convenience and Ease of Use
Setting up and taking down a Christmas tree should be a joyous experience, not a cumbersome one. Our pre-lit LED Christmas trees are designed with convenience in mind, featuring easy assembly and storage systems that make decorating a breeze. Spend more time enjoying the holiday season with your loved ones and less time wrestling with tangled lights.
Shop Pre-Lit LED Christmas Trees in Long Island NY with Fork + Rose
Experience the magic of Christmas with our exceptional collection of pre-lit LED Christmas trees at Fork + Rose. Whether you're in Long Island NY or anywhere else, we provide a delightful online shopping experience to bring the spirit of the season directly to your doorstep. Browse our selection today and find the perfect tree to make your holiday home decor truly shine.
Unleash the Festive Spirit with Fork + Rose
At Fork + Rose, we are committed to helping you create cherished memories and unforgettable moments during the holiday season. As specialists in bringing exceptional style and quality to your home, we go above and beyond to exceed your expectations. Explore our wide range of pre-lit LED Christmas trees and let us be your trusted partner in transforming your home into a winter wonderland.