Selecting Outdoor Furniture
Dec 18, 2020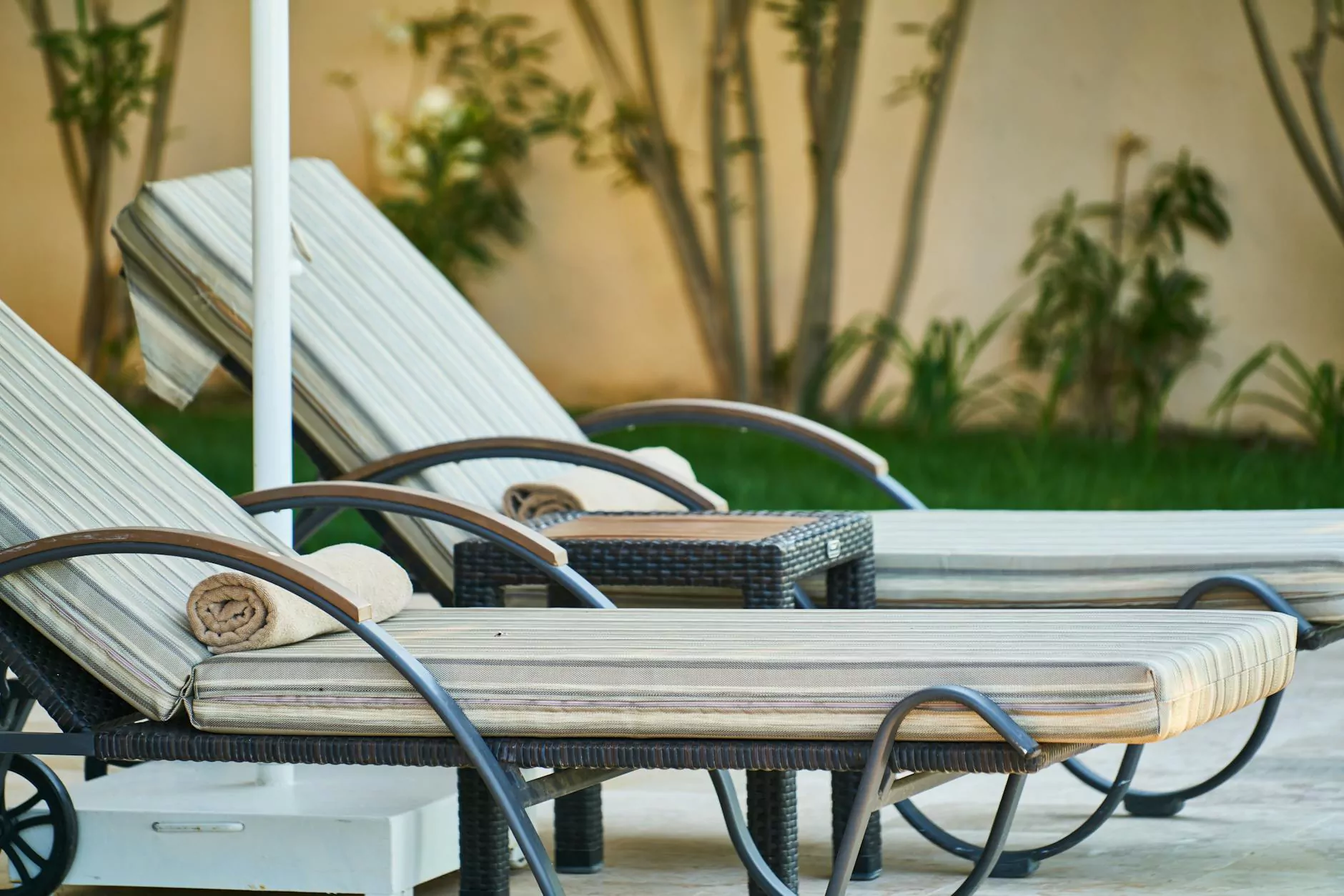 Creating Your Dream Outdoor Oasis
When it comes to designing your outdoor space, selecting the right furniture is crucial in creating a comfortable and stylish oasis. At Fork + Rose, we understand the importance of finding the perfect outdoor furniture that not only suits your personal style but also withstands the elements. Whether you're looking for a fringe hand towel or a complete outdoor furniture set, we've got you covered with our wide range of options.
Fringe Hand Towel: The Perfect Accent
One of the key elements to consider when selecting outdoor furniture is the inclusion of a fringe hand towel. These stylish accessories not only add a pop of color and texture to your outdoor seating areas but also serve a practical purpose. Our fringe hand towels are crafted from high-quality materials, ensuring they are durable and resistant to fading from sun exposure.
The Importance of Choosing the Right Material
When selecting outdoor furniture, it's essential to consider the materials used. Different materials offer varying levels of durability, weather resistance, and maintenance requirements. At Fork + Rose, we offer a wide selection of materials to choose from, allowing you to find the perfect option that suits both your style and lifestyle.
1. Teak
Teak is a popular choice for outdoor furniture due to its natural resistance to water, rot, and insects. It boasts a beautiful rich color that naturally weathers to a handsome gray patina over time. Teak furniture is known for its durability and can last for decades with proper care and maintenance.
2. Aluminum
Aluminum outdoor furniture is lightweight, making it easy to move around your outdoor space. It is also highly durable and resistant to rust, making it an excellent choice for coastal areas or regions with high humidity. Additionally, aluminum furniture is low maintenance and requires minimal upkeep.
3. Wicker
Wicker furniture adds a touch of elegance and charm to any outdoor setting. It is made from rattan, a durable and flexible material that can withstand various weather conditions. Our wicker furniture is handwoven by skilled artisans, ensuring quality and attention to detail.
Consider Your Outdoor Space
Before selecting outdoor furniture, it's crucial to consider the size and layout of your outdoor space. Measure the area you have available and think about how you intend to use the space. Will it be primarily for dining, lounging, or a combination of both? This will help you determine the size and configuration of the furniture pieces you need.
1. Dining Sets
For those who enjoy dining alfresco, a dining set is an excellent choice. Our collection of dining sets offers various options in different sizes and styles to accommodate your needs. Whether you have a spacious patio or a cozy balcony, we have the perfect dining set to fit your outdoor space.
2. Lounge Sets
If creating a comfortable lounging area is your goal, our lounge sets are the perfect solution. With plush cushions and deep seating, they provide the ultimate relaxation space. Choose from a range of designs and colors to customize your outdoor oasis.
Accessorize Your Outdoor Space
Once you've selected your outdoor furniture, it's time to add the finishing touches that will elevate your space to the next level. At Fork + Rose, we offer a wide range of accessories to complement your outdoor furniture and create a cohesive design.
1. Fringe Hand Towels
Elevate the style of your outdoor seating areas with our fringe hand towels. Available in a variety of colors and patterns, these hand towels add a touch of luxury and sophistication. Made from high-quality materials, they are both functional and eye-catching.
2. Outdoor Rugs
An outdoor rug not only adds a cozy feel to your outdoor space but also defines different areas, creating visual interest. Choose from our collection of outdoor rugs, designed to withstand the elements while adding style and comfort to your space.
3. Decorative Pillows
Add pops of color and texture to your outdoor furniture with decorative pillows. Our selection of weather-resistant pillows allows you to create a customized look that reflects your personal style and enhances the comfort of your outdoor seating areas.
Enhance Your Outdoor Living Experience with Fork + Rose
At Fork + Rose, we believe that outdoor spaces should be an extension of your living environment. With our wide selection of outdoor furniture and accessories, you can transform your outdoor area into a sanctuary where you can relax, entertain, and enjoy quality time with family and friends. Explore our collection today and find the perfect fringe hand towel and outdoor furniture to create your dream outdoor oasis.