Designers Guild Throws
Oct 21, 2018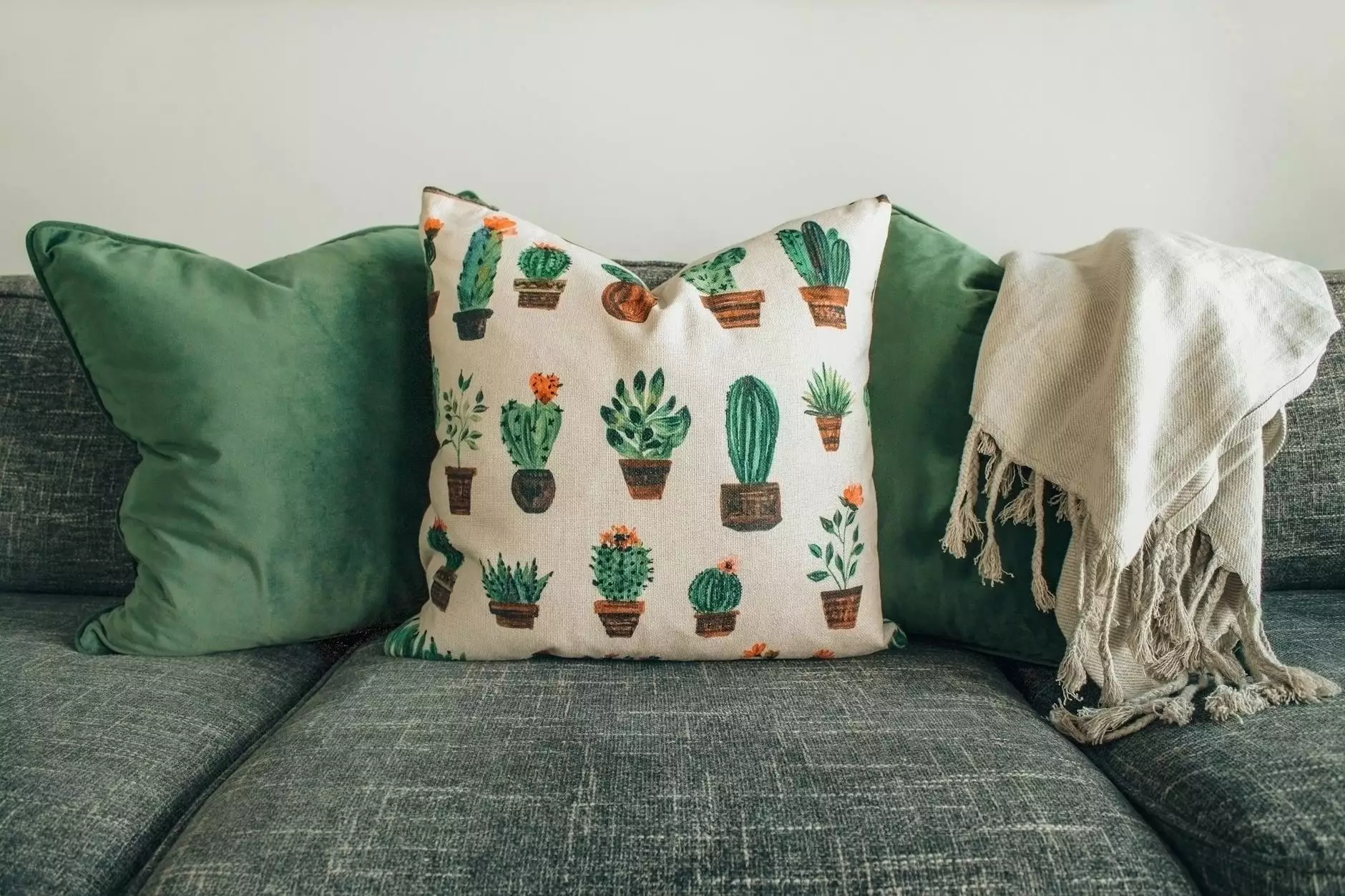 Welcome to Fork + Rose, your premier destination for luxury home decor and accessories. We take pride in curating an exquisite collection of Designers Guild Throws that will enhance the style and elegance of your living space. Our fringe hand towels are meticulously crafted with the utmost attention to detail, offering unmatched quality and sophistication.
Discover the Finest Fringe Hand Towels
Indulge in the epitome of luxury with our range of fringe hand towels from Designers Guild. These hand towels are designed to impress, combining superior craftsmanship, exquisite materials, and stunning aesthetics. Our fringe hand towels provide a delightful tactile experience, offering both comfort and style. The intricate fringe detailing adds a touch of opulence, elevating the overall look and feel of your bathroom or powder room.
Elevate Your Home Decor
At Fork + Rose, we understand the importance of creating a space that reflects your personal style. Our Designers Guild Throws go beyond functionality and serve as statement pieces that transform your living space into a luxurious retreat. With a wide variety of colors, patterns, and textures, you can find the perfect throw to complement your existing decor or become the focal point of any room.
Whether you prefer a classic and traditional design or a bold and contemporary look, our collection has something for everyone. Our throws are carefully selected to ensure they meet the highest standards of quality and design. Each throw is a masterpiece in its own right, crafted by skilled artisans who take pride in their workmanship.
Uncompromising Quality
At Fork + Rose, we believe in offering only the best to our customers. That's why we partner with renowned brands like Designers Guild to bring you throws that are not only visually stunning but also built to last. The attention to detail, premium materials, and meticulous craftsmanship ensure that our throws stand the test of time, maintaining their beauty and functionality for years to come.
When you choose a Designers Guild Throw from Fork + Rose, you can be confident in your purchase. We go above and beyond to source throws that are made using eco-friendly and sustainable practices, aligning with our commitment to responsible manufacturing. Each throw is carefully inspected before it reaches your doorstep, guaranteeing the highest level of quality and customer satisfaction.
Your Home, Your Sanctuary
Your home should be your sanctuary, a place that showcases your unique style and provides a haven of comfort. With our Designers Guild Throws, you can transform your space into a haven of luxury and relaxation. Wrap yourself in the softness of our throws, and let the stresses of the day melt away.
Whether you are looking for a cozy throw to snuggle up with on a chilly evening or an elegant accent piece to complete your interior design, we have the perfect option for you. Browse our collection of Designers Guild Throws today and discover the perfect blend of style, comfort, and sophistication.
Shop Designers Guild Throws at Fork + Rose
Experience the allure of luxury home decor with Fork + Rose. We take immense pride in offering a curated selection of Designers Guild Throws that exude style and refinement. Our commitment to exceptional quality, exquisite design, and unparalleled customer service sets us apart.
Visit our website today to explore our range of Designers Guild Throws and find the perfect piece to elevate your home decor. With Fork + Rose, your quest for exquisite fringe hand towels ends here.