Avery Dining Sets - Dining Table & Chairs
Dec 25, 2022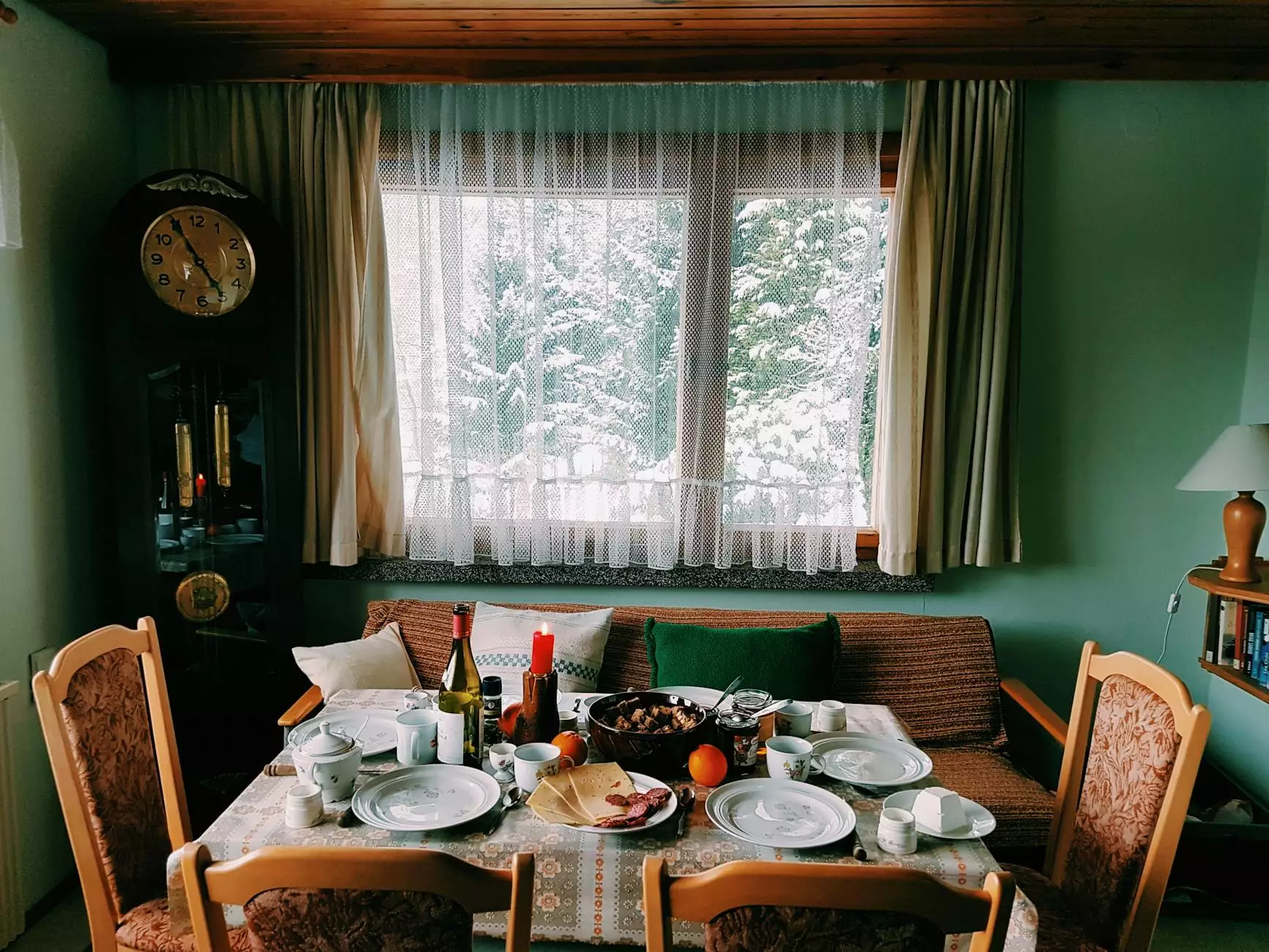 Welcome to Fork + Rose, your premier destination for fine dining furniture and accessories. We take pride in offering a wide range of high-quality dining sets that will elevate your dining experience. In this collection, we present our exquisite Avery dining sets - the perfect combination of dining table and chairs.
Enhance Your Dining Space with Avery Dining Sets
At Fork + Rose, we understand the importance of a well-designed dining space that reflects your unique style and sophistication. Our Avery dining sets are meticulously crafted to not only enhance the aesthetics of your dining room but also provide ultimate comfort and functionality.
Each Avery dining set is carefully curated, featuring premium materials and exquisite craftsmanship. Our collection includes a variety of styles, from modern and contemporary to classic and timeless. Whether you prefer a sleek and minimalistic design or a more ornate and traditional look, we have the perfect Avery dining set for you.
Unparalleled Quality and Durability
When investing in a dining set, durability and longevity are crucial factors to consider. Our Avery dining sets are built to last, ensuring that you can enjoy memorable family gatherings and dinner parties for years to come.
We source the highest quality materials to create our dining tables and chairs. From sturdy hardwood frames to impeccable upholstery, every aspect of our Avery dining sets exudes luxury and sophistication. You can trust that your dining set will withstand daily use while maintaining its elegance and charm.
Customization Options
At Fork + Rose, we understand that every dining space is unique. That's why we offer customization options for our Avery dining sets. Whether you want to personalize the finish, fabric, or dimensions, our expert team is here to accommodate your specific needs and preferences.
Our goal is to create a dining set that truly reflects your individual style and complements your existing décor. With our customization options, you can create a one-of-a-kind dining experience that is both functional and visually stunning.
Complete Your Dining Experience
In addition to our Avery dining sets, Fork + Rose offers a curated collection of dining accessories to elevate your dining experience. One of our standout products is the fringe hand towel - a luxurious and practical addition to any dining space.
Our fringe hand towels are crafted from premium materials, ensuring exceptional softness and absorbency. Available in a variety of colors and designs, these towels add a touch of elegance and sophistication to your dining table. Whether you're hosting a formal dinner party or enjoying a casual family meal, our fringe hand towels are the perfect accessory.
Visit Fork + Rose Today
Ready to transform your dining space with an Avery dining set? Visit Fork + Rose today to explore our exquisite collection and find the perfect dining table and chairs for your home. Don't forget to check out our fringe hand towels and other dining accessories to complete your dining experience.
Experience the luxury and unparalleled quality of Fork + Rose - your trusted source for exceptional dining furniture and accessories. Create unforgettable moments around your dining table with an Avery dining set from Fork + Rose.