Potomac Gas Fire Pit - The Perfect Addition to Your Outdoor Space
Aug 6, 2020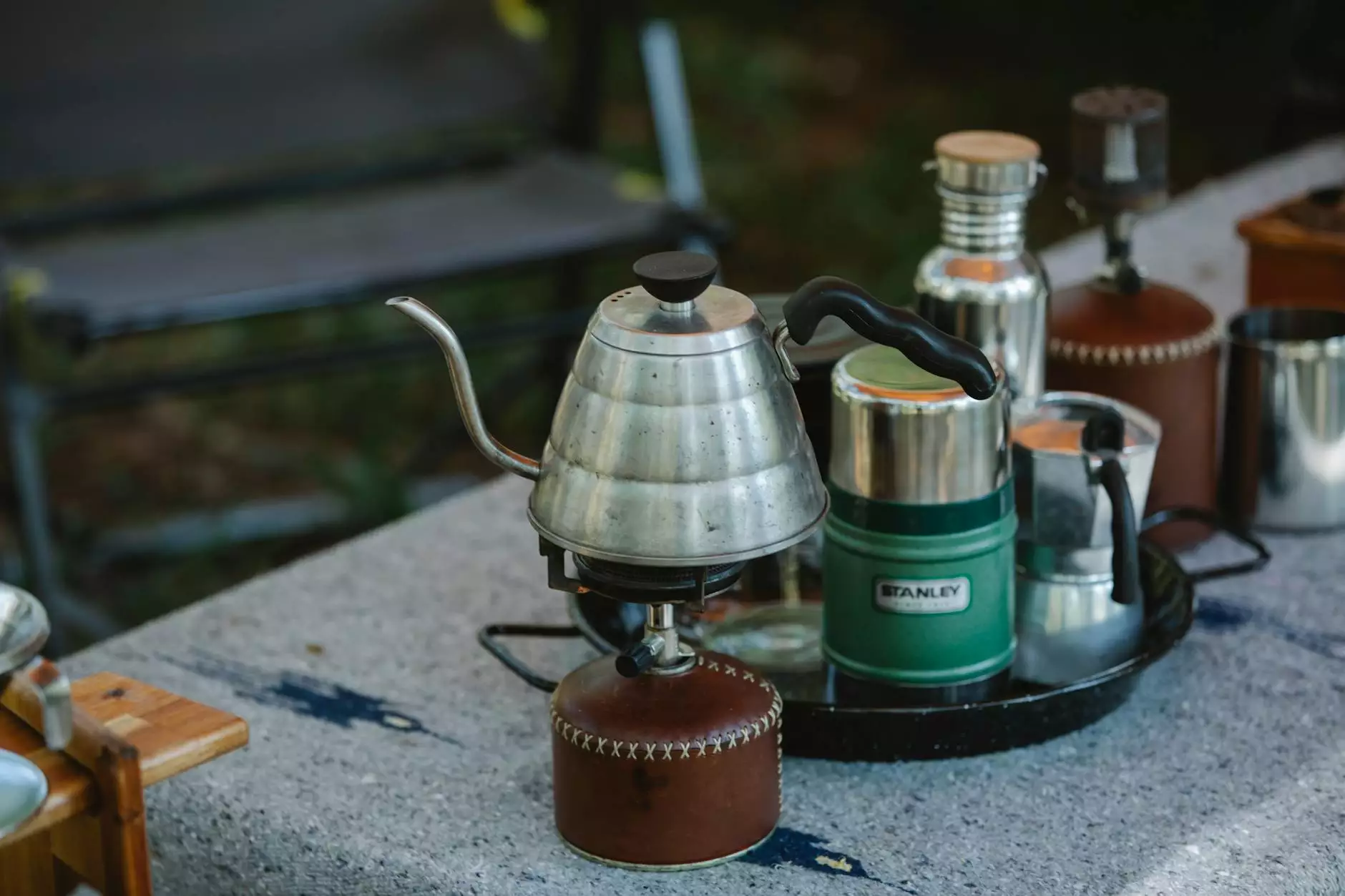 Transform Your Outdoor Area with the Potomac Gas Fire Pit
If you're looking for a way to enhance your outdoor space while creating a warm and inviting ambiance, look no further than the Potomac Gas Fire Pit from Fork + Rose. This stunning fire pit is designed to elevate your outdoor experience and become the focal point of your gatherings.
Enjoy Cozy Evenings with Family and Friends
Imagine cozying up by the fire, enjoying the gentle crackle and warmth of the flames as you spend quality time with your loved ones. The Potomac Gas Fire Pit provides the perfect setting for memorable evenings, creating a cozy and inviting atmosphere in your backyard.
Exceptional Quality and Style
At Fork + Rose, we are committed to bringing you the highest quality products, and the Potomac Gas Fire Pit is no exception. Crafted with precision and attention to detail, this fire pit boasts both style and durability. Its sleek design and premium materials make it a standout piece that will complement any outdoor decor.
Features and Specifications
The Potomac Gas Fire Pit offers a range of features that ensure optimal performance and ease of use. Some of its key features include:
Stylish and durable construction
Easy-to-use ignition system
Adjustable flame height for customized warmth
Efficient heat distribution
Safe and convenient propane fuel
Enhance Your Outdoor Decor
The Potomac Gas Fire Pit is not only a functional addition to your outdoor space but also a stunning piece of decor. Its sleek and modern design adds a touch of elegance to any setting, instantly elevating the overall aesthetic appeal of your patio or backyard. Whether you have a contemporary or traditional style, this fire pit will seamlessly blend in and enhance your outdoor decor.
Endless Entertainment Possibilities
With the Potomac Gas Fire Pit, the entertainment possibilities are endless. Whether you're hosting a casual get-together or a formal outdoor dinner party, this fire pit creates the perfect ambiance for every occasion. Gather your friends and family around the warm glow, roast marshmallows, or simply enjoy the mesmerizing flames dancing in the night sky.
Installation and Maintenance
Installing and maintaining the Potomac Gas Fire Pit is a breeze. Our team of experts has designed it with user convenience in mind. Simply follow the provided instructions, and you'll have your fire pit up and running in no time. Regular maintenance is also simple, ensuring that you can enjoy your fire pit for years to come without any hassle.
Experience the Fork + Rose Difference
At Fork + Rose, we pride ourselves on delivering exceptional products that enhance your lifestyle. The Potomac Gas Fire Pit is a testament to our commitment to quality and craftsmanship. Experience the Fork + Rose difference and transform your outdoor space into a haven of warmth and relaxation.
Discover More
Ready to take your outdoor area to the next level? Explore our wide range of high-quality gas fire pits and find the perfect addition for your outdoor space. Visit our website today and browse our collection to discover a world of possibilities with Fork + Rose.