Havana Fire Tower 9-Piece Set - Fire Bar Table and 8 Stools
Feb 14, 2019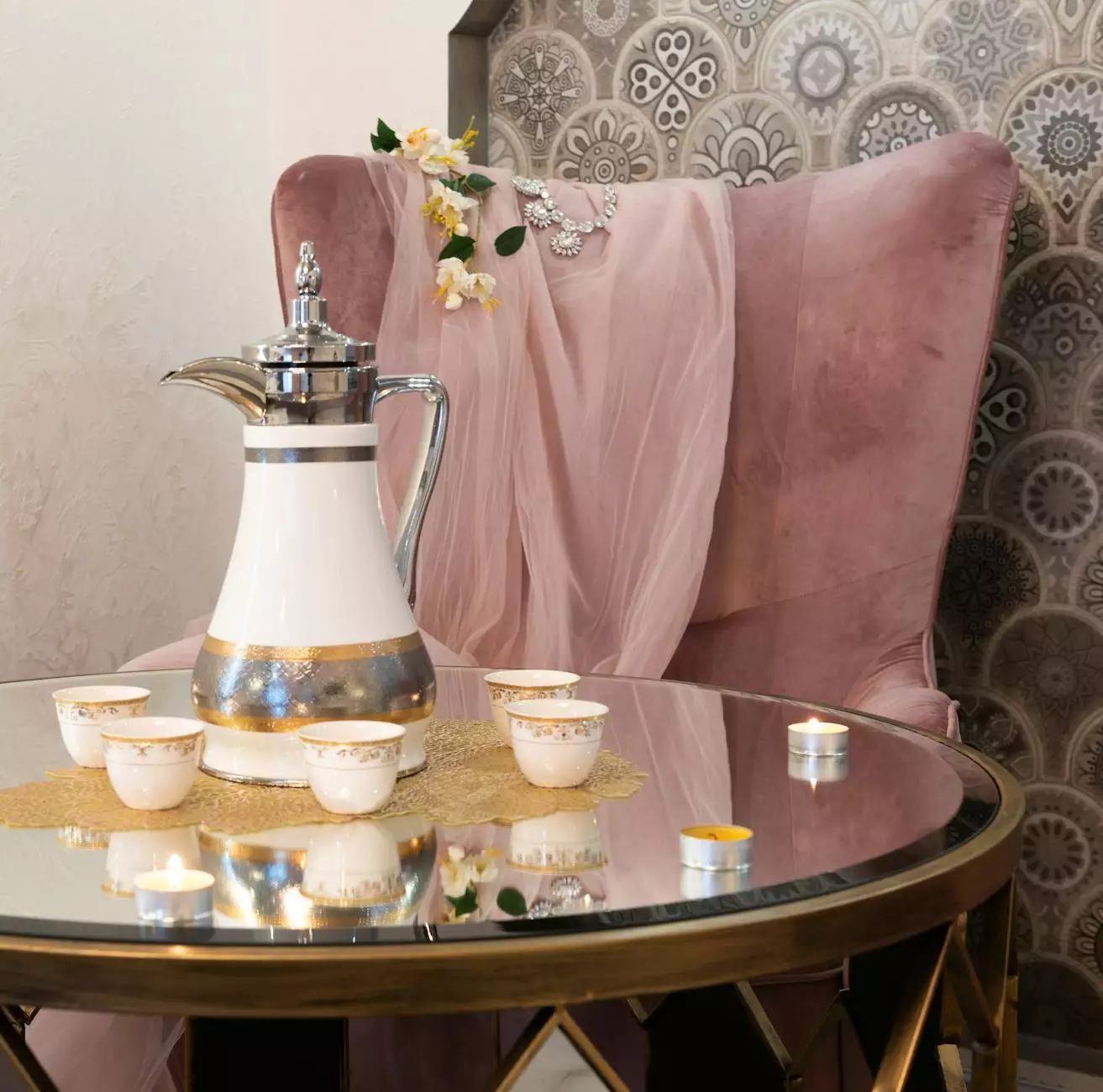 Welcome to Fork + Rose, your destination for outdoor luxury. We are proud to introduce our Havana Fire Tower 9-Piece Set, a unique and exquisite addition to your outdoor living space. With a sleek fire bar table and 8 comfortable stools, this set is designed to elevate your outdoor entertaining to new heights.
Enhance Your Outdoor Area
Transform your patio or backyard into a luxurious oasis with the Havana Fire Tower 9-Piece Set. This set combines functionality, style, and comfort to create a truly remarkable outdoor experience. The fire bar table exudes elegance and sophistication, while the stools offer a cozy seating arrangement for your guests. Whether you're hosting a gathering or enjoying a quiet evening by the fire, this set is sure to impress.
Unparalleled Quality
At Fork + Rose, we believe in delivering nothing but the best. The Havana Fire Tower 9-Piece Set is crafted from premium materials that are built to withstand the elements. The fire bar table features a sturdy construction, ensuring durability and longevity. The stools are designed with both comfort and style in mind, with plush cushions and a sleek design. Every detail is meticulously crafted to provide you with a high-end outdoor furniture set that will last for years to come.
Unwind by the Fire
Picture yourself relaxing by the warm glow of the fire, surrounded by the beauty of your outdoor space. The Havana Fire Tower 9-Piece Set creates a captivating ambiance that will make your outdoor gatherings truly memorable. Whether you're toasting marshmallows with your loved ones or sharing drinks with friends, this set provides the perfect setting for creating lasting memories.
Style and Versatility
The Havana Fire Tower 9-Piece Set is not only functional but also incredibly stylish. The clean lines and modern design seamlessly blend with any outdoor decor. Whether your style is contemporary, minimalist, or traditional, this set will effortlessly enhance the aesthetic of your space. With its versatility, you can easily customize the look and feel of your outdoor area to reflect your unique personality and taste.
Convenience and Ease
Our goal at Fork + Rose is to make your outdoor living experience as convenient and enjoyable as possible. The Havana Fire Tower 9-Piece Set is designed with practicality in mind. The fire bar table features a built-in propane tank storage, eliminating the need for cumbersome tanks and enhancing the overall aesthetic. The stools are lightweight and easy to move around, allowing you to rearrange your outdoor space with ease. Embrace the effortless luxury that this set offers.
Upgrade Your Outdoor Entertaining
If you're looking to take your outdoor entertaining to the next level, the Havana Fire Tower 9-Piece Set is the perfect choice. Impress your guests with this stunning and functional addition to your outdoor area. From summer parties to cozy evenings under the stars, this set will create an inviting atmosphere that your friends and family will love. Elevate your outdoor entertaining experience with Fork + Rose.
Conclusion
The Havana Fire Tower 9-Piece Set - Fire Bar Table and 8 Stools by Fork + Rose is the ultimate outdoor furniture set for those seeking luxury, comfort, and style. Crafted with impeccable attention to detail and unparalleled quality, this set will transform your outdoor space into a haven for relaxation and enjoyment. Whether you're hosting a gathering or simply unwinding after a long day, the Havana Fire Tower 9-Piece Set promises to create a luxurious and inviting ambiance. Upgrade your outdoor entertaining experience and make a statement with Fork + Rose.