Woodgrain Velvet Gold Beige Pillows by Kevin O'Brien
Jan 12, 2020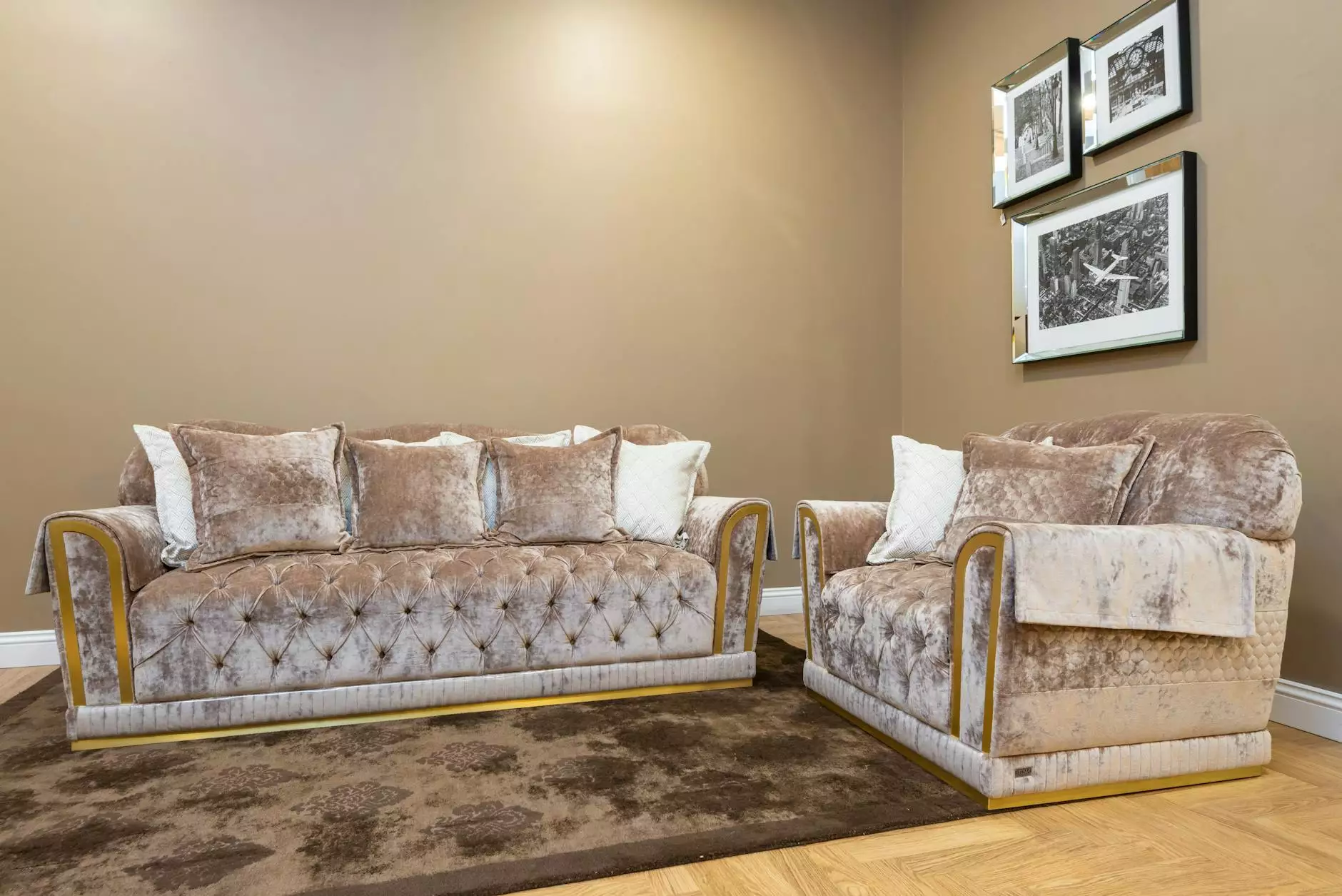 Welcome to Fork + Rose, your premier destination for exquisite and luxurious home decor. We take pride in offering you the finest-quality products to enhance your living space. In this page, we are thrilled to present the stunning Woodgrain Velvet Gold Beige Pillows designed by the esteemed artist, Kevin O'Brien.
Unleash Elegance with Woodgrain Velvet Gold Beige Pillows
Indulge in the opulence and warmth offered by the Woodgrain Velvet Gold Beige Pillows. These meticulously crafted throw pillows are designed to elevate the aesthetics of any room, adding an instant touch of sophistication.
Kevin O'Brien Studio is renowned for its commitment to creating magnificent home decor pieces with exceptional attention to detail. The Woodgrain Velvet Gold Beige Pillows perfectly exemplify their dedication to producing timeless and artistic designs that transcend trends.
Exquisite Craftsmanship and Unparalleled Quality
Each Woodgrain Velvet Gold Beige Pillow is a work of art, handcrafted with precision and care. The rich and luxurious velvet fabric exudes elegance and indulgence, while the gold beige color adds a subtle shimmer that catches the eye.
At Fork + Rose, we understand the significance of quality in home accessories. That's why we handpick only the finest materials and collaborate with esteemed designers like Kevin O'Brien to bring you products of exceptional craftsmanship and unparalleled quality.
A Touch of Fringe to Elevate the Aesthetics
One of the distinctive features of the Woodgrain Velvet Gold Beige Pillows is the delicate fringe detail adorning the edges. This fringe adds a whimsical touch, creating visual interest and further enhancing the overall appeal of these luxurious pillows.
Not only are these pillows beautiful to look at, but they also provide a soft and comfortable support for your moments of relaxation. Whether placed on your sofa, bed, or favorite armchair, the Woodgrain Velvet Gold Beige Pillows become an inviting oasis of comfort.
Elevate Your Home Decor Collection
By adding the Woodgrain Velvet Gold Beige Pillows to your home decor collection, you are embracing a refined and elegant aesthetic. The eye-catching design, coupled with the unparalleled craftsmanship, ensures that these pillows become a focal point in any room.
Pair the Woodgrain Velvet Gold Beige Pillows with other carefully curated pieces from Fork + Rose to create a harmonious ensemble that reflects your impeccable taste. Browse through our extensive collection of exquisite home decor and discover the endless possibilities for transforming your living space.
Discover More at Fork + Rose
In addition to the Woodgrain Velvet Gold Beige Pillows, Fork + Rose offers a variety of other exquisite home decor items that complement your sense of style. Explore our collection to find other stunning throw pillows, fringe hand towels, and much more.
At Fork + Rose, we are passionate about curating a collection that is both luxurious and unique. We believe in the power of exceptional design and the impact it can have on transforming any space into a personal oasis of beauty and comfort.
Experience the unparalleled elegance of Woodgrain Velvet Gold Beige Pillows by Kevin O'Brien and elevate your home decor to new heights. Shop online at Fork + Rose and indulge in the finest quality products for your living space.