Copper Ivy Color Block Velvet Throw Pillow
Jan 1, 2022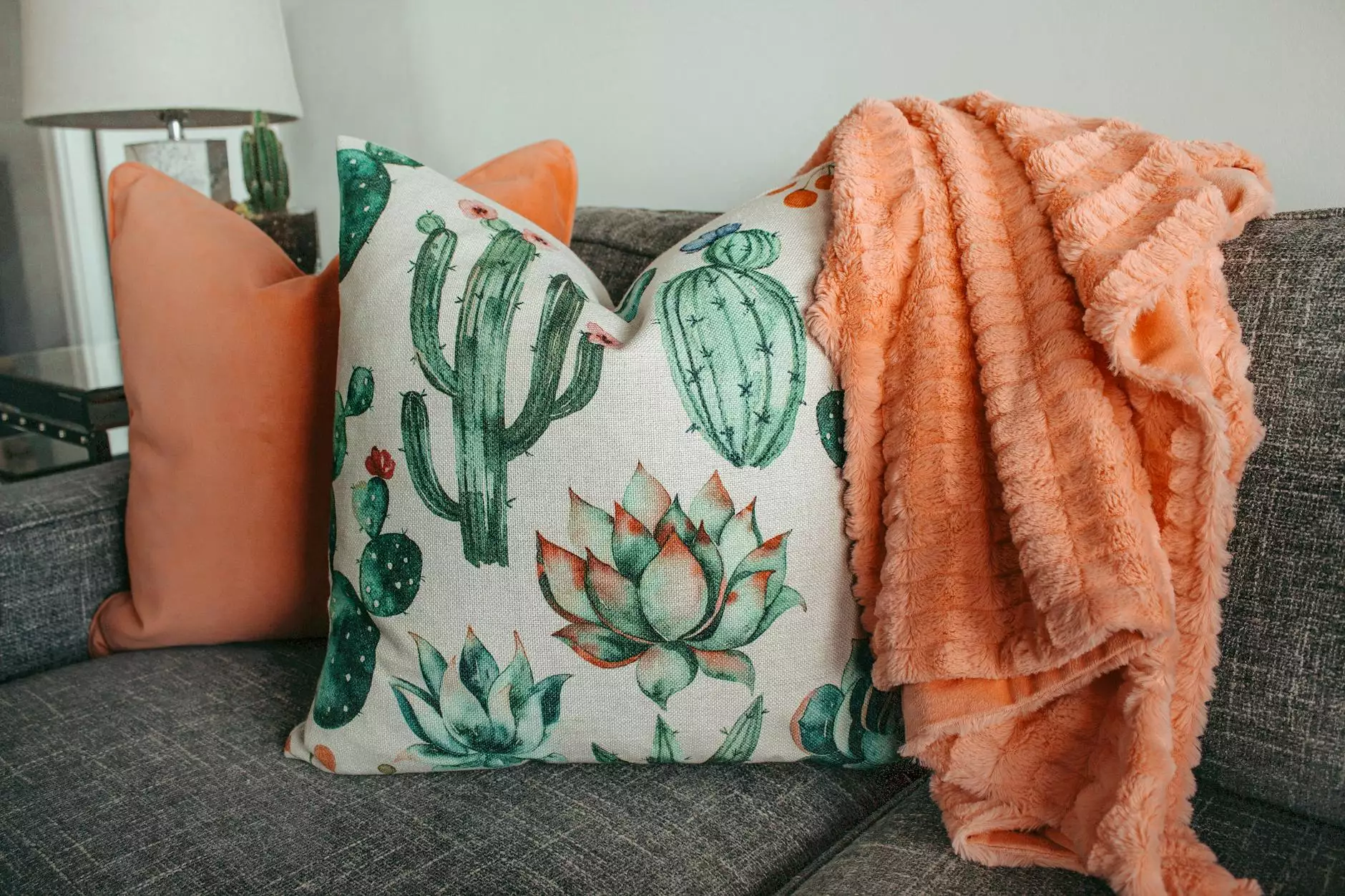 Elevate Your Home Decor with Fork + Rose
Welcome to Fork + Rose, your destination for exquisite home decor and accessories. Our curated collection offers a wide range of high-end products designed to enhance your living spaces. Introducing the Copper Ivy Color Block Velvet Throw Pillow, crafted with precision and style by Kevin O'Brien Studio.
Experience Luxury with the Copper Ivy Color Block Velvet Throw Pillow
Indulge in the unparalleled beauty and comfort of the Copper Ivy Color Block Velvet Throw Pillow. This stunning accessory combines the finest craftsmanship with a captivating color palette, resulting in a piece that exudes elegance and sophistication.
Unmatched Quality and Craftsmanship
At Fork + Rose, we pride ourselves on sourcing products that are meticulously crafted to perfection. The Copper Ivy Color Block Velvet Throw Pillow is no exception. Handmade by skilled artisans at Kevin O'Brien Studio, this pillow showcases their commitment to excellence and attention to detail.
Luxurious Design
The Copper Ivy Color Block Velvet Throw Pillow features a unique color combination of rich copper and vibrant ivy tones. The contrasting hues create a visually striking effect, adding depth and character to any space. The velvet fabric lends a luxurious feel, making this pillow a statement piece that effortlessly elevates your home decor.
Comfort and Versatility
Not only is the Copper Ivy Color Block Velvet Throw Pillow a visual delight, but it also provides exceptional comfort. The plush velvet fabric is incredibly soft to the touch, making it the perfect companion for cozying up on a sofa or adding extra comfort to your bed. Its versatile square shape and generous size allow it to seamlessly integrate into various interior design styles.
Fringe Hand Towel: The Perfect Accompaniment
Complete your home styling with the matching fringe hand towel, available in the same Copper Ivy color palette. This hand towel is crafted with the same attention to detail, ensuring a cohesive and refined look throughout your space. Whether displayed in your powder room or used to elevate your kitchen decor, the fringe hand towel adds a touch of luxury to everyday routines.
Elevate Your Living Spaces with Fork + Rose
At Fork + Rose, we believe in curating the finest home decor products to help you create a space that reflects your personal style. Explore our collection today and discover the perfect pieces to transform your living spaces into a haven of luxury and sophistication.
Experience the Fork + Rose Difference
When it comes to luxurious home decor, Fork + Rose sets the standard. We go above and beyond to provide our customers with exceptional products that inspire and delight. From our meticulous product selection process to our commitment to impeccable customer service, your satisfaction is our top priority.
Shop Now and Redefine Your Home Decor
Ready to add a touch of opulence to your living spaces? Shop our Copper Ivy Color Block Velvet Throw Pillow and experience the art of refined home decor. Elevate your style, indulge in comfort, and embrace the beauty of luxurious living with Fork + Rose.