46 X 93 Stone Harbor Dining Table and 8 Chairs
Apr 29, 2019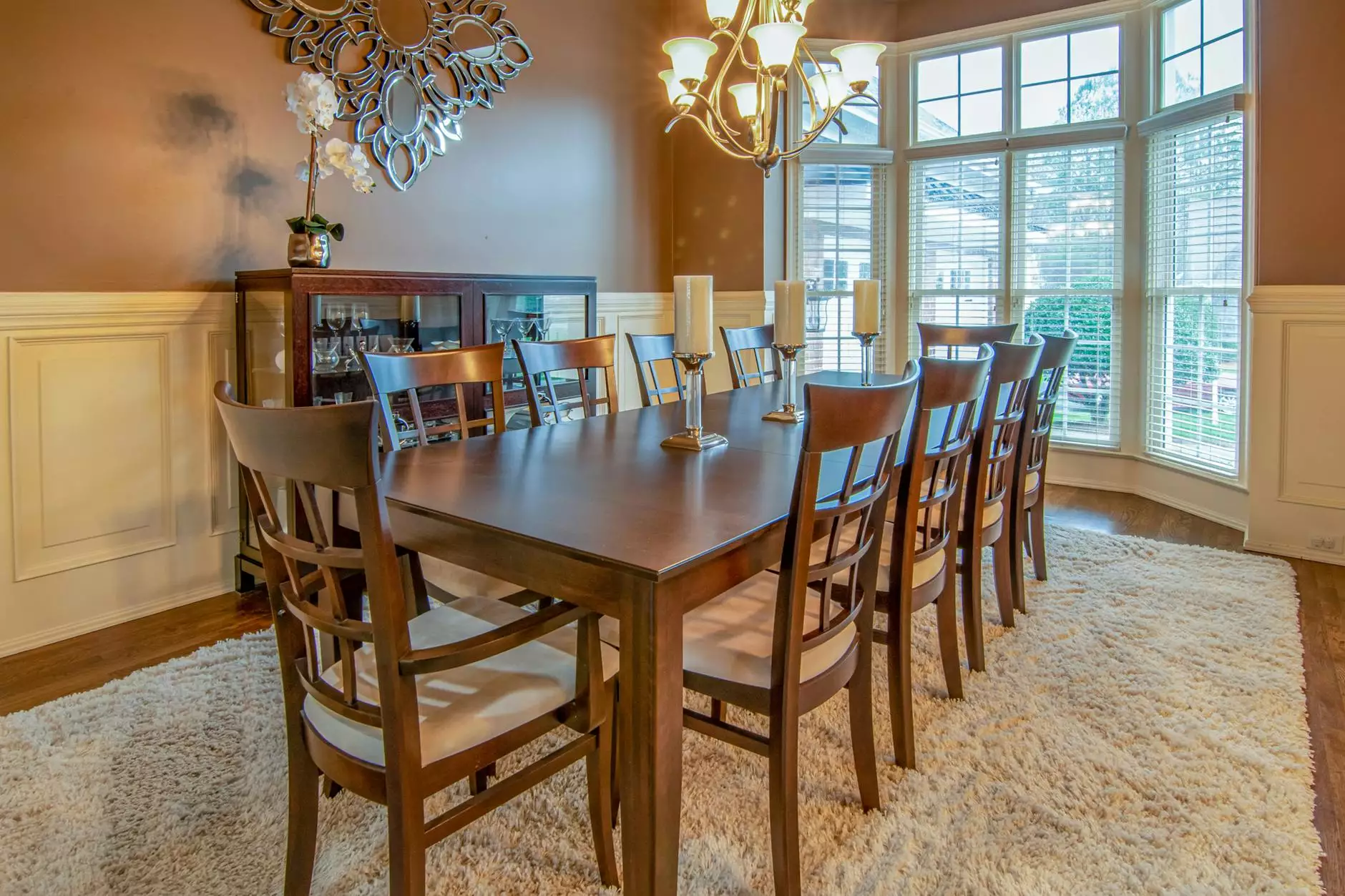 Enhance Your Dining Space with the 46 X 93 Stone Harbor Dining Set
At Fork + Rose, we take pride in offering premium, top-of-the-line furniture to elevate your home decor. Our 46 X 93 Stone Harbor Dining Table and 8 Chairs is the epitome of elegance and sophistication. Crafted with utmost attention to detail, this dining set is designed to transform your dining space into a captivating area that exudes both style and functionality.
Sophistication and Durability Combined
Featuring a 46 x 93 inches dining table and eight chairs, our Stone Harbor Dining Set is meticulously crafted to meet the highest standards of quality. The table boasts a spacious surface, providing ample room for family gatherings, intimate dinner parties, or entertaining guests. Made from premium materials, this dining set delivers exceptional durability, ensuring it withstands the test of time.
Exquisite Design and Finishes
The 46 X 93 Stone Harbor Dining Table and 8 Chairs are not only built to last but also designed to impress. The table showcases an exquisite design, with its sleek lines and contemporary aesthetic. The chairs feature comfortable seating and ergonomic backrests, providing the perfect combination of style and support. The stunning finishes, from the rich wood grain to the smooth lacquer, add a touch of luxury to any dining area.
Unparalleled Craftsmanship
When it comes to craftsmanship, Fork + Rose is committed to delivering excellence. Our Stone Harbor Dining Set is created with meticulous precision, ensuring every detail is perfect. From the seamless joinery to the flawless finish, every aspect of this dining set showcases the skill and artistry of our craftsmen. We believe that furniture should not only be beautiful, but it should also be built to last.
Elevate Your Dining Experience
The 46 X 93 Stone Harbor Dining Table and 8 Chairs allow you to create an unforgettable dining experience. Whether you're enjoying a casual family meal or hosting a formal dinner party, this dining set sets the stage for unforgettable moments. Its ample seating ensures everyone has a place at the table, fostering a warm and inclusive atmosphere.
Customization Options
At Fork + Rose, we understand that everyone has unique taste and style preferences. That's why our Stone Harbor Dining Set offers customization options to tailor it to your specific needs. Choose from a selection of finishes, upholstery fabrics, and chair designs to create a truly personalized dining set that reflects your personality and complements your existing decor.
Invest in Quality with Fork + Rose
When you choose the 46 X 93 Stone Harbor Dining Table and 8 Chairs from Fork + Rose, you're not just investing in furniture; you're investing in quality. Our commitment to using the finest materials and employing skilled artisans ensures that each piece we create surpasses expectations. Transform your dining space into a sanctuary of elegance and timeless beauty with this remarkable dining set.
Discover More at Fork + Rose
As a leading provider of premium furniture, Fork + Rose offers an extensive range of high-end pieces to elevate every room in your home. From stunning dining sets to luxurious sofas and captivating home decor, we strive to create spaces that inspire and delight. Explore our collections and let us help you create a home that reflects your unique style and enhances your everyday life.