4.5' Ultra-Lit LED Sierra Pine Clear
May 19, 2018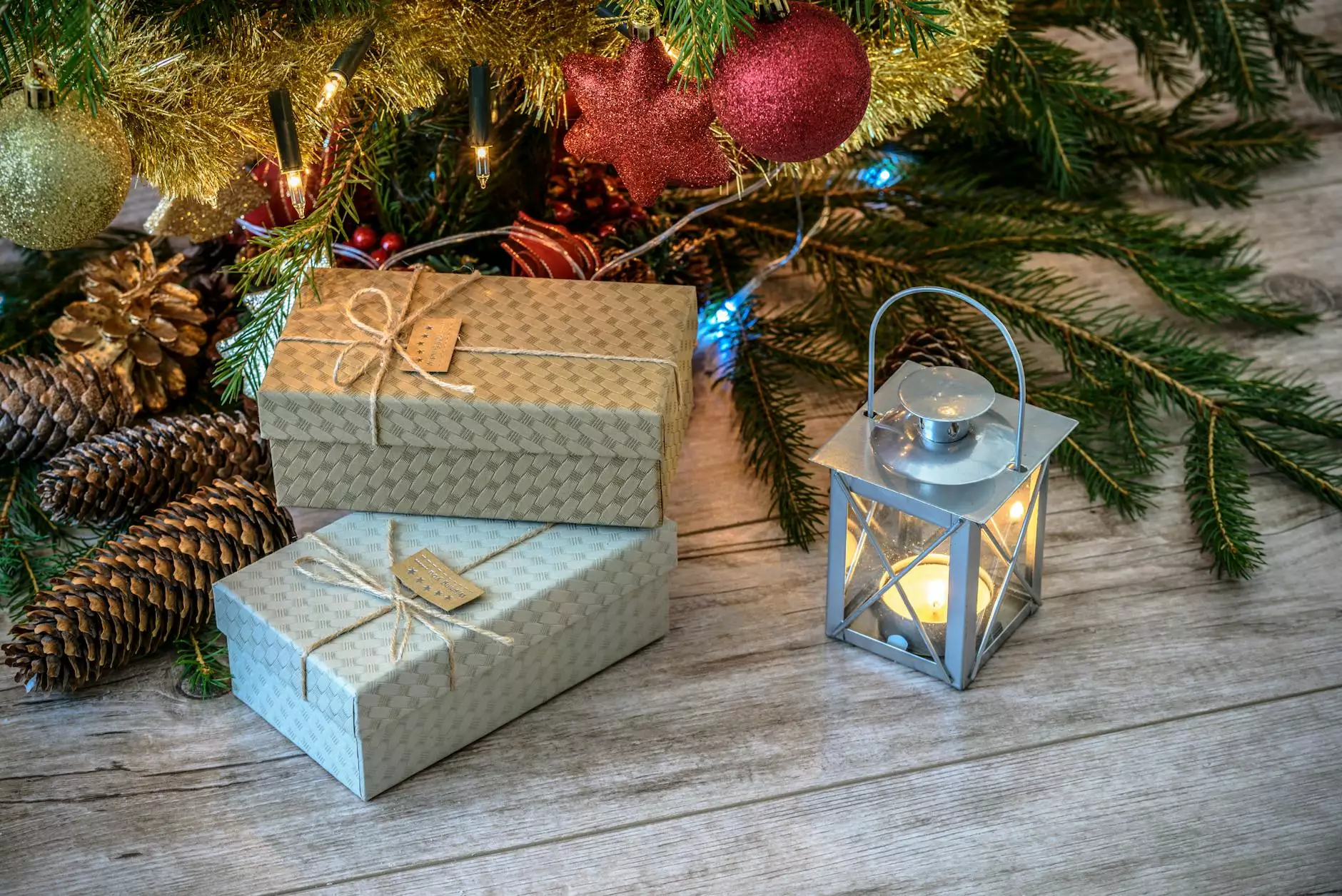 Welcome to Fork + Rose, where we bring you the best holiday decorations to make your celebrations truly special. Our 4.5' Ultra-Lit LED Sierra Pine Clear Christmas tree is the perfect addition to any festive setting. With its high-quality construction and beautiful design, this tree will bring joy and warmth to your home throughout the holiday season.
Experience the Magic of an Ultra-Lit Christmas Tree
Our 4.5' Ultra-Lit LED Sierra Pine Clear Christmas tree is meticulously crafted to provide a lifelike appearance. This artificial tree captures the essence of a real Sierra Pine tree, complete with textured branches and a natural green color. The 4.5-foot height ensures that it fits perfectly in any space, whether it's your living room, office, or even a cozy corner.
What sets this tree apart is its ultra-lit feature. Equipped with 300 clear LED lights, it illuminates your space with a warm and comforting glow. These energy-efficient lights create a captivating ambiance, making your holiday decorations truly shine. Say goodbye to the hassle of stringing lights - our Ultra-Lit LED Sierra Pine Clear tree saves you time so you can focus on enjoying the festivities.
The Perfect Tree for a Stress-Free Holiday Season
At Fork + Rose, we understand that convenience is key during the busy holiday season. That's why our 4.5' Ultra-Lit LED Sierra Pine Clear Christmas tree is designed for easy setup and storage. The branches are hinged, ensuring quick assembly and a secure fit. This means no more struggling with tangled lights or complicated tree assembly instructions.
Another advantage of an artificial tree is its durability. Our Sierra Pine Clear tree is built to last, allowing you to enjoy its beauty for years to come. Unlike real trees, there's no need to worry about needles falling or maintenance. Simply pack it away at the end of the season, ready to be used again next year. This tree is an investment that brings joy for seasons to come.
Unleash Your Creativity with a Versatile Design
The 4.5' Ultra-Lit LED Sierra Pine Clear Christmas tree provides a versatile canvas for your decorating ideas. Whether you prefer a traditional or modern look, this tree effortlessly complements any style. The lush branches create an ideal backdrop for your cherished ornaments and decorative accents.
Take your holiday decor to the next level by adding unique and artistic touches. The sturdy branches can easily hold heavier ornaments and delicate decorations. Create a theme or tell a story with your tree, reflecting your personal style and creating cherished memories for years to come.
Superior Quality for a Memorable Celebration
When it comes to holiday decorations, Fork + Rose is committed to offering the highest quality products. Our 4.5' Ultra-Lit LED Sierra Pine Clear Christmas tree is crafted with meticulous attention to detail and superior craftsmanship. The result is a stunning centerpiece that will impress your guests and create a festive atmosphere like no other.
Our dedication to quality ensures that you receive a tree that not only looks beautiful but also stands the test of time. We understand the importance of having a reliable and visually appealing tree during the holiday season, and we deliver nothing less than the best.
Elevate Your Holiday Celebrations with Fork + Rose
As you prepare for the holiday season, make Fork + Rose your go-to destination for exceptional holiday decorations. Our 4.5' Ultra-Lit LED Sierra Pine Clear Christmas tree is a must-have for anyone looking to enhance their holiday experience. With its realistic design, convenient features, and superior quality, this tree will become the focal point of your celebrations.
Order your 4.5' Ultra-Lit LED Sierra Pine Clear Christmas tree from Fork + Rose today and bring the magic of the holidays into your home. Experience the joy, beauty, and convenience of an artificial tree that rivals the splendor of a real pine tree, without any of the drawbacks. Make this season unforgettable with Fork + Rose.