Somerset 3-Piece Outdoor Seating Set - Sofa, 1 Club Chair and 1 Swivel Rocker
Dec 23, 2019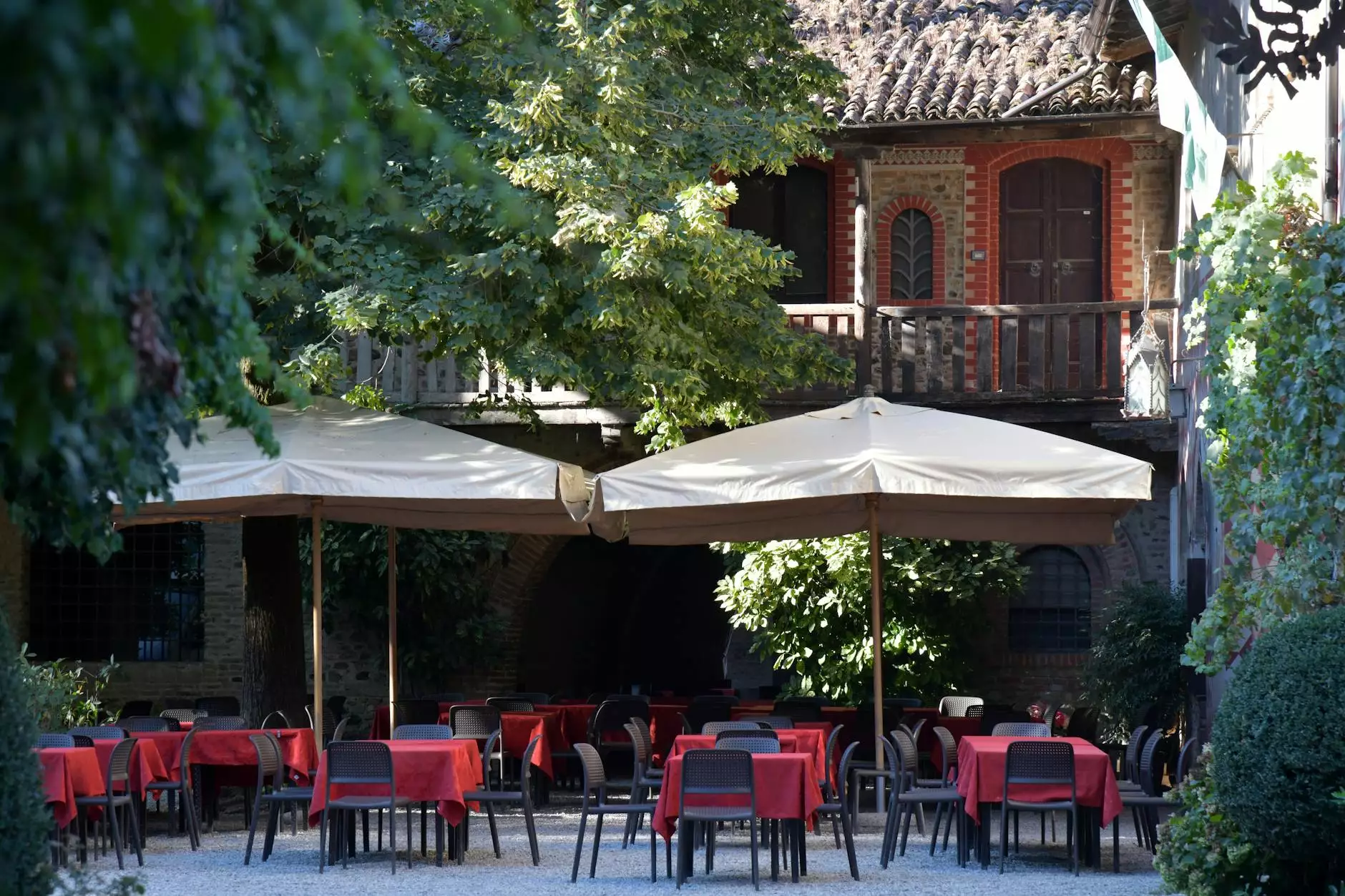 Welcome to Fork + Rose, your destination for premium outdoor furniture. We are excited to present the Somerset 3-Piece Outdoor Seating Set - a perfect addition to your outdoor living space. With a combination of comfort, style, and durability, this set is designed to elevate your outdoor experience.
Unparalleled Comfort
When it comes to relaxation, the Somerset 3-Piece Outdoor Seating Set offers unparalleled comfort. The plush cushions are crafted with the highest quality materials to ensure optimal support and softness. Sink into the deep seating of the sofa, club chair, or swivel rocker and unwind after a long day. The ergonomic design guarantees a cozy seating experience for you and your guests.
Exceptional Design
The design of the Somerset 3-Piece Outdoor Seating Set combines classic elegance with modern sophistication. The clean lines and neutral color palette create a versatile aesthetic that seamlessly blends with any outdoor setting. Whether you have a spacious patio, a cozy balcony, or a serene garden, this set will enhance the ambiance and elevate the overall look of your outdoor space.
Durable and Weather-Resistant
At Fork + Rose, we understand the importance of durability in outdoor furniture. The Somerset 3-Piece Outdoor Seating Set is crafted with premium materials that are built to withstand the elements. The sturdy aluminum frame is powder-coated for added protection against rust and corrosion. With UV-resistant fabric and quick-drying cushions, this set is designed to withstand sun, rain, and daily wear, ensuring long-lasting beauty and functionality.
Customizable Options
We believe in providing options that cater to your unique style and preferences. The Somerset 3-Piece Outdoor Seating Set is available in a variety of fabric choices, allowing you to customize the look of your furniture. Choose from an array of colors and patterns to match your existing outdoor decor or create a fresh new atmosphere. Our team is here to assist you in selecting the perfect combination that reflects your personal taste.
Easy Maintenance
Maintaining the Somerset 3-Piece Outdoor Seating Set is a breeze, so you can spend more time enjoying your outdoor oasis. The removable cushion covers are machine washable, ensuring effortless cleaning and care. Simply unzip the covers, throw them in the washing machine, and they'll come out fresh and vibrant. With minimal maintenance, you can keep your outdoor furniture looking pristine all year round.
Transform Your Outdoor Space Today
With the Somerset 3-Piece Outdoor Seating Set - Sofa, 1 Club Chair, and 1 Swivel Rocker, you can create a welcoming and stylish outdoor retreat. Fork + Rose is proud to offer high-quality furniture that surpasses industry standards. Browse our collection now and discover the perfect pieces to complement your outdoor lifestyle.
Fringe Hand Towel: Complete your outdoor seating area with our luxurious fringe hand towel. Its soft texture and beautiful fringe detailing add a touch of elegance to your space. Available in various colors to match your style.
Fringe Hand Towel: Looking for the perfect accessory for your outdoor seating set? Our fringe hand towel is both practical and stylish. Its absorbent fabric and fringe accents make it a must-have for any outdoor gathering.
Experience the luxury and comfort of the Somerset 3-Piece Outdoor Seating Set from Fork + Rose. Transform your outdoor space into a haven of relaxation and style. Shop now and elevate your outdoor living experience to new heights!