Aspen Swivel Dining Chair
Jun 4, 2023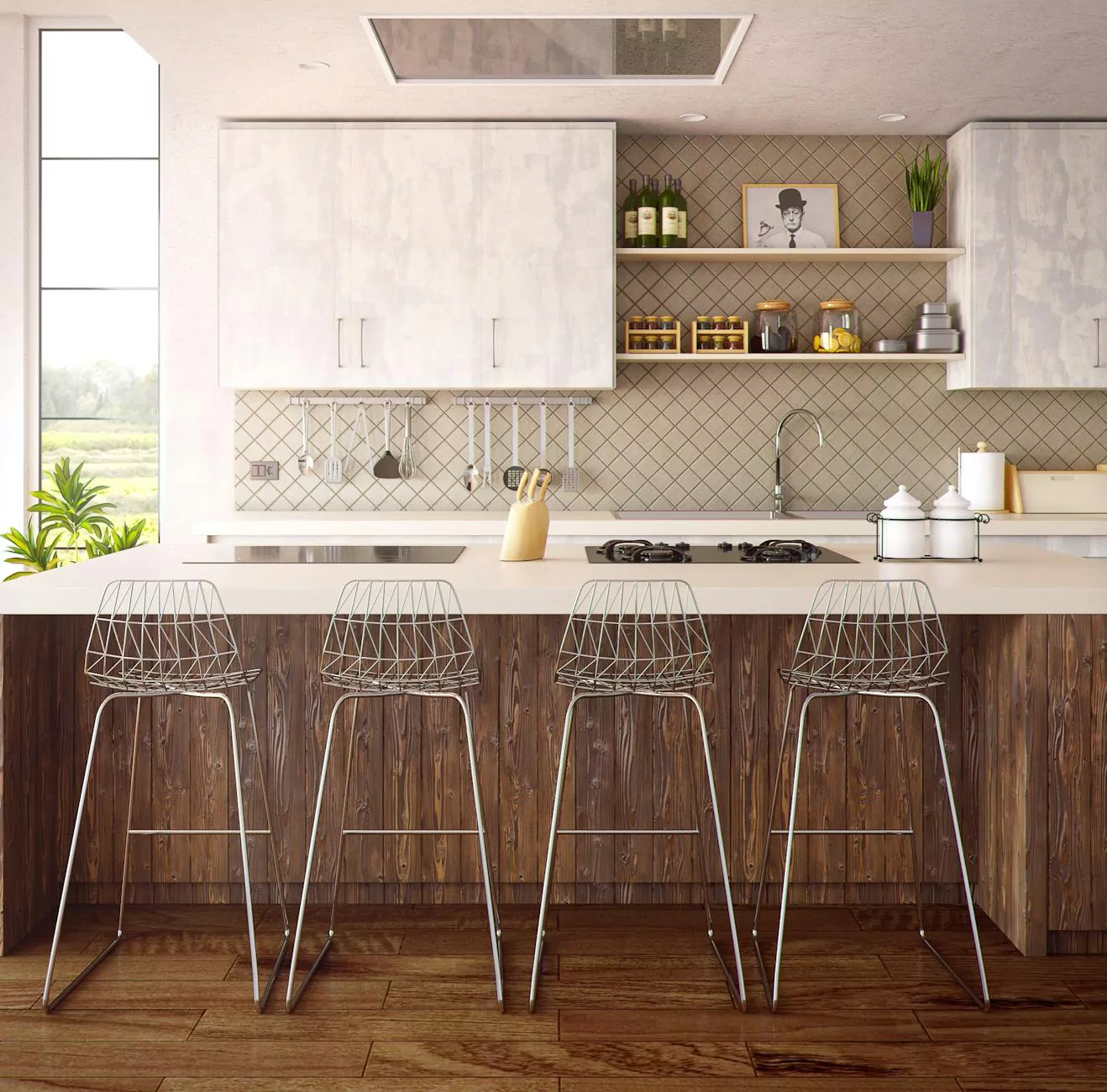 Welcome to Fork + Rose, where we offer the finest selection of luxury home furnishings. Our Aspen Swivel Dining Chair is a true centerpiece for any dining space, embodying both style and comfort. Designed with meticulous attention to detail, this chair is sure to elevate the ambiance of your dining experience.
Superior Quality and Craftsmanship
At Fork + Rose, we believe in providing our customers with only the highest quality products. The Aspen Swivel Dining Chair is no exception. Crafted with precision and care, this chair is constructed using premium materials that guarantee durability and longevity. The solid hardwood frame ensures stability, while the plush upholstery provides utmost comfort. Every aspect of this chair has been thoughtfully designed to create a luxurious seating experience.
Elegant Design
The Aspen Swivel Dining Chair features a timeless design that effortlessly combines elegance and sophistication. Its sleek silhouette and clean lines make it a versatile addition to any interior style. The swivel function adds functionality and convenience, allowing for easy movement and socializing during meals. Whether you have a traditional or contemporary dining space, this chair will seamlessly blend in while making a statement.
Comfortable Seating
Comfort is key when it comes to dining chairs, and the Aspen Swivel Dining Chair delivers on every level. The generously padded seat and backrest provide exceptional support, making every meal a pleasurable experience. The ergonomic design ensures proper posture, allowing you to sit comfortably for extended periods. Whether you're hosting a dinner party or enjoying a quiet family meal, this chair will keep you and your guests relaxed and at ease.
Versatility and Functionality
The Aspen Swivel Dining Chair is not only beautiful but also highly practical. Its versatility allows it to be used in various settings, from formal dining rooms to casual eat-in kitchens. The swivel feature makes it convenient for both dining and conversation, allowing you to effortlessly engage with your surroundings. This chair's compact size makes it ideal for smaller spaces without compromising on style or comfort.
Personalization Options
At Fork + Rose, we understand that everyone has their own unique style preferences. That's why we offer customization options for the Aspen Swivel Dining Chair. Choose from a selection of high-quality upholstery fabrics in different colors and patterns to create a chair that perfectly complements your existing decor. Make a statement with a bold fabric choice or opt for a more subtle and timeless look - the choice is yours.
The Perfect Addition to Your Dining Space
Introduce a touch of luxury to your dining space with the Aspen Swivel Dining Chair from Fork + Rose. Its exquisite design, exceptional comfort, and versatility make it a must-have for those who appreciate the finer things in life. Transform your dining area into a stylish oasis that reflects your unique taste and personality. Shop now and elevate your dining experience with Fork + Rose.
Keywords: fringe hand towel, fringe hand towel
Aspen Swivel Dining Chair
Fork + Rose
luxury home furnishings
premium materials
stunning design
centerpiece
style and comfort
attention to detail
durability and longevity
solid hardwood frame
plush upholstery
elegant design
sleek silhouette
clean lines
swivel function
functionality and convenience
comfortable seating
generously padded
support and posture
versatility and functionality
compact size
personalization options
upholstery fabrics
perfect addition
unique style preferences
dining experience
statement
transform your dining area
shop now