7.5' Ultra-Lit LED Saybrook Fir Dual-Lit
Nov 28, 2018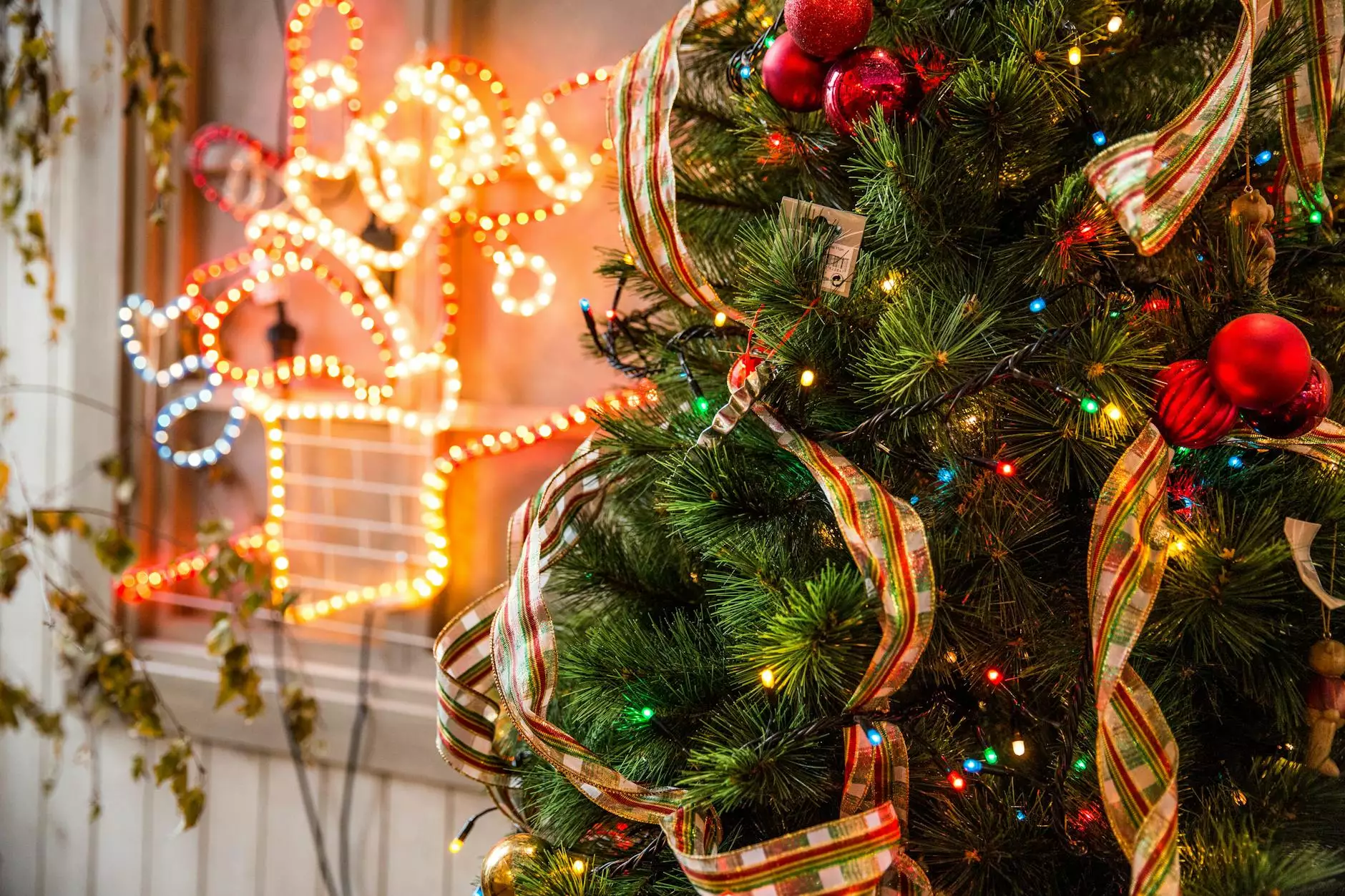 The Perfect Christmas Tree for a Festive Celebration
Transform your home into a winter wonderland with the 7.5' Ultra-Lit LED Saybrook Fir Dual-Lit Christmas Tree from Fork + Rose. This stunning artificial tree is designed to bring enchantment and joy to your holiday season.
Unmatched Quality and Realistic Beauty
Experience the beauty of a real Christmas tree without the hassle. The Saybrook Fir showcases our commitment to impeccable craftsmanship. Made with premium materials, this tree is carefully designed to replicate the appearance of a natural fir tree.
Pre-Lit with Clear Multi-LED Lights
Illuminate your home with the magical glow of the Saybrook Fir's clear multi-LED lights. These energy-efficient LEDs are long-lasting and emit a warm, inviting radiance that adds a touch of elegance to your festivities.
Dual-Lit Technology for Versatile Decorating
With its dual-lit technology, the Saybrook Fir offers you the flexibility to choose between soft, clear lights or vibrant multicolored lights. Create the perfect ambiance for any occasion and bring your holiday décor to life.
Features and Specifications
The 7.5' Ultra-Lit LED Saybrook Fir Dual-Lit Christmas Tree boasts a range of features to enhance your holiday experience:
Easy Assembly and Sturdy Construction
Simple and hassle-free assembly with labeled branches
Durable metal frame for stability and longevity
Realistic Appearance
Authentic-looking branches and foliage for a natural feel
Branch tips made from high-quality PVC material for a lifelike texture
Convenient Storage
Hinged branches allow for easy folding and compact storage
Reusable storage container included
Safety and Efficiency
Cool-to-touch LED lights for worry-free operation
Energy-efficient design to reduce electricity costs
Size and Dimensions
Height: 7.5 feet
Base diameter: 55 inches
Number of branch tips: 1,500
Create Lasting Memories with the Saybrook Fir
The 7.5' Ultra-Lit LED Saybrook Fir Dual-Lit Christmas Tree is more than just an artificial tree. It's a symbol of warmth, love, and togetherness during the holiday season. Gather your loved ones and start creating unforgettable memories around this magnificent centerpiece.
Get Your Saybrook Fir Today
Visit Fork + Rose's website now and browse our collection of exquisite holiday decorations. The Saybrook Fir is the perfect addition to your home, bringing elegance and joy to your Christmas celebrations. Order yours today and make this holiday season truly magical.