The Upright Adirondack Chair - A Statement of Elegance and Comfort for Your Home and Patio
Jun 5, 2019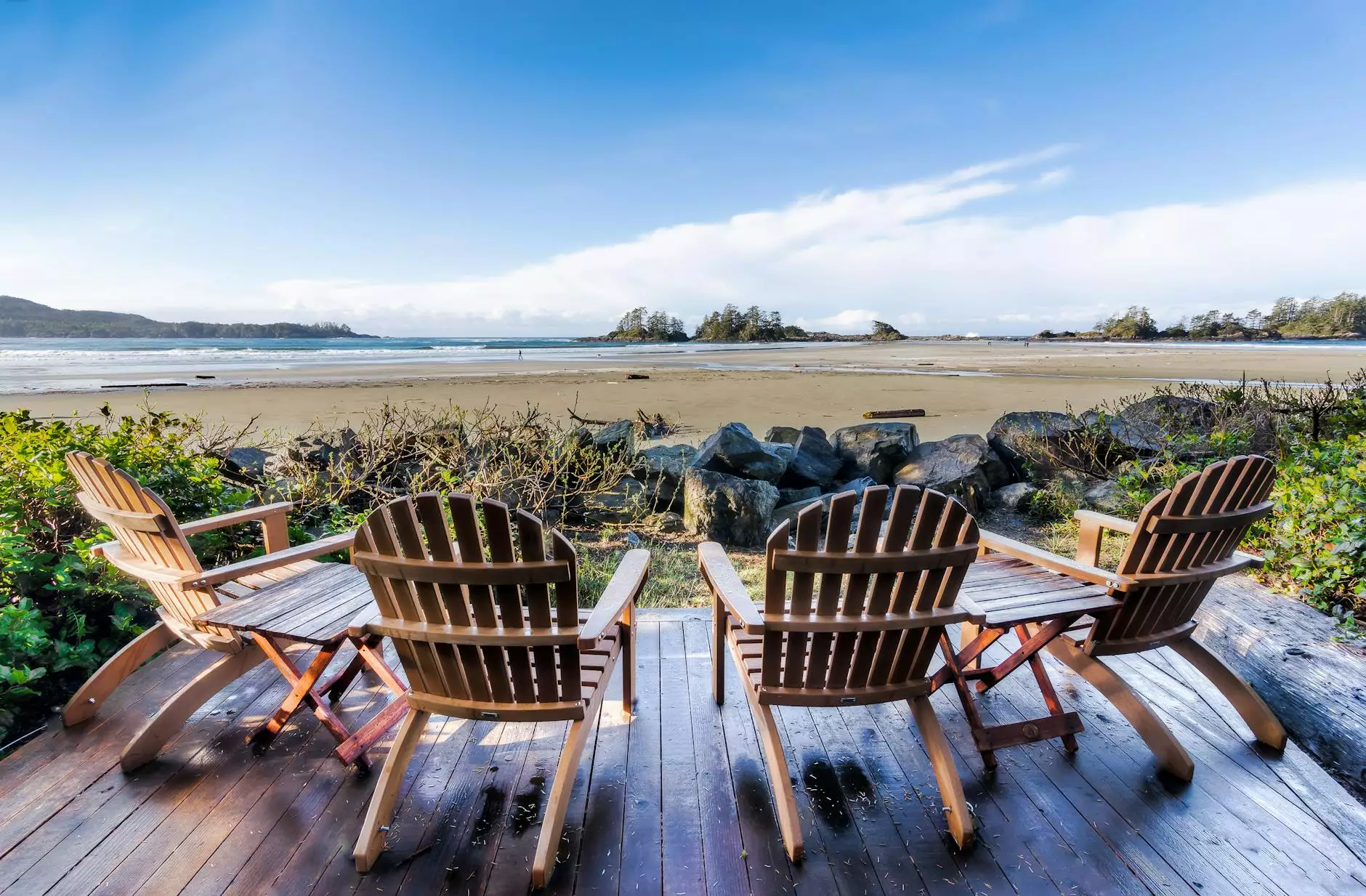 Unveiling the Upright Adirondack Chair
Welcome to Fork + Rose, where we bring you the finest in outdoor furniture. We are delighted to introduce the Upright Adirondack Chair, an absolute gem that combines impeccable style with exceptional comfort. Designed to bring sophistication to your home and patio, this chair is the epitome of luxury outdoor seating.
Unparalleled Elegance
Experience the allure of the Upright Adirondack Chair, boasting a timeless design that effortlessly complements any outdoor space. Crafted with meticulous attention to detail, the chair showcases a sturdy yet elegant frame constructed from sustainably sourced hardwood. The smooth curves and refined lines highlight its exceptional craftsmanship, making it a true masterpiece.
Unrivaled Comfort
When it comes to comfort, the Upright Adirondack Chair reigns supreme. Sink into the plush, contoured seat and let your worries melt away. The ergonomic design provides exceptional lumbar support, ensuring a relaxing and enjoyable sitting experience. Whether you are lounging by the pool or hosting a backyard gathering, this chair will keep you comfortable for hours on end.
Uncompromising Quality
At Fork + Rose, we believe in delivering only the highest quality products. The Upright Adirondack Chair is no exception. Each piece undergoes rigorous quality control measures to ensure it meets our stringent standards. From the selection of premium materials to the expert craftsmanship, we take pride in the durability and longevity of our furniture.
Unleash Your Style
Make a statement with the Upright Adirondack Chair, available in a range of stunning finishes. Choose from classic teak, rich mahogany, or warm cedar to complement your existing decor and personal style. The chair's versatility allows it to seamlessly integrate into any outdoor setting, whether your aesthetic leans towards modern or traditional.
Unbeatable Functionality
In addition to its exquisite design, the Upright Adirondack Chair offers unmatched functionality. The chair's foldable design makes it easy to store and transport, perfect for those with limited outdoor space or frequent travelers. Furthermore, its weather-resistant properties ensure that it can withstand the elements, maintaining its beauty and integrity for years to come.
Unlock Your Outdoor Oasis
With the Upright Adirondack Chair from Fork + Rose, you have the key to creating an outdoor oasis that exudes elegance and comfort. Whether you are looking to transform your backyard into a serene retreat or enhance your patio's charm, this chair will elevate your outdoor living experience to new heights.
Unforgettable Memories Await
Picture yourself relaxing on a warm summer evening, sipping your favorite beverage, and basking in the tranquility of your surroundings. The Upright Adirondack Chair guarantees unforgettable moments, encouraging you to slow down, unwind, and embrace the beauty of nature right at your doorstep.
Dimensions: 30.5" W x 37.5" D x 34" H
Materials: Sustainably sourced hardwood
Ergonomic design for exceptional comfort
Foldable for easy storage and transportation
Weather-resistant and durable
Available in teak, mahogany, and cedar finishes
Order Your Upright Adirondack Chair Today
Don't miss the opportunity to own the Upright Adirondack Chair from Fork + Rose. Enhance your outdoor living space and indulge in the ultimate relaxation. Browse our selection and order yours today.
© 2021 Fork + Rose. All rights reserved.