Caresse White Bathrobe by Le Jacquard Français
Jan 24, 2018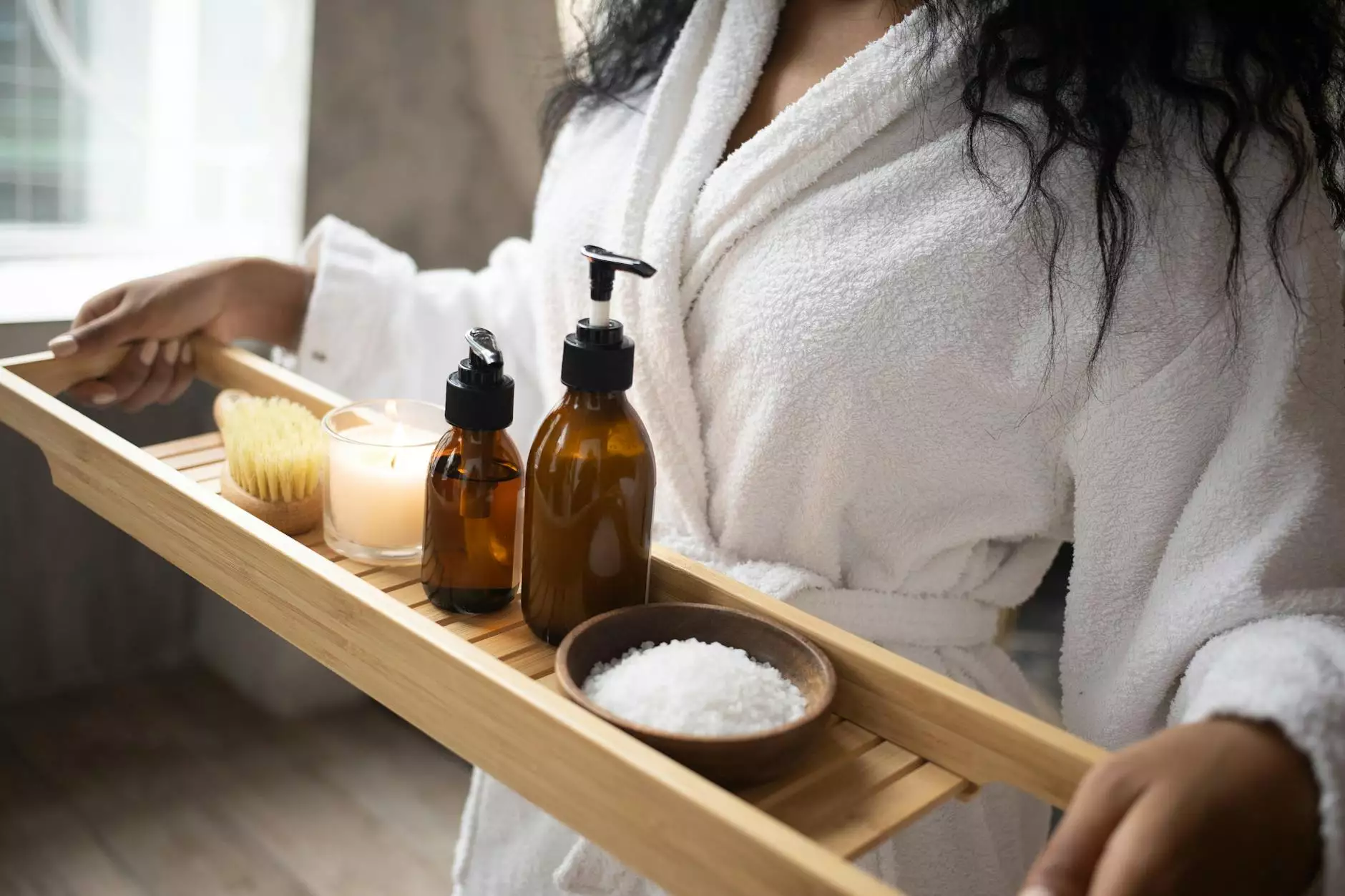 Welcome to Fork + Rose, your destination for exquisite home essentials. We take pride in offering you the finest products, and our Caresse White Bathrobe by Le Jacquard Français is no exception. This bathrobe is the perfect combination of style and comfort, making it a must-have addition to your everyday routine.
Luxurious Materials
Crafted with utmost care and attention to detail, the Caresse White Bathrobe features the finest materials that will envelop you in pure luxury. The soft and plush fabric provides a delicate touch against your skin, making your post-shower or lounging experience truly delightful.
Not only is the bathrobe made from high-quality cotton, but it also includes a fringe hand towel for added convenience. This intricate detail adds a touch of elegance and functionality to the overall design.
Elegance and Style
Le Jacquard Français is renowned for its exquisite designs, and the Caresse White Bathrobe lives up to the brand's reputation. The bathrobe showcases a timeless and sophisticated pattern that elevates its overall aesthetic appeal.
Whether you're getting ready for a special occasion or simply want to feel luxurious every day, this bathrobe is the perfect choice. Its pristine white color exudes elegance and sophistication, making you feel like a true connoisseur of refined living.
Unparalleled Comfort
Comfort is at the forefront of the Caresse White Bathrobe's design. The cotton material is not only soft but also highly absorbent, allowing you to dry off quickly and enjoy ultimate comfort after a relaxing bath or shower.
The bathrobe's loose and adjustable fit ensures unrestricted movement, allowing you to lounge around or complete tasks with ease. It features a waist tie that allows you to customize the fit according to your preference, ensuring maximum comfort.
Your Everyday Essential
The Caresse White Bathrobe is not only a luxurious indulgence but also a practical necessity. Its versatility makes it suitable for various occasions, whether you're unwinding at home or pampering yourself at a spa.
With the included fringe hand towel, you'll always have a convenient and stylish way to dry your hands or face. The bathrobe's absorbent fabric ensures that you'll have a clean and dry towel whenever you need it, adding to the overall functionality of this exceptional product.
Why Choose Fork + Rose?
At Fork + Rose, we understand the importance of offering products that enrich your lifestyle. With our Caresse White Bathrobe by Le Jacquard Français, you can experience the true meaning of luxury and comfort every day.
We are passionate about providing our customers with items that combine style, functionality, and exquisite craftsmanship. Our commitment to exceptional quality ensures that you receive products that enhance your everyday routine and create a sense of indulgence.
Choose Fork + Rose for all your home essentials, and elevate your living space with our carefully curated collection of premium products.
Discover Pure Luxury
Indulge in the opulence of the Caresse White Bathrobe by Le Jacquard Français. Shop now to experience the perfect blend of elegance, comfort, and functionality. Elevate your self-care routine and embrace a lifestyle of luxury with Fork + Rose.
Fork + Rose Homepage
All Products
Contact Us