Alashan Cashmere Throw Blankets
May 2, 2020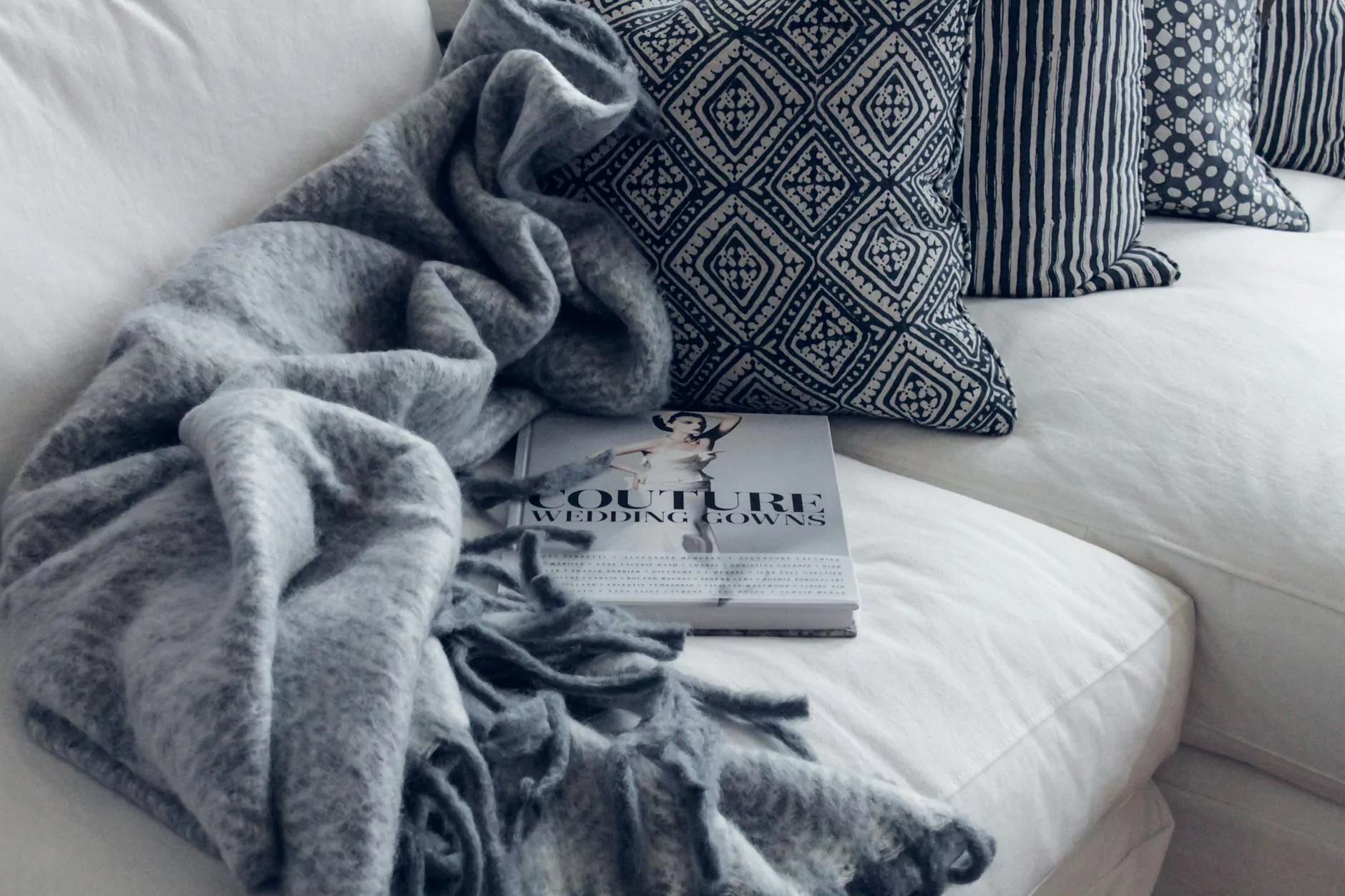 Experience Luxury with Alashan Cashmere Throw Blankets
Indulge in the ultimate luxury with our Alashan Cashmere Throw Blankets. At Fork + Rose, we believe that every home deserves the touch of elegance and comfort provided by these exquisite accessories.
Elevate Your Home Decor
Add a touch of sophistication and warmth to your living spaces with our collection of Alashan Cashmere Throw Blankets. Crafted with the finest cashmere, these throws are meticulously designed to elevate your home decor.
Unmatched Quality
Our Alashan Cashmere Throw Blankets are made from premium cashmere fibers, ensuring unparalleled softness and durability. Each blanket undergoes strict quality control to deliver an exceptional product that will stand the test of time.
Exquisite Designs
Explore our wide range of designs, each carefully curated to cater to different styles and preferences. From classic patterns to contemporary motifs, our Alashan Cashmere Throw Blankets will effortlessly blend into any interior design aesthetic.
Fringe Hand Towel
Enhance your bathroom decor with our fringe hand towels. Made from the same luxurious cashmere fibers as our throw blankets, these hand towels are not only functional but also add a touch of sophistication to your bathroom.
Why Choose Alashan Cashmere Throw Blankets from Fork + Rose?
When it comes to luxury and quality, there are several reasons why Fork + Rose stands out:
Expert Craftsmanship
Our Alashan Cashmere Throw Blankets are handcrafted by skilled artisans who take immense pride in their work. Their attention to detail and commitment to excellence ensure that every blanket meets the highest standards of craftsmanship.
Authentic Cashmere
At Fork + Rose, we source our cashmere fibers from the renowned Alashan region, known for producing some of the world's finest cashmere. This ensures that our blankets are made from the most authentic and luxurious materials available.
Luxurious Comfort
Wrap yourself in the unmatched comfort and softness of our Alashan Cashmere Throw Blankets. The natural insulating properties of cashmere will keep you warm and cozy during chilly evenings, making it the perfect accessory for lounging or snuggling up with a book.
Ethical and Sustainable
At Fork + Rose, we prioritize ethical and sustainable practices. Our Alashan Cashmere Throw Blankets are made using environmentally friendly processes and responsible sourcing, ensuring that you can enjoy luxury with a clear conscience.
Transform Your Home with Alashan Cashmere
Investing in our Alashan Cashmere Throw Blankets is more than just purchasing a blanket; it's an opportunity to transform your home into a haven of elegance and comfort. Whether you drape it over a sofa, use it as a decorative accent on a bed, or simply wrap yourself in its warmth, our blankets will add that extra touch of luxury to any space.
Shop the Alashan Cashmere Collection at Fork + Rose
Visit Fork + Rose's website today to explore our exquisite collection of Alashan Cashmere Throw Blankets and fringe hand towels. Experience the luxury, comfort, and beauty that our accessories bring to your home. Transform your living spaces and indulge in the finest cashmere with Fork + Rose.