White Waffle Weave Matouk Robe
Feb 28, 2020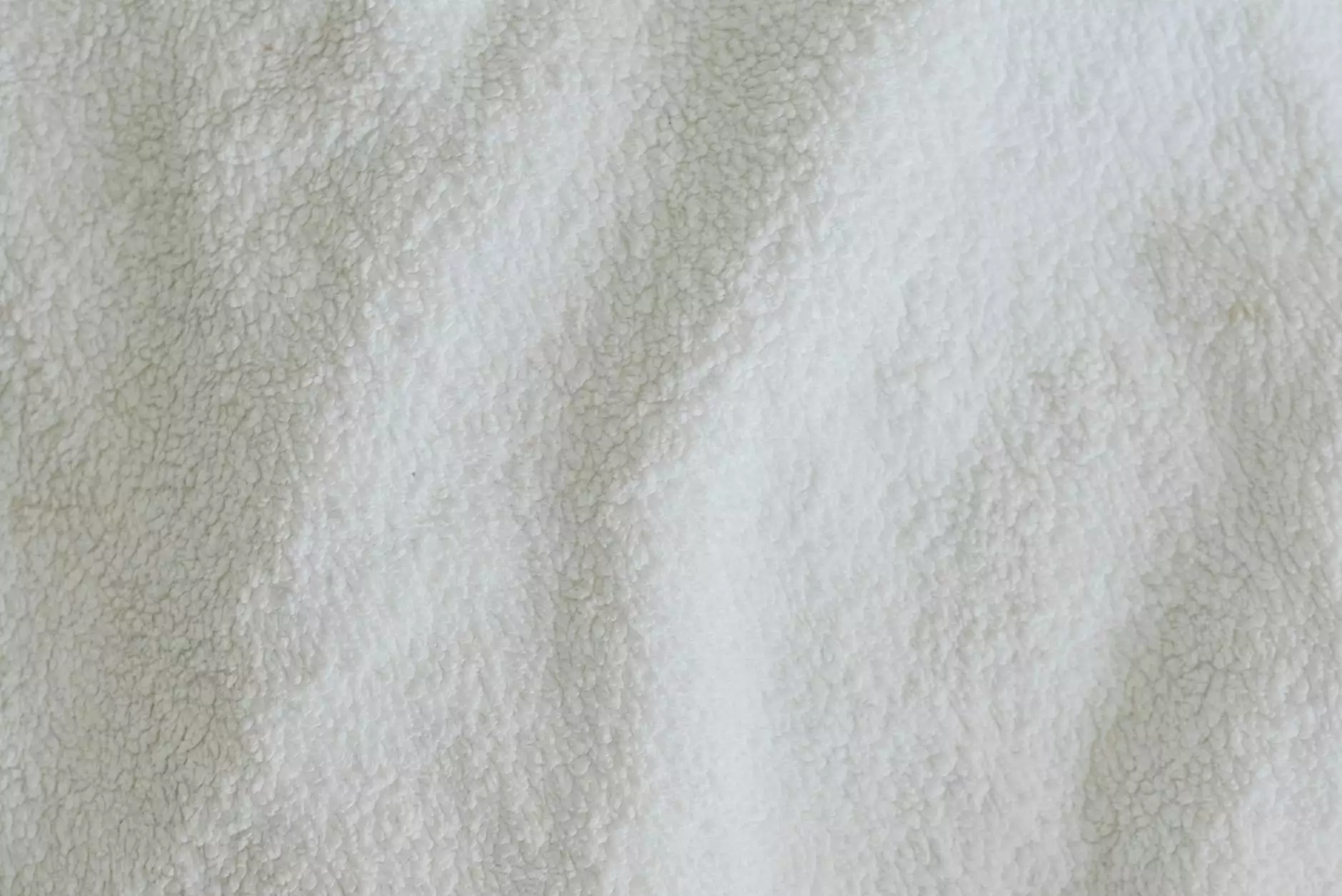 At Fork + Rose, we are proud to present our exquisite collection of bath robes, and one of our most sought-after products is the White Waffle Weave Matouk Robe. Crafted with precision and unparalleled attention to detail, this robe encapsulates luxury and elegance.
Indulge in Luxury and Comfort
Is there anything more satisfying than slipping into a plush, comfortable robe after a long, refreshing shower or a relaxing bath? We don't think so. That's why we have created the White Waffle Weave Matouk Robe with the utmost care and dedication to deliver both luxury and comfort to your daily routine.
Made from the finest quality waffle weave fabric, this robe is designed to provide a cozy and indulgent experience. The intricate waffle texture not only adds a touch of elegance but also enhances the absorbency, making it perfect for drying off after a soothing soak in the tub.
With its lightweight and breathable fabric, our White Waffle Weave Matouk Robe is perfect for year-round use, keeping you cool during warmer months and providing warmth during colder seasons. It's the perfect companion for lazy mornings, spa days, or simply unwinding after a hectic day.
Unmatched Quality and Craftsmanship
When it comes to luxury bath essentials, nothing surpasses the exceptional craftsmanship and attention to detail that Matouk is renowned for. The White Waffle Weave Matouk Robe is a testament to their commitment to producing the highest quality products.
Each robe is skillfully crafted using the finest Egyptian cotton, known for its softness and durability. The fabric is expertly woven to create the iconic waffle pattern that is both visually appealing and functional. The tight weaving ensures longevity, ensuring the robe will remain a staple in your self-care routine for years to come.
The Matouk name is synonymous with elegance and luxury, and this robe lives up to their esteemed reputation. The attention to detail is evident in every aspect, from the perfectly aligned seams to the meticulously crafted edges. You deserve only the best, and the White Waffle Weave Matouk Robe delivers on that promise.
Style Meets Sophistication
The White Waffle Weave Matouk Robe is not only indulgent in comfort and quality but also in style. Its classic design exudes sophistication, making it a timeless addition to your wardrobe.
Featuring a flattering silhouette with a relaxed fit, this robe offers a look that is both effortlessly chic and comfortable. The clean lines and minimalist design create a versatile piece that can be styled for any occasion, whether it's a lazy Sunday morning at home or a luxurious weekend getaway.
The robe is thoughtfully designed with practicality in mind, featuring deep pockets to keep your essentials close at hand. The easy-to-use belt closure allows for a customized fit, ensuring a secure and comfortable wear every time.
Elevate Your Self-Care Routine
Investing in high-quality bath essentials is an investment in your well-being. The White Waffle Weave Matouk Robe not only elevates your self-care routine but also promotes a sense of relaxation and rejuvenation.
Wrap yourself in the soft and luxurious embrace of this robe, and let the stresses of the day melt away. Whether you're pampering yourself or surprising a loved one with a thoughtful gift, the White Waffle Weave Matouk Robe is the epitome of indulgence.
Experience the unmatched comfort, exceptional craftsmanship, and timeless style of the White Waffle Weave Matouk Robe. Shop now at Fork + Rose and elevate your bath experience to new heights.