Eureka Club Chair | Outdoor Patio Furniture
Mar 22, 2018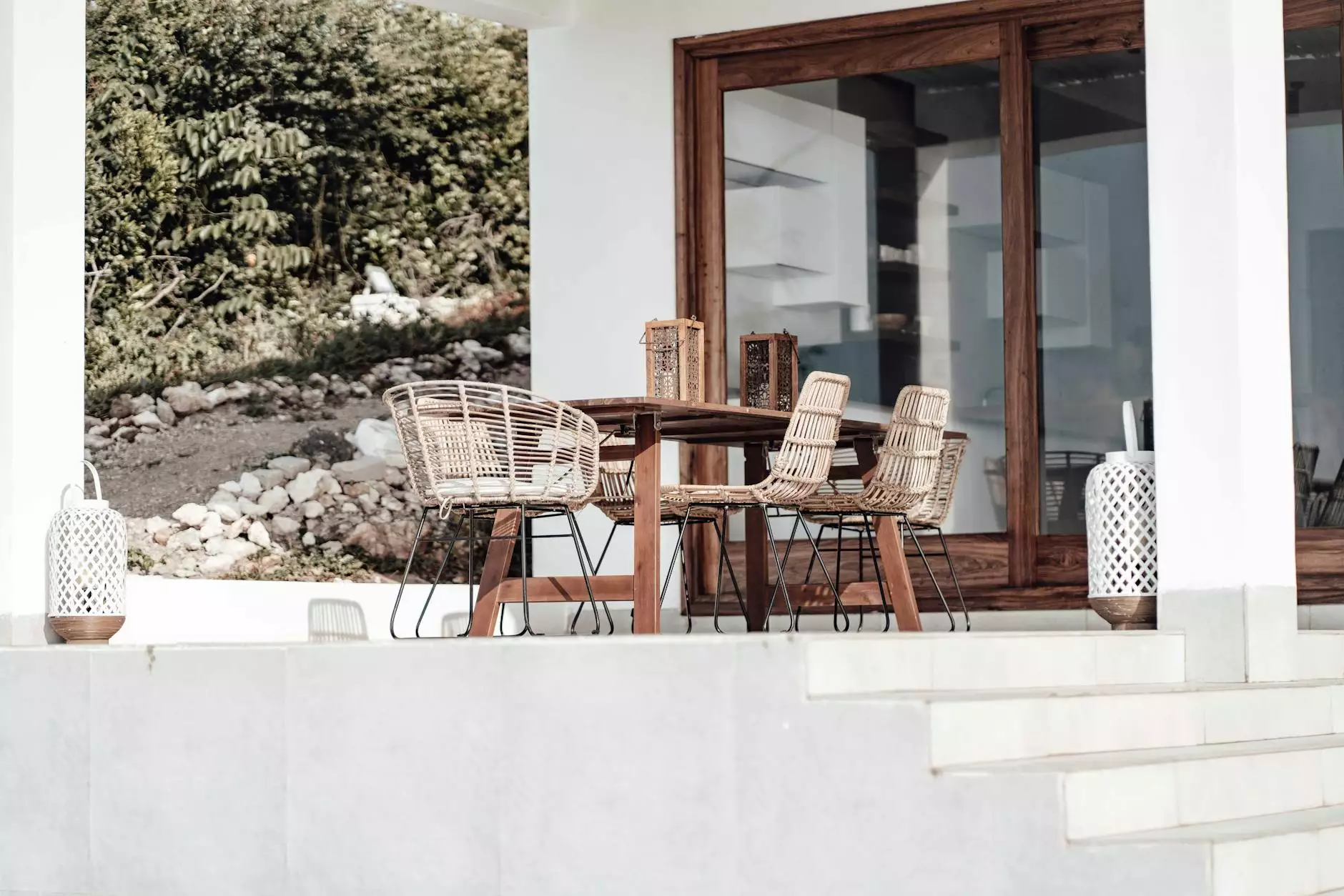 Introduction to the Eureka Club Chair
Welcome to Fork + Rose, your destination for high-quality outdoor patio furniture. We are proud to present the Eureka Club Chair - a versatile and stylish addition to any outdoor space. With its modern design, exceptional comfort, and durable construction, the Eureka Club Chair is the perfect choice for those seeking both functionality and aesthetics.
Unparalleled Comfort and Style
When it comes to outdoor seating, comfort is key. The Eureka Club Chair offers the ultimate relaxation experience with its plush cushions and ergonomic design. Sink into the chair's high-density foam cushions, wrapped in a luxurious and weather-resistant fabric, and let all your stress melt away. The chair's wide armrests provide ample space to rest your arms or place your favorite beverage, adding to the overall convenience and comfort.
Premium Quality Materials
At Fork + Rose, we prioritize the use of top-notch materials to ensure the longevity and durability of our products. The Eureka Club Chair is no exception. Constructed with a sturdy yet lightweight aluminum frame, this chair is built to withstand the elements and resist corrosion. The frame is carefully powder-coated to enhance its durability and offer a sleek finish. The cushions are made from high-grade materials that are fade-resistant and easy to clean, ensuring your club chair maintains its pristine appearance for years to come.
Versatile Design for Any Outdoor Space
The Eureka Club Chair features a versatile design that seamlessly blends with any outdoor setting. Whether you have a spacious patio, a cozy balcony, or a sunlit garden, this chair will elevate the ambiance of your outdoor space. Its timeless and contemporary look complements various design styles, from modern and minimalistic to rustic and traditional. With the Eureka Club Chair, you can easily create an inviting and comfortable seating area where you can relax, entertain, and enjoy the great outdoors.
Sustainability and Eco-Friendly Practices
At Fork + Rose, we are committed to sustainable practices and minimizing our environmental impact. The Eureka Club Chair is crafted with sustainability in mind. The aluminum frame is recyclable, reducing waste and promoting a circular economy. We also ensure responsible sourcing of materials, working with suppliers who share our commitment to environmental stewardship. By choosing the Eureka Club Chair, you are not only investing in a high-quality outdoor furniture piece but also supporting sustainable and ethical practices.
Shop the Eureka Club Chair Today
Transform your outdoor space into a haven of comfort and style with the Eureka Club Chair from Fork + Rose. Designed with your relaxation in mind, this chair combines exceptional quality, comfort, and aesthetics. Explore our collection of outdoor patio furniture and discover the perfect pieces to complete your outdoor oasis. Shop the Eureka Club Chair today and experience the perfect blend of form and function.