Washed Linen Napkins
Jan 21, 2019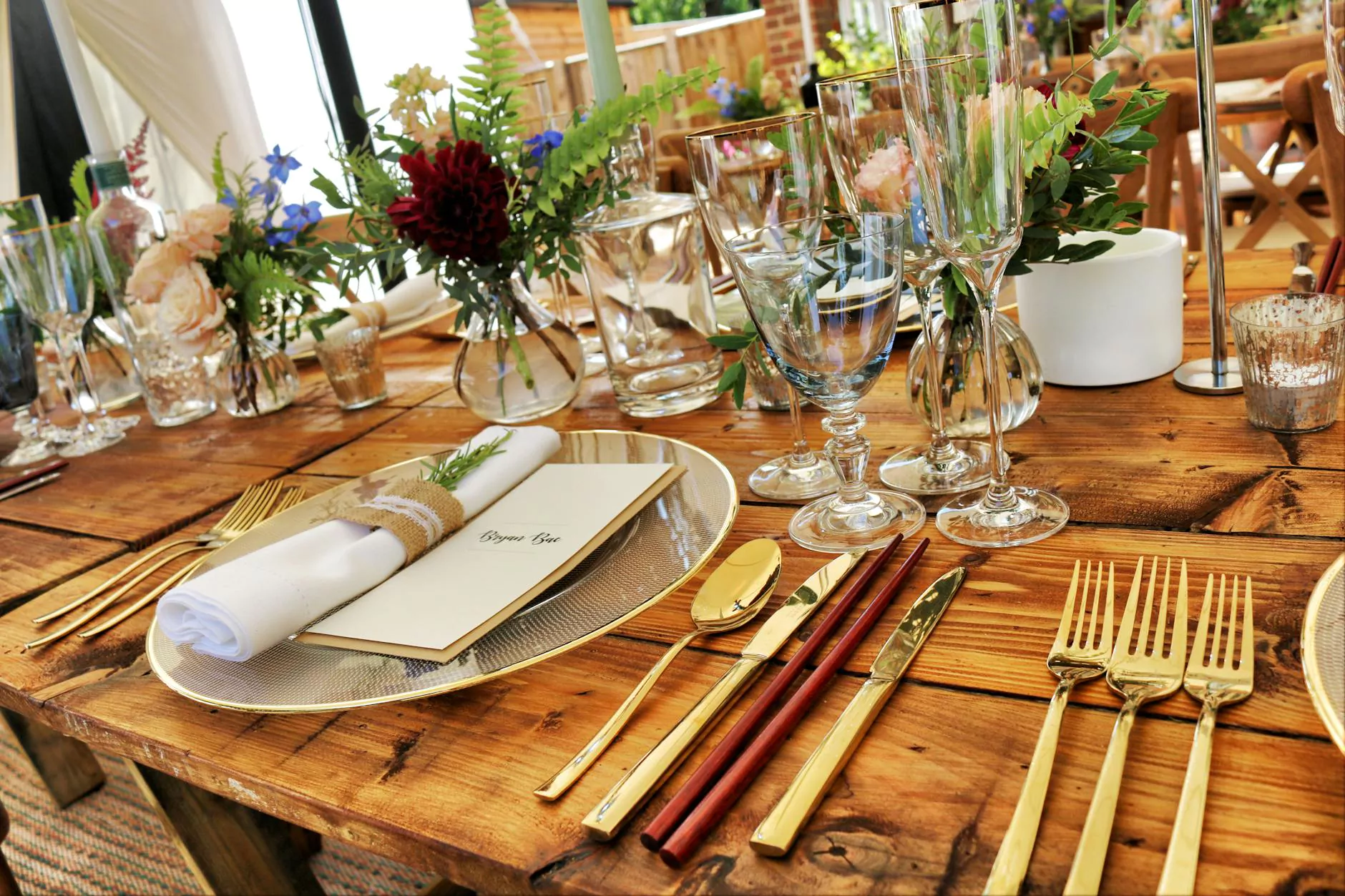 Elevate your Dining Experience with Fork + Rose
Welcome to Fork + Rose, where we bring you a curated selection of sophisticated and elegant table linens. Our collection of washed linen napkins is designed to enhance your dining experience and add a touch of luxury to your table setting. Made from the highest quality linen fabric, our napkins combine durability with timeless beauty.
Uncompromising Quality
At Fork + Rose, we never compromise on quality. Each of our washed linen napkins is crafted with meticulous attention to detail, ensuring a product that is both exquisite and long-lasting. The softness and texture of our linen fabric will impress even the most discerning customers, while the durability ensures that our napkins will withstand countless dinners and gatherings.
Affordable Luxury
We believe that elegance should be accessible to all. Our washed linen napkins offer a touch of luxury at an affordable price. Whether you are hosting a formal dinner party, a casual gathering, or simply want to elevate your everyday meals, our napkins are the perfect choice. With a range of colors and designs, you can find the napkins that perfectly complement your style and table decor.
Endless Versatility
Our washed linen napkins are not restricted to formal occasions. They are versatile enough to be used in various settings, from elegant dinners to casual brunches. The natural texture of the linen adds a rustic charm, while the crisp finish lends a sense of sophistication. Whether you are hosting a wedding, celebrating a special occasion, or enjoying a meal with family and friends, our napkins will create a memorable table setting.
Express Your Style
With our diverse range of colors and designs, you can find the perfect washed linen napkins to complement your personal style and aesthetic. Add a pop of color with our vibrant options or opt for classic whites and neutrals for a timeless look. Our napkins are available in various sizes, allowing you to mix and match them to create visually stunning tablescapes.
Care Instructions
Maintaining the beauty of our washed linen napkins is simple. Machine wash them in cold water with a gentle detergent and tumble dry on low. The more you wash and use them, the softer and more supple they become while retaining their color and shape.
Shop Now and Elevate Your Table Setting
Discover the beauty of washed linen napkins at Fork + Rose. Transform your ordinary table into a stunning focal point with our high-quality linens. Whether you are hosting an intimate dinner or a grand celebration, our napkins will elevate your table setting and leave a lasting impression on your guests. Shop now and experience the perfect blend of luxury and functionality with Fork + Rose.
Keywords: washed linen napkins, linen fabric, dining experience, table setting, luxury linens, rustic charm, elegant dinners, versatile, affordable luxury, care instructions