Luxury Shower Curtains in Sarasota
Jul 14, 2022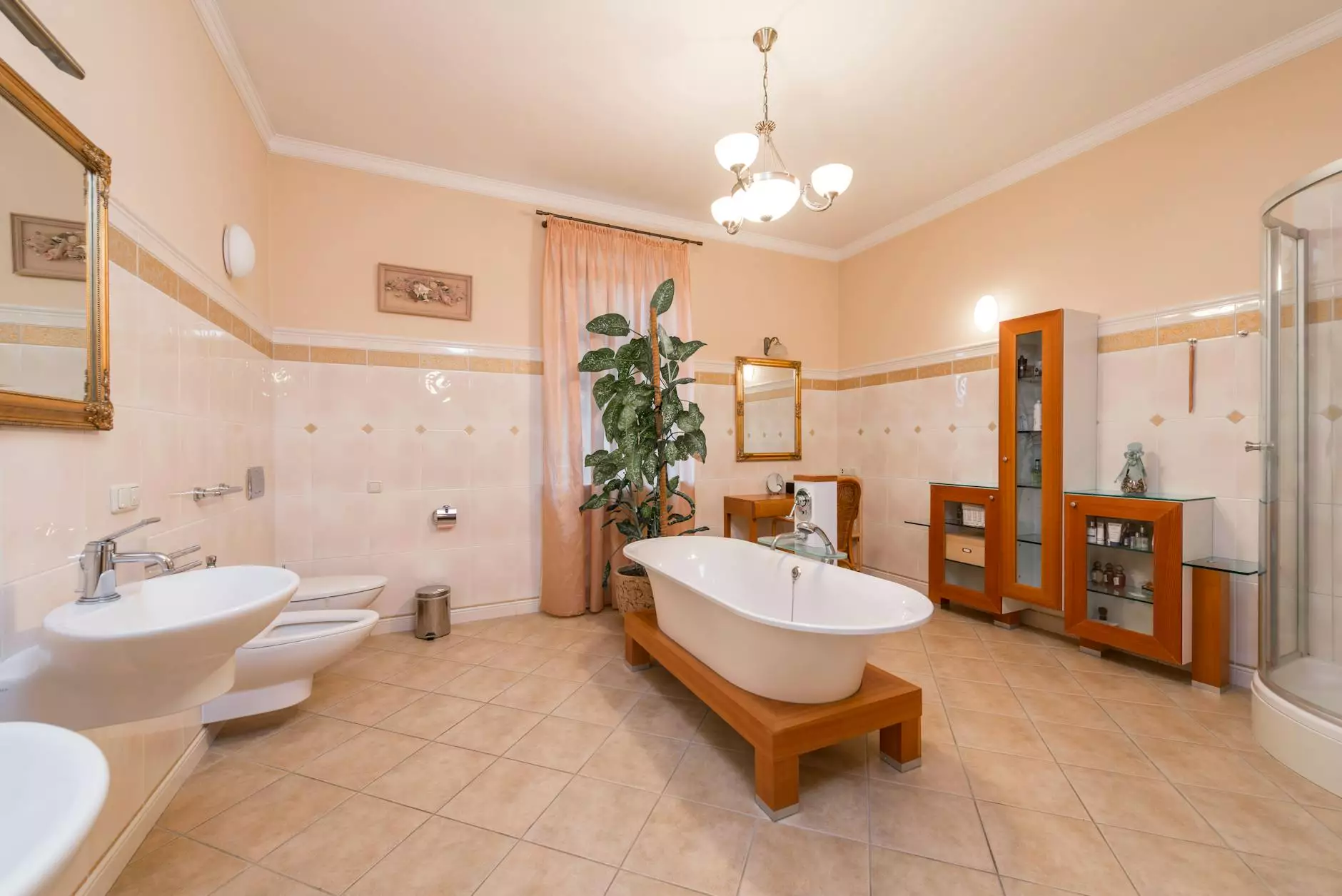 Create a Stunning Bathroom Space with Fork + Rose
Welcome to Fork + Rose, the ultimate destination for luxury shower curtains in Sarasota. Elevate your bathroom decor with our exquisite collection of designer shower curtains and accessories. We understand that your bathroom should be a reflection of your personal style, and we are here to help you achieve that perfect blend of luxury and sophistication.
Exquisite Designs for Every Style
At Fork + Rose, we believe that every detail matters. Our shower curtains are crafted with the utmost care and attention to detail, ensuring that each piece is a work of art. From classic patterns and timeless elegance to bold prints and modern designs, we have a shower curtain to suit every style and taste.
Unparalleled Quality
When it comes to luxury shower curtains, quality is non-negotiable. Our curtains are made from the finest materials, ensuring durability and longevity. Whether it's our premium fabrics, intricate patterns, or attention to stitching, every element is designed to exceed your expectations.
Fringe Hand Towels - The Perfect Accent
In addition to our luxury shower curtains, we also offer a range of fringe hand towels to complement your bathroom decor. These hand towels are not just functional but also add a touch of elegance to your space. Made with the same commitment to quality as our shower curtains, our fringe hand towels are the perfect accent to complete your bathroom ensemble.
Transform Your Bathroom with Fork + Rose
With Fork + Rose, creating a stunning bathroom space has never been easier. Our curated collection of luxury shower curtains and fringe hand towels allows you to transform your bathroom into a sanctuary of style and relaxation. Whether you prefer a modern aesthetic or a more traditional look, we have the perfect pieces to bring your vision to life.
Unmatched Customer Satisfaction
Customer satisfaction is at the core of everything we do. We strive to provide a seamless shopping experience and aim to exceed your expectations in every way. From the moment you browse our website to the day your carefully packaged order arrives, we are committed to ensuring your satisfaction. Our dedicated customer support team is always available to assist you with any questions or concerns you may have.
Shop Luxury Shower Curtains in Sarasota at Fork + Rose
When it comes to luxury shower curtains in Sarasota, Fork + Rose stands out as the premier destination. Explore our collection today and discover the perfect shower curtain to enhance your bathroom decor. With our commitment to quality, unmatched selection, and exceptional customer service, we are confident that you will find the perfect pieces to create the bathroom of your dreams.