Experience Luxury with Fork + Rose's Shower Curtains
Aug 12, 2021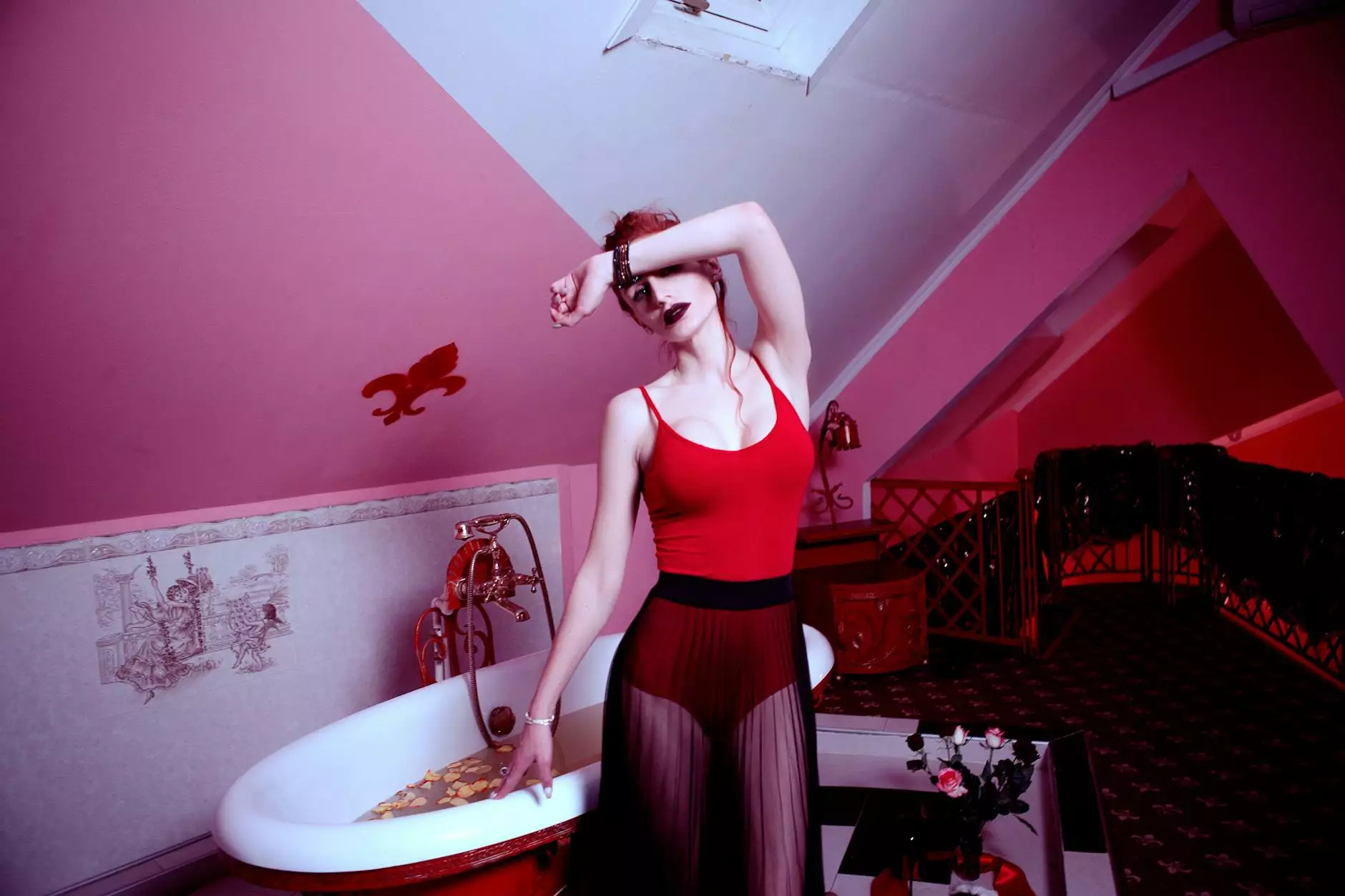 Welcome to Fork + Rose, your ultimate destination for exquisite and sophisticated home decor. We take immense pleasure in presenting our premium collection of shower curtains that combine beauty, functionality, and style. Drape your bathroom in elegance with our carefully curated assortment of shower curtains, designed to enhance your space and elevate your bathing experience.
Unmatched Quality and Design
At Fork + Rose, we understand that every element of your home deserves the utmost attention to detail. Our shower curtains are meticulously crafted using premium materials, ensuring durability, longevity, and easy maintenance. With a wide range of designs, patterns, and textures, we offer something to suit every aesthetic preference.
From timeless classics to bold contemporary prints, our shower curtains are thoughtfully designed to create a focal point in your bathroom. Each curtain is crafted with precision, paying attention to every stitch, ensuring that the final product exceeds your expectations. Our commitment to quality is unwavering, and we guarantee that our shower curtains will transform your bathroom into a sanctuary of serenity.
Elevate Your Bathroom Decor
Your bathroom should be a reflection of your personal style and taste. Our shower curtains provide the perfect opportunity to infuse your space with elegance, charm, and character. Whether you prefer a minimalist aesthetic or a burst of vibrant colors, we have the perfect shower curtain to complement your decor.
Choose from our diverse range of options, including captivating floral prints, modern geometric patterns, or soothing nature-inspired designs. Each curtain is carefully selected to offer a unique and distinctive touch, ensuring that your bathroom stands out from the rest.
Functionality Meets Style
At Fork + Rose, we believe that functionality should never be compromised for style. Our shower curtains are designed to effortlessly blend practicality with aesthetic appeal. With features such as water-resistant materials, easy installation, and the ability to withstand daily use, our curtains are both beautiful and functional.
Our commitment to excellence extends beyond design and materials. We understand the importance of convenience in your daily routine, which is why our shower curtains are easy to clean and maintain. Simply toss them in the washing machine for a quick refresh, ensuring that your bathroom always looks pristine.
Creating Your Personal Oasis
Your bathroom should be a sanctuary – a place where you can unwind, relax, and rejuvenate. With Fork + Rose's shower curtains, you can transform your bathroom into a personal oasis, tailored to your unique taste and style.
Immerse yourself in a shower curtain that speaks to your soul. Indulge in the soft touch of luxurious fabrics, the enticing allure of captivating patterns, and the soothing colors that evoke a sense of tranquility. Let our shower curtains be the anchor that ties together your bathroom, allowing you to experience the ultimate in comfort and visual delight.
Handpicked selection of premium shower curtains
Uncompromising quality and attention to detail
Diverse range of designs to suit every style
Functional features for practicality and ease of use
Create your own personal oasis in your bathroom
Choose Elegance with Fork + Rose
When it comes to shower curtains, settle for nothing less than perfection. Fork + Rose's collection offers you the opportunity to elevate your bathroom decor, leaving a lasting impression on anyone who enters.
Experience a new level of luxury and sophistication with our exquisite shower curtains. Explore our collection today and discover the perfect curtain to transform your bathroom into an oasis of beauty and serenity.