Mode Living Tablecloths - Enhance Your Dining Experience with Elegance and Style
Dec 13, 2022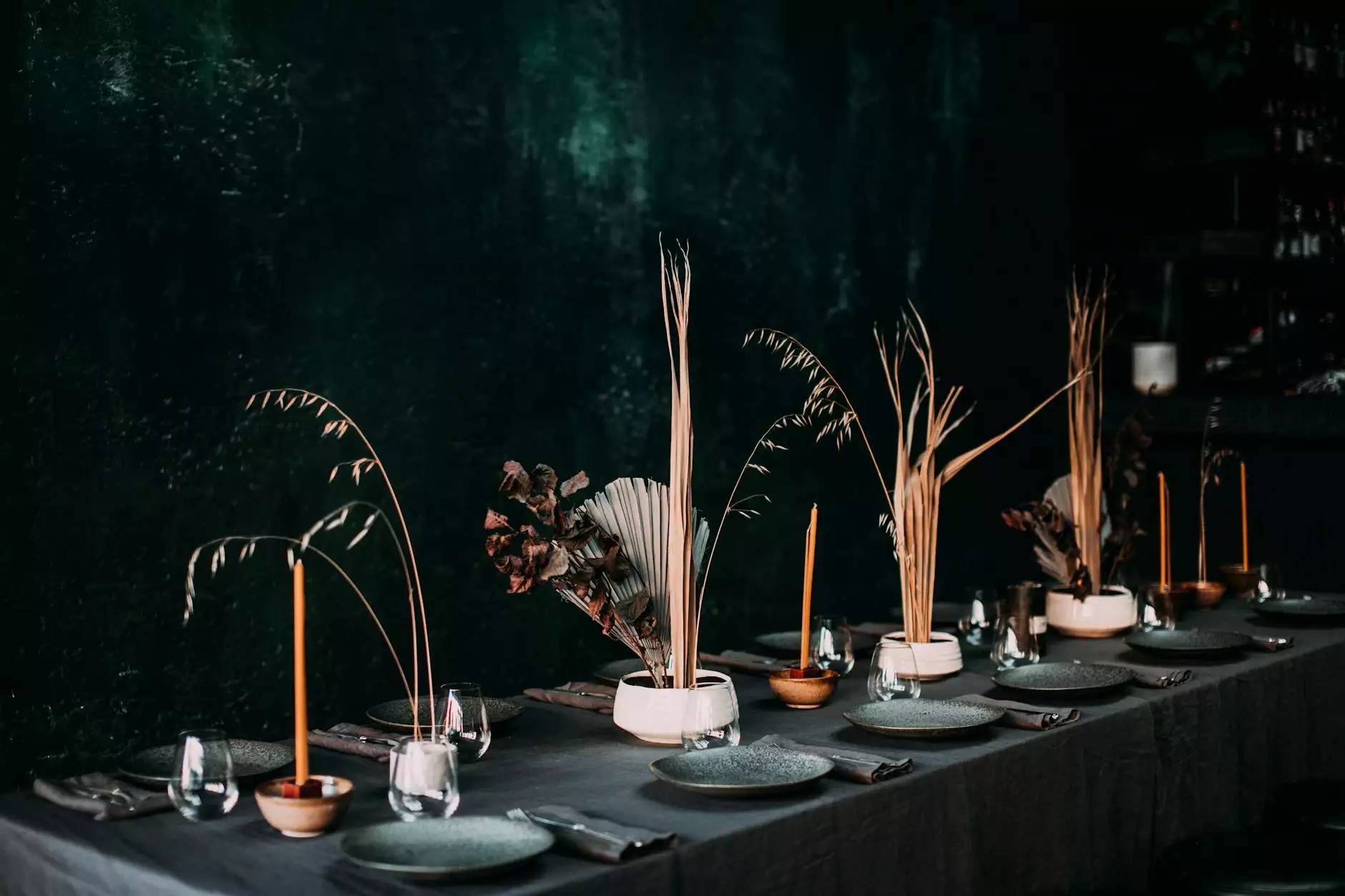 Welcome to Fork + Rose, your destination for luxurious home decor and exquisite tableware. Discover our stunning collection of Mode Living tablecloths, designed to transform any dining setting into a masterpiece. From intimate gatherings to grand celebrations, our tablecloths are meticulously crafted to elevate your dining experience.
Unparalleled Quality and Craftsmanship
At Fork + Rose, we believe in offering only the best to our discerning customers. Our Mode Living tablecloths are a true testament to our commitment to superior quality and exquisite craftsmanship. Each tablecloth is meticulously woven using the finest fabrics, ensuring durability, longevity, and an unparalleled luxurious touch. Our attention to detail sets us apart, making our tablecloths a must-have addition to any stylish home.
Elevate Your Table Setting
A well-dressed table sets the stage for unforgettable dining experiences. With our Mode Living tablecloths, you can effortlessly create a stunning table setting that reflects your personal style. Whether you prefer classic elegance or contemporary sophistication, our collection offers a range of designs and colors to suit every taste.
Timeless Elegance
Indulge in the timeless elegance of our Mode Living tablecloths. Crafted with attention to every detail, each design exudes an air of sophistication that is sure to impress your guests. From intricate patterns to subtle textures, our tablecloths bring a touch of refinement to any occasion.
Unleash Your Creativity
With our diverse range of styles and sizes, you have the freedom to unleash your creativity and create unforgettable tablescapes. Whether you're hosting a formal dinner party or a casual brunch, our tablecloths provide the perfect backdrop for showcasing your culinary creations. Let your imagination run wild as you mix and match our tablecloth designs, complementing them with your favorite dinnerware and centerpieces.
Fringe Hand Towels - The Perfect Finishing Touch
Complete your table setting with our exquisite fringe hand towels. These small yet significant additions bring an extra touch of luxury and functionality to your dining experience. Our fringe hand towels are crafted from premium materials, offering exceptional absorbency and softness. Whether used for elegant presentation or for practical purposes, they effortlessly blend style and functionality.
Uncompromising Quality
Our fringe hand towels, like our tablecloths, are crafted with uncompromising quality. Each towel is designed to withstand repeated use while maintaining its exceptional softness and absorbency. No detail is overlooked when it comes to ensuring the utmost satisfaction of our customers.
Versatile and Stylish
Not limited to table settings, our fringe hand towels are versatile companions that can enhance your bathroom decor or serve as elegant hostess gifts. Their delicate fringe detailing adds a touch of sophistication to any space, elevating it to new heights of luxury.
Experience the Luxury of Fork + Rose
Let Fork + Rose become your go-to destination for all things luxurious and elegant. With our Mode Living tablecloths and fringe hand towels, you can transform your home into a haven of style and refinement. Explore our collection today and indulge in the art of living beautifully.
Shop Now
Mode Living Tablecloths
Fringe Hand Towels