Sferra Bath Rugs - Luxury Fringe Hand Towels
Apr 17, 2020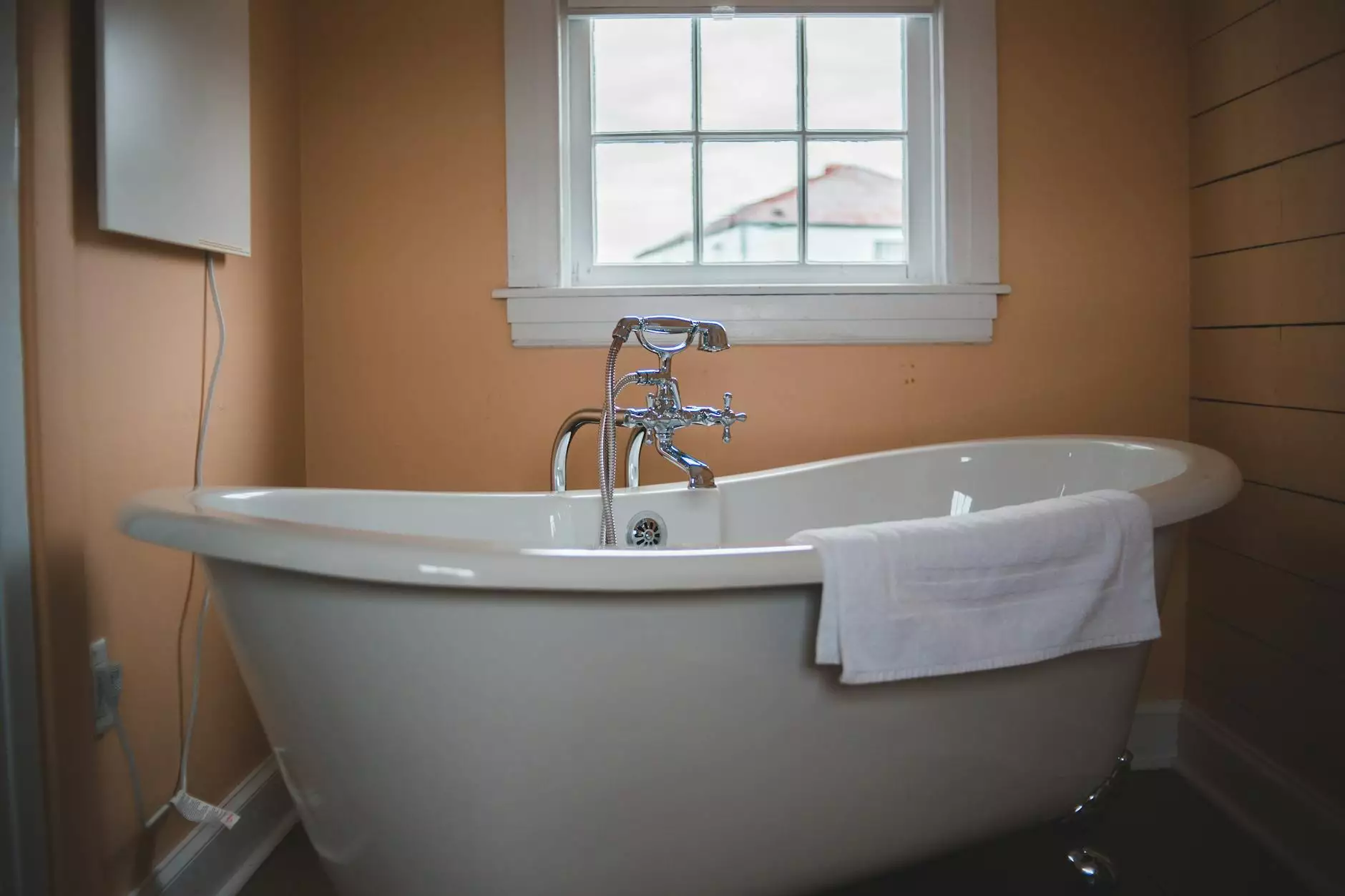 Bring Luxury and Style to Your Bathroom with Sferra Bath Rugs
At Fork + Rose, we are proud to present our exclusive collection of Sferra bath rugs. Designed to elevate your bathing experience and add a touch of elegance to your bathroom, these bath rugs are crafted with impeccable quality and attention to detail.
Discover the Perfect Accent for Your Bath
Our Sferra bath rugs are available in a variety of styles and designs to suit any taste and bathroom decor. Whether you prefer a classic, timeless look or a contemporary, modern vibe, our collection has something for everyone.
Unmatched Quality and Comfort
When it comes to luxury bath rugs, Sferra is a name that stands above the rest. The brand is renowned for its commitment to using only the finest materials and employing skilled artisans to create each piece. The result is a range of bath rugs that offer unparalleled softness, absorbency, and durability.
Indulge in the Finest Fringe Hand Towels
In addition to our bath rugs, we also offer a selection of luxurious fringe hand towels from Sferra. These hand towels are designed to complement the bath rugs perfectly and provide a cohesive look in your bathroom. With their delicate fringed edges and plush feel, they add a touch of sophistication to your hand-drying experience.
Elevate Your Bathroom Decor
Whether you're refreshing your bathroom or starting from scratch, investing in high-quality bath rugs and hand towels can make a significant difference in the overall aesthetic appeal. With Sferra bath rugs and fringe hand towels, you can effortlessly transform your space into a luxurious sanctuary.
Transform Your Bathing Experience
Imagine stepping out of the shower onto a sumptuous bath rug that feels like a cloud beneath your feet. Our Sferra bath rugs offer exceptional comfort and absorbency, ensuring you can dry off comfortably while adding a touch of opulence to your daily routine.
Choose Quality, Choose Sferra
When it comes to your bathroom, settling for anything less than the best is simply not an option. Sferra bath rugs and fringe hand towels represent the epitome of luxury and craftsmanship. With their impeccable design and unmatched quality, these products are designed to delight even the most discerning customers.
Upgrade Your Bathroom with Fork + Rose
At Fork + Rose, we understand the importance of a well-appointed bathroom. As a trusted provider of luxury bath products, we are committed to helping you create a space that exudes style and sophistication. Our Sferra bath rugs and fringe hand towels are carefully curated to ensure the highest standards of quality and design.
Experience the Difference
Why settle for ordinary bath rugs and hand towels when you can indulge in the exceptional? Upgrade your bathroom experience with Sferra bath rugs and fringe hand towels from Fork + Rose. Browse our collection today and discover the perfect accents for your bath.
Customer Satisfaction Guaranteed
When you shop with Fork + Rose, your satisfaction is our top priority. From the moment you place your order to the delivery of your Sferra bath rugs and fringe hand towels, we strive to provide an exceptional customer experience. Should you have any questions or concerns, our friendly and knowledgeable team is here to assist you every step of the way.
Shop Sferra Bath Rugs and Fringe Hand Towels Today
Upgrade your bathroom with luxury, style, and comfort. Explore our exquisite collection of Sferra bath rugs and fringe hand towels at Fork + Rose. With their superior quality and timeless designs, these products are sure to enhance your bathing experience and leave a lasting impression on anyone who enters your bathroom.