GLASSWARE Collection at Fork + Rose
Sep 21, 2018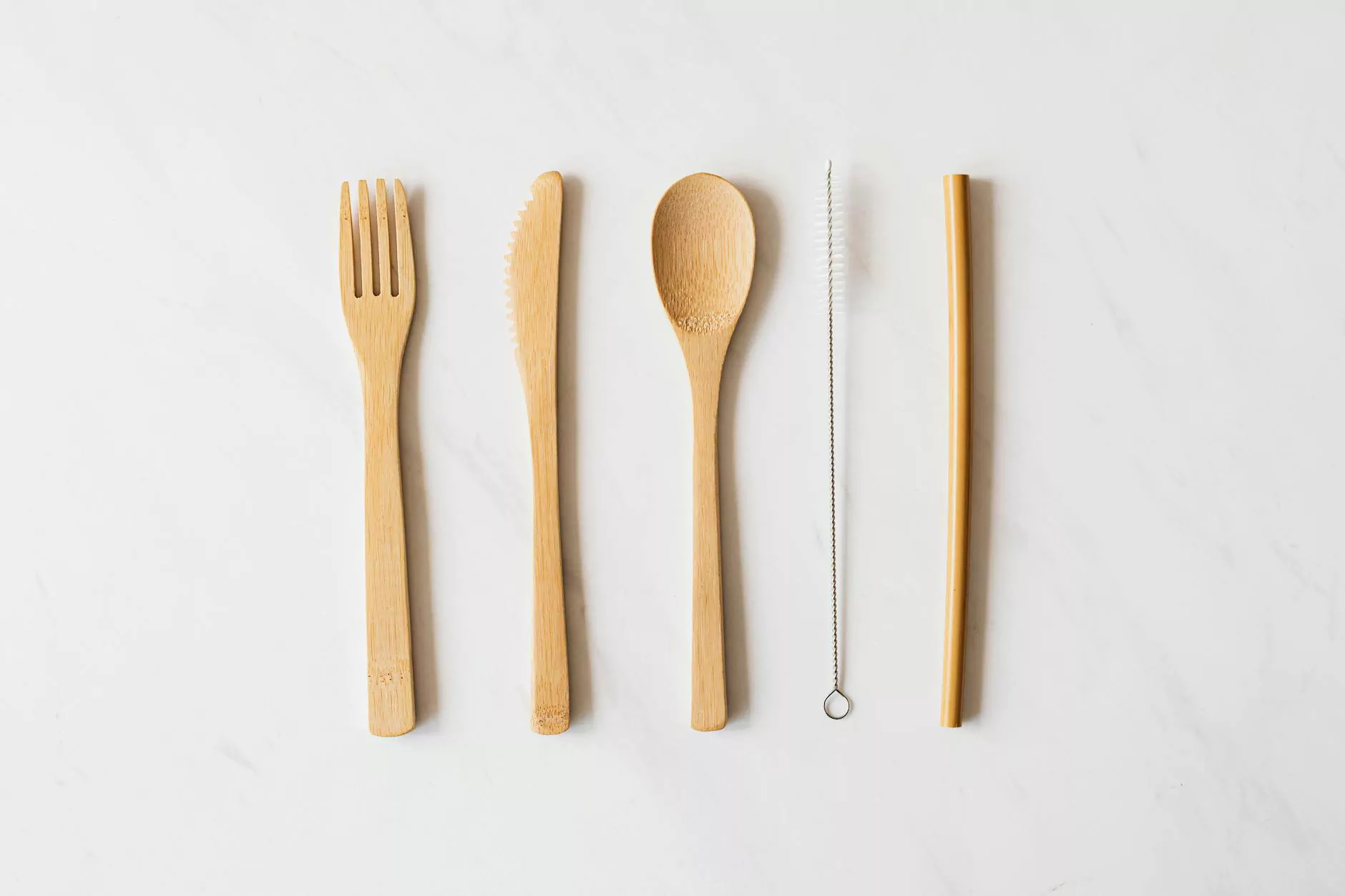 Welcome to Fork + Rose, your ultimate destination for premium glassware. We take immense pride in offering a diverse range of high-end glassware that adds an element of elegance and sophistication to any occasion. Our carefully curated collection features the finest glassware crafted by renowned artisans from around the world.
Elevate Your Dining Experience
At Fork + Rose, we believe that the art of enjoying a meal goes beyond the flavors and presentation. The right glassware can truly enhance the overall dining experience, elevating it to new heights. Our glassware collection is designed to complement a variety of styles and tastes, ensuring that you find the perfect pieces to suit your unique preferences.
From exquisite wine glasses to stunning champagne flutes, our glassware has been carefully chosen to bring luxury and refinement to your table. Each piece is meticulously crafted using traditional techniques, resulting in exceptional quality and attention to detail. We understand that every sip should be savored, which is why our glassware is designed to enhance the flavors and aromas of your favorite beverages.
Aesthetics Meet Functionality
Our glassware not only exudes beauty but also offers practicality and durability. We prioritize functionality without compromising on style. Whether you are hosting an intimate dinner party or enjoying a quiet evening with loved ones, our glassware is designed to meet your needs.
From crystal-clear glass tumblers that showcase the rich hue of your favorite spirits to intricately designed cocktail glasses that add a touch of glamour, our collection caters to all your beverage needs. Each piece is carefully crafted to ensure comfort in your hand and is dishwasher safe for easy cleaning.
Uncompromising Quality
At Fork + Rose, we understand the importance of quality when it comes to glassware. Each piece in our collection undergoes stringent quality checks to ensure that it meets our high standards. We believe that our customers deserve nothing but the best, which is why we partner with artisans who possess exceptional craftsmanship and use premium materials.
Our glassware is crafted using traditional techniques that have been perfected over generations. Each piece is made with precision, resulting in flawless clarity and exceptional durability. We are committed to delivering glassware that not only enhances your dining experience but also stands the test of time.
Stunning Designs for Every Occasion
Our glassware collection at Fork + Rose offers a wide range of designs to suit various occasions. Whether you are looking for classic elegance or contemporary charm, our extensive selection has something for everyone. From sleek and minimalistic designs to intricate patterns, our glassware is a testament to the artistry and talent of our partner artisans.
Whether you are enjoying a casual evening at home or celebrating a special milestone, our glassware is sure to make a statement. Impress your guests or savor the simple joys of everyday life with our thoughtfully curated collection. Each piece tells a story and adds an element of grace to your table.
Shop Glassware at Fork + Rose
Discover the beauty and functionality of our glassware collection at Fork + Rose. Explore our online store to find the perfect glassware pieces that will enhance your dining experience. With our uncompromising commitment to quality and design, you can trust us to deliver glassware that surpasses your expectations.
Join us in celebrating the art of dining and indulge in the luxury that our glassware offers. Elevate your table and create unforgettable moments with Fork + Rose.