Transform Your Home + Apartment with Modern Decor
Jun 24, 2018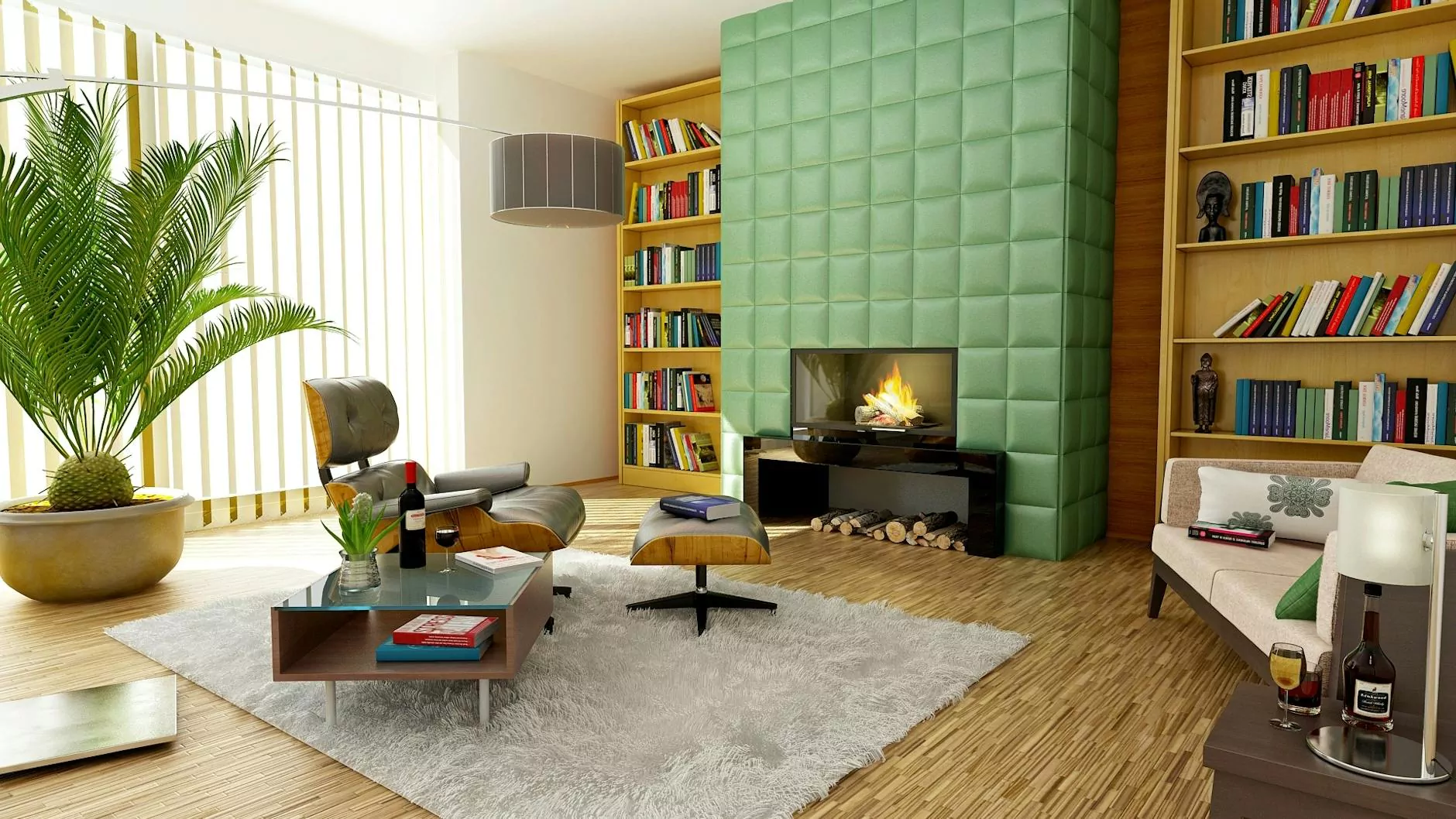 Welcome to Fork + Rose, your destination for high-quality and stylish home decor. Whether you're looking to revamp your own home or decorate your college dorm room, we have an extensive collection of modern decor that will elevate your space and make it truly your own.
Stylish and Functional Pieces for Every Room
At Fork + Rose, we understand that your home is a reflection of your personal style. That's why we curate a wide range of modern decor pieces that combine both style and functionality. From sleek furniture to elegant home accents, we have everything you need to create a space that is not only visually appealing but also serves your practical needs.
Living Room
Your living room is the heart of your home, and it should be a place where you can relax and unwind. With our collection of modern sofas, stylish coffee tables, and cozy rugs, you can create a space that is both comfortable and inviting. Add some decorative accents like art prints and decorative pillows to personalize your living room and make it uniquely yours.
Bedroom
Your bedroom should be a sanctuary, a place where you can escape and recharge. With our selection of comfortable beds, stylish dressers, and soft bedding, you can transform your bedroom into a peaceful retreat. Don't forget to add some ambient lighting and decorative accessories to create a cozy atmosphere that promotes relaxation.
Kitchen and Dining
The kitchen and dining area are not only functional spaces but also places where you can gather with family and friends. With our collection of modern dining tables, stylish chairs, and chic tableware, you can create a dining space that is both functional and visually appealing. Don't forget to browse our selection of kitchen accessories and gadgets to make cooking a breeze.
College Dorm Room
If you're a college student, we understand the importance of transforming your dorm room into a home away from home. With our range of space-saving furniture, stylish storage solutions, and dorm-friendly decor, you can create a comfortable and functional living space that reflects your personal style. From cozy bedding to portable desks, we have everything you need to make your college dorm room feel like your own little oasis.
Elevate Your Space with Fork + Rose
At Fork + Rose, we believe that your home should tell your unique story. That's why we strive to provide you with high-quality modern decor pieces that are as unique as you are. Whether you're a minimalist, a bohemian, or a fan of eclectic design, our wide range of products ensures that you'll find something that suits your style.
Quality and Sustainability
We are committed to offering products that are not only stylish but also sustainable. We carefully select our partners and suppliers to ensure that our products are ethically sourced and environmentally friendly. By choosing Fork + Rose, you can rest assured that you're investing in quality pieces that have been crafted with care.
Convenient Online Shopping
Shopping for home decor has never been easier. With our user-friendly website, you can browse our extensive collection, compare prices, and read customer reviews at your own convenience. We offer secure and hassle-free online payment options, and our dedicated customer service team is always here to assist you with any questions or concerns you may have.
Start Decorating Today!
Transform your home or college dorm room with modern decor from Fork + Rose. Whether you're looking to create a cozy living room, a peaceful bedroom, or a stylish kitchen, our collection has everything you need to elevate your space. Shop now and let us help you bring your vision to life!