TABLETOP - Elevate Your Dining Experience with Fork + Rose
Feb 2, 2020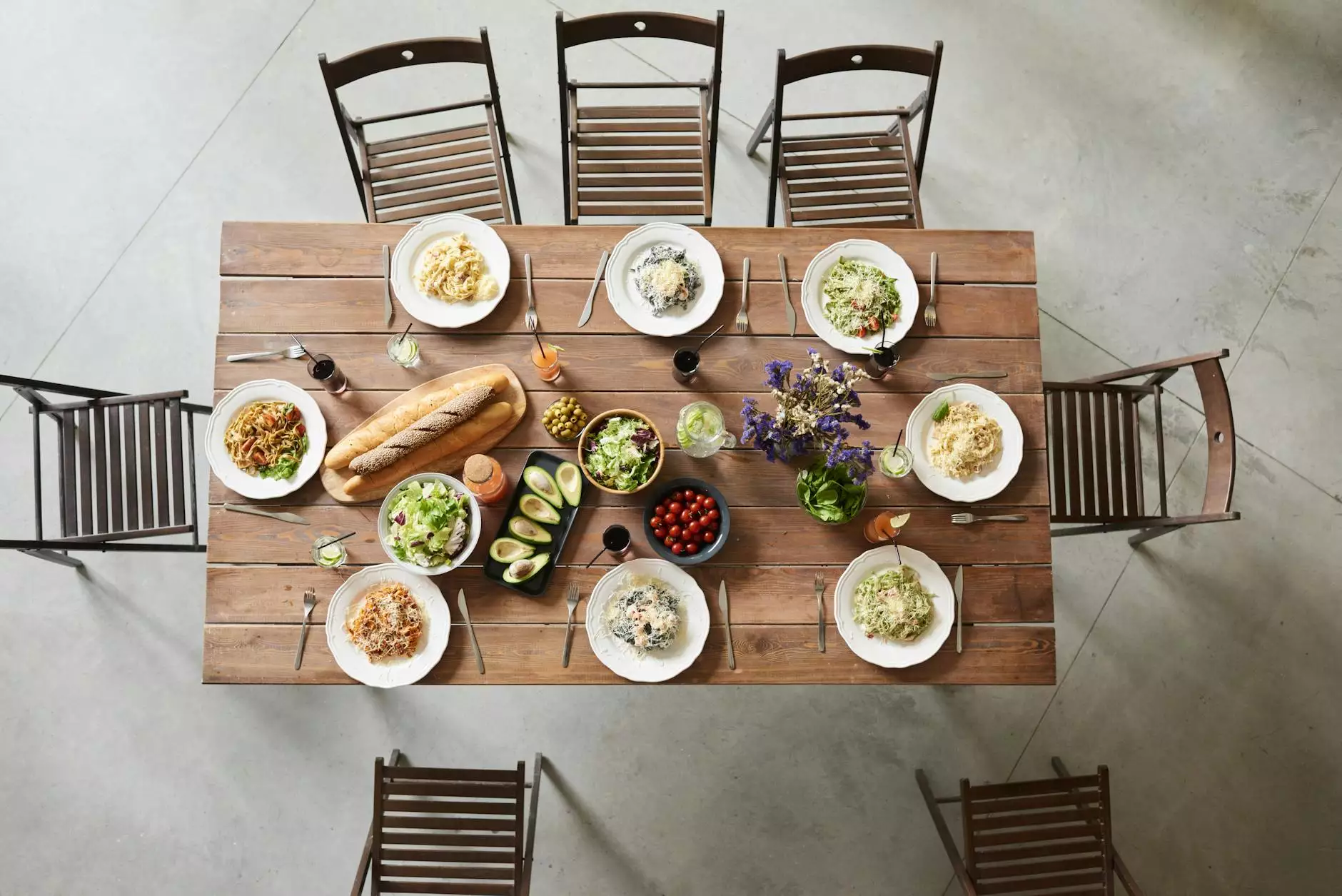 Welcome to Fork + Rose, where we offer a meticulously curated collection of dinnerware that will transform your dining experience. Our TABLETOP selection epitomizes elegance, style, and quality, ensuring that every meal becomes a memorable occasion. From luxurious fine china to versatile everyday essentials, we have everything you need to create a beautiful, elegant table setting that reflects your personal style.
Stylish and Durable Dinnerware Collections
At Fork + Rose, we understand the importance of having dinnerware that not only looks stunning but also stands the test of time. That's why we have carefully selected a range of dinnerware collections that combine style with durability.
Our fine china collections exude sophistication and grace. Crafted from the highest quality materials, these pieces are delicately decorated with intricate patterns and designs. They are perfect for special occasions, allowing you to impress your guests with a table setting that exudes elegance.
If you're after everyday essentials that don't compromise on style, our casual dinnerware collections are just what you need. These collections feature practical and stylish pieces that are designed for everyday use. From sleek and minimalist designs to bold and vibrant patterns, there is something for every taste and preference.
Create a Beautiful Table Setting
A well-dressed table adds an extra layer of charm to any meal. With Fork + Rose's TABLETOP selection, you can create a beautiful table setting that will leave a lasting impression on your guests.
Start by selecting the right dinner plates. Our collections offer a variety of sizes, shapes, and designs, allowing you to choose the perfect plates to complement your dining style. Pair them with our exquisite salad plates and bowls to complete the look.
No table setting is complete without elegant glassware. From wine glasses to champagne flutes and tumblers, we have a wide selection of glassware that will enhance the visual appeal of your table. Choose from classic designs or contemporary styles to suit your taste.
Add a touch of luxury with our high-quality flatware. Our meticulously crafted forks, knives, and spoons ensure a comfortable dining experience while adding an element of sophistication. Available in various finishes and designs, our flatware collections are a must-have for any stylish table setting.
Shop Now and Elevate Your Dining Experience
Ready to elevate your dining experience? Shop now at Fork + Rose and explore our TABLETOP collection. We offer a seamless online shopping experience, ensuring that you can find the perfect dinnerware to suit your style and preferences.
With our extensive range of options, exceptional quality, and competitive prices, we are confident that Fork + Rose will become your go-to destination for all your dinnerware needs.
Create a table setting that reflects your personal style and transforms your meals into unforgettable moments. Discover the beauty of our TABLETOP collection today at Fork + Rose.