Vibrant and Luxurious: Velvet Indigo Throw Blanket by John Robshaw
Feb 9, 2021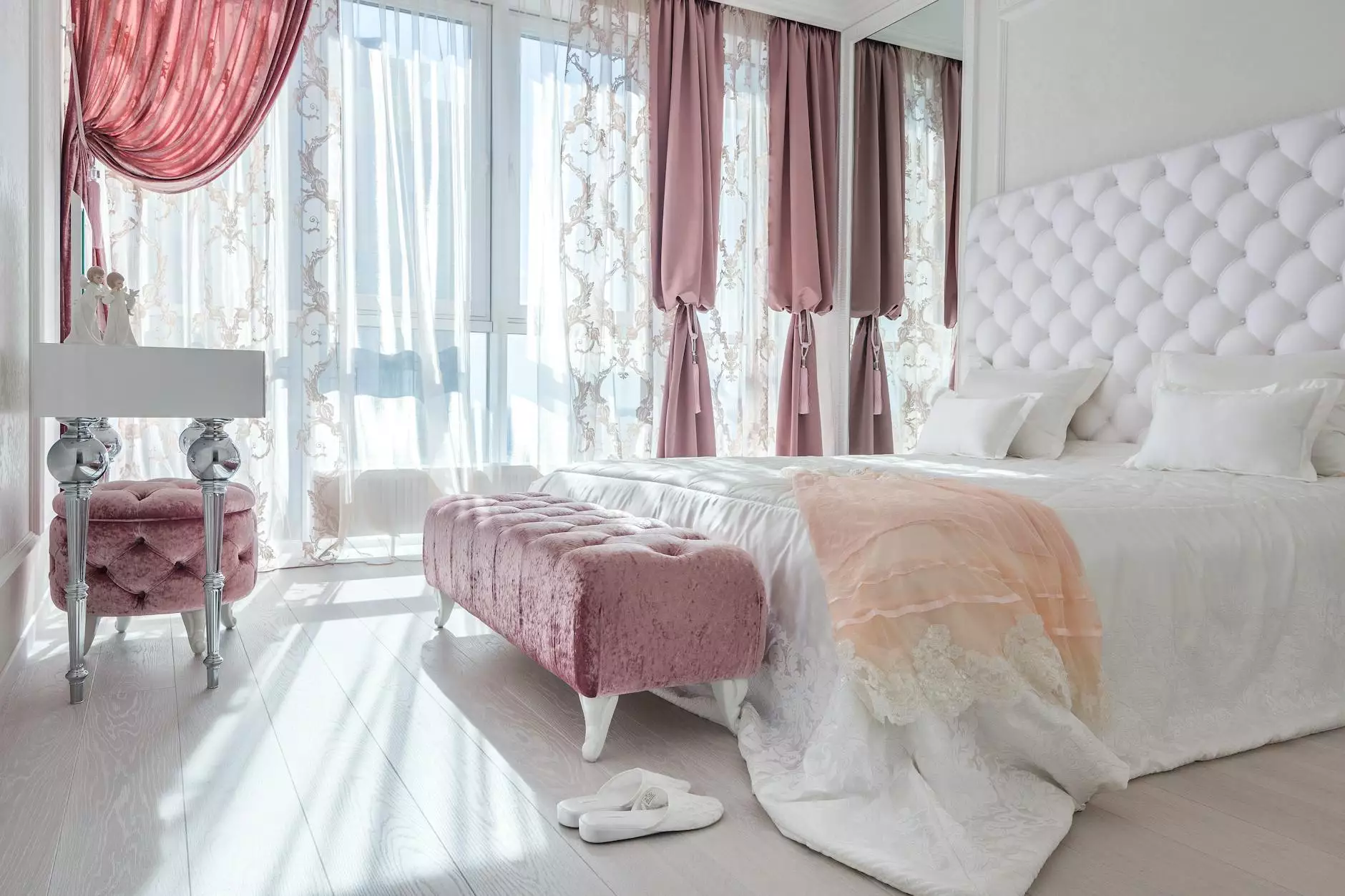 Discover the Elegance of Fringe Hand Towels
At Fork + Rose, we understand the importance of quality when it comes to enhancing your home decor. That's why we are proud to present the Velvet Indigo Throw Blanket by John Robshaw. This handcrafted masterpiece combines impeccable craftsmanship with timeless design to bring a touch of elegance and luxury to any space.
Dive into the Shades of Indigo
The Velvet Indigo Throw Blanket showcases rich, deep hues of indigo that instantly grab attention and create a sense of sophistication. The combination of texture and color adds depth and dimension to your interior, making it a perfect addition to your living room, bedroom, or even as a statement piece in your office.
Unparalleled Craftsmanship
Every Velvet Indigo Throw Blanket is meticulously handwoven by skilled artisans, ensuring exceptional quality and attention to detail. The use of high-quality velvet fabric guarantees a soft, luxurious feel that you can indulge in every day. The intricate fringe hand towel adds a touch of bohemian charm, making this blanket truly unique.
Fork + Rose Guarantee
When you purchase the Velvet Indigo Throw Blanket from Fork + Rose, you can rest assured that you are investing in a premium product backed by our commitment to quality. We strive to exceed your expectations, and our mission is to create a shopping experience that delights our customers.
Elevate Your Home Decor
The Velvet Indigo Throw Blanket is the perfect accessory to elevate your home decor. Its versatility allows you to style it in various ways to suit your personal aesthetic. Whether draped over your sofa or layered on your bed, the blanket adds a touch of luxury and warmth to your space.
Perfect for Every Season
The Velvet Indigo Throw Blanket is designed to be enjoyed all year round. The rich velvet fabric is perfect for cozying up during chilly winter nights, while its lightweight nature ensures comfort during warmer seasons. It is a timeless piece that can accompany you through different seasons and trends.
Make a Statement
The Velvet Indigo Throw Blanket by John Robshaw is not simply a piece of decor; it is a statement. Its bold indigo color, intricate fringe hand towel, and handcrafted nature allow it to stand out and grab attention. Whether you want to create a focal point in your space or add a pop of color, this throw blanket does it with flair.
Invest in Indulgence
When you choose the Velvet Indigo Throw Blanket by John Robshaw, you are making an investment in indulgence. Experience the feeling of wrapping yourself in luxury, and create a space that reflects your unique style and personality. The timeless design ensures that this blanket will be enjoyed for years to come.
Order Your Velvet Indigo Throw Blanket Now
At Fork + Rose, we believe in making luxurious home decor accessible to everyone. Don't miss out on the opportunity to enhance your space with the Velvet Indigo Throw Blanket by John Robshaw. Place your order today and elevate your home decor to new heights of elegance.
Contact Us
For any inquiries or assistance, feel free to contact our customer support team. We are always here to help you find the perfect pieces for your home.