TEAK SPATULA SET - A Must-Have Addition to Your Kitchen
May 20, 2019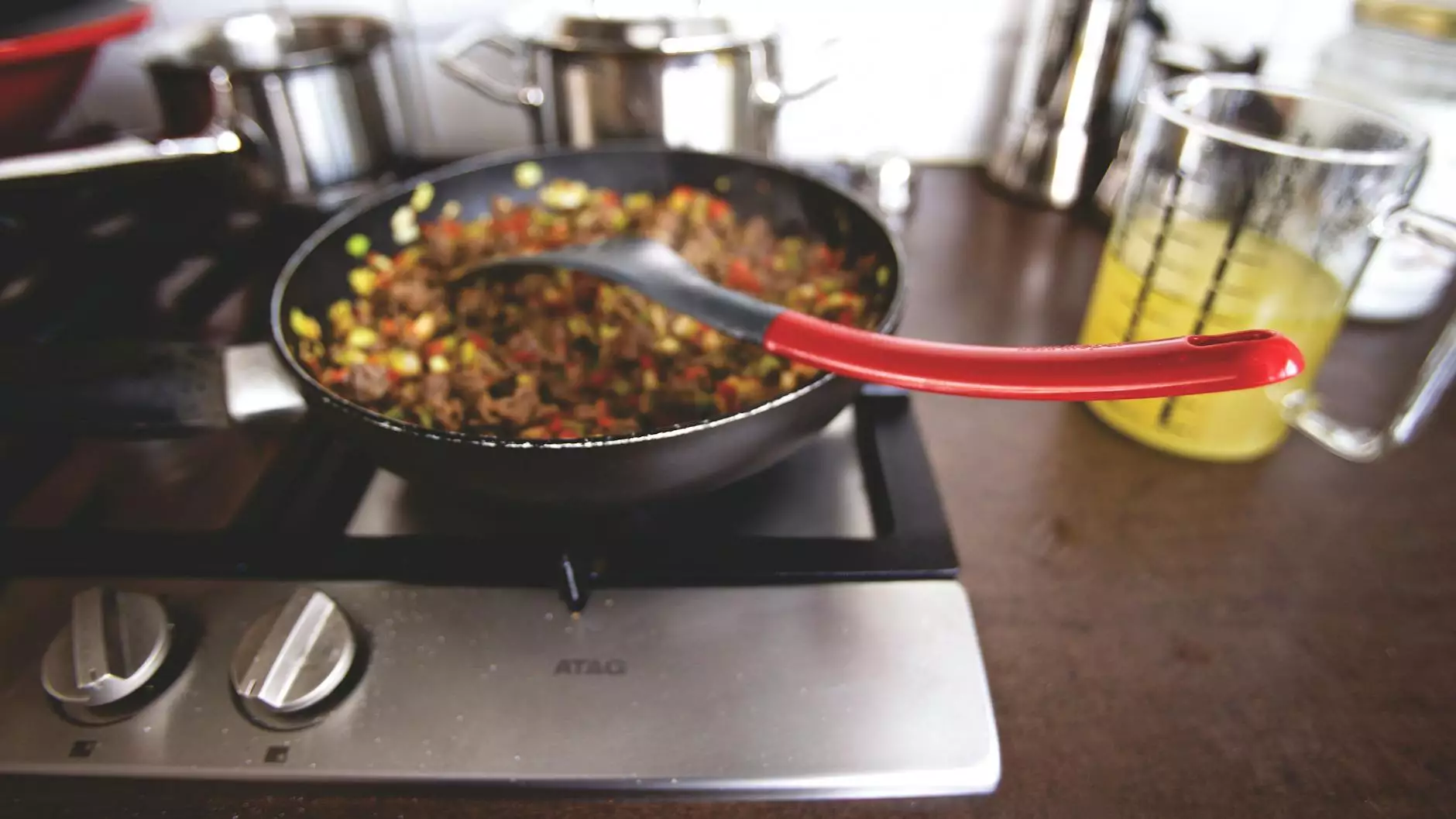 Welcome to Fork + Rose, your premium destination for exquisite kitchen essentials. Are you in search of the perfect spatulas that effortlessly combine durability, functionality, and beauty? Look no further! Our TEAK SPATULA SET is the ultimate choice for passionate cooks and home chefs.
Unleash the Power of Teak Wood
At Fork + Rose, we pride ourselves on using the highest quality materials. Our TEAK SPATULA SET is no exception. Crafted with care, these spatulas are made from sustainably sourced teak wood known for its exceptional strength and durability. By hand-selecting every piece of teak, we ensure that each spatula in our set meets our strict quality standards.
Unparalleled Functionality
Our TEAK SPATULA SET features a unique design that combines practicality with aesthetics. The ergonomic handles provide a comfortable grip, while the smooth surface and angled edges make flipping, stirring, and serving a breeze. Whether you're frying a delicate omelet, sautéing a medley of vegetables, or tending to a sizzling steak, our spatulas offer precision and control.
Elevate Your Kitchen Style
Not only are our spatulas highly functional, but they also add a touch of elegance to your kitchen. The warm tones of teak wood bring a natural beauty that complements any culinary space. Impress your guests as you proudly display your Fork + Rose TEAK SPATULA SET on your countertop or hang them within easy reach on a utensil rack.
Why Choose Fork + Rose?
As a brand committed to excellence, there are several reasons to choose Fork + Rose for all your kitchenware needs:
Uncompromising Quality: Our TEAK SPATULA SET is crafted to the highest standards, ensuring longevity and customer satisfaction.
Sustainable Sourcing: We prioritize eco-friendly practices and ethically source our teak wood, making our spatulas a responsible choice for conscious consumers.
Expert Craftsmanship: Each spatula is meticulously handmade, showcasing the skill of our dedicated artisans.
Customer Satisfaction: We value your trust in us, which is why we offer a hassle-free return policy and exceptional customer service.
Your Teak Spatulas, Your Culinary Adventure
With Fork + Rose TEAK SPATULA SET, you'll experience the joy of cooking like never before. These spatulas are built to withstand the demands of everyday use and will become your trusted kitchen companions. Whether you're an amateur cook exploring new recipes or a seasoned chef perfecting your signature dishes, our spatulas will support you every step of the way.
The Perfect Gift for Every Food Enthusiast
Searching for a thoughtful and practical gift for the food lovers in your life? Our TEAK SPATULA SET is the ideal choice. Whether it's a housewarming, wedding, or any other special occasion, give the gift of superior craftsmanship and functional elegance. Let the recipients elevate their cooking experience with Fork + Rose.
Shop Now and Enhance Your Culinary Journey
Don't miss out on owning the TEAK SPATULA SET from Fork + Rose. Order now and elevate your cooking experience with the perfect blend of durability, functionality, and style. Take your kitchen to new heights with the finest teak wood spatulas available. Join countless satisfied customers who have already discovered the Fork + Rose difference.
Keywords: fringe hand towel, fringe hand towel