Portofino Gas Fire Pit
Jul 28, 2020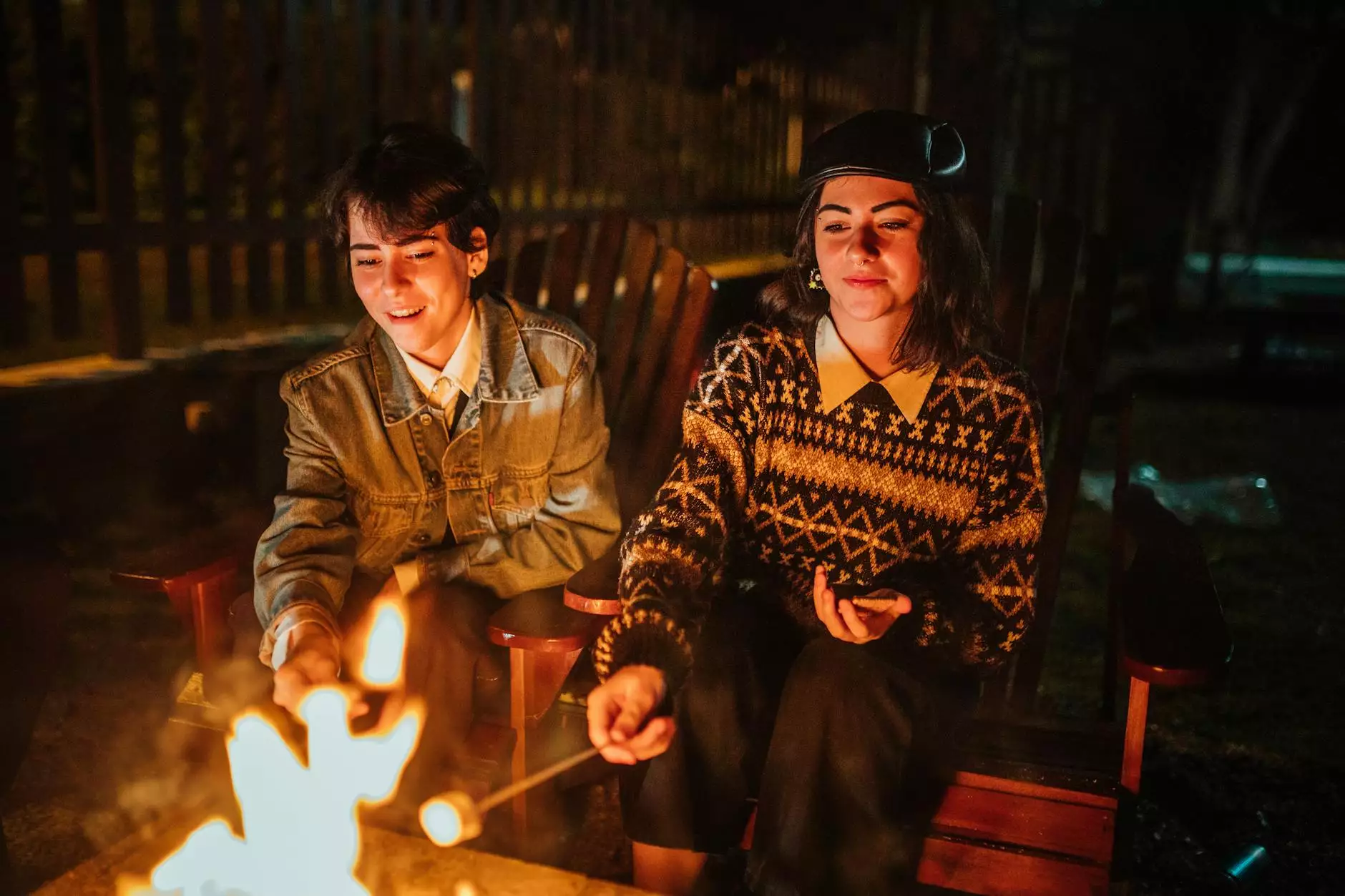 Welcome to Fork + Rose, your trusted source for premium outdoor living products. We are proud to present the exquisite Portofino Gas Fire Pit, designed to enhance your outdoor space with warmth, charm, and elegance.
A Cozy Outdoor Experience
Add a touch of luxury to your backyard or patio with the Portofino Gas Fire Pit. Crafted with meticulous attention to detail, this stunning outdoor centerpiece will transform your space into a cozy haven, perfect for entertaining, relaxing, and making lasting memories.
Unparalleled Quality
At Fork + Rose, we prioritize quality and strive to exceed your expectations. The Portofino Gas Fire Pit is no exception. Made from the finest materials, it boasts exceptional durability, ensuring that it withstands the test of time and the elements.
Elegant Design
The Portofino Gas Fire Pit combines stylish design elements with functionality. Its sleek and modern appearance effortlessly complements any outdoor decor, creating a harmonious and inviting ambiance. Enhance your outdoor living experience with this statement piece.
Key Features
Designed with your comfort and convenience in mind, the Portofino Gas Fire Pit offers a range of impressive features:
Powerful Heat Output: Experience warmth at its finest with the Portofino Gas Fire Pit's powerful heat output. Perfect for chilly evenings and year-round enjoyment.
Easy Ignition: Igniting the fire pit is a breeze with its user-friendly ignition system. No need to struggle with matches or lighters.
Durable Construction: Built to last, the Portofino Gas Fire Pit ensures long-lasting performance and minimal maintenance.
Safe and Authentic Flames: Enjoy the mesmerizing flames without the hassle. The fire pit's design allows for safe and controlled burning.
Customizable Flame Control: Adjust the flame intensity to suit your desired ambiance and create the perfect atmosphere.
Exceptional Versatility
The Portofino Gas Fire Pit is the perfect addition to various outdoor settings:
Residential Patios: Enhance your patio space with the Portofino Gas Fire Pit. Create a cozy and inviting atmosphere for intimate gatherings or larger parties.
Commercial Establishments: Elevate the appeal of your restaurant, hotel, or resort with the Portofino Gas Fire Pit. Its elegant design and captivating flames will leave a lasting impression on guests.
Luxury Retreats: Bring a touch of luxury to your vacation rental or private getaway. The Portofino Gas Fire Pit will add warmth and elegance to any outdoor retreat.
Why Choose Fork + Rose?
As a leading provider of premium outdoor living products, Fork + Rose offers numerous advantages:
Unparalleled Selection: Discover a wide range of high-quality fire pits, outdoor furniture, and accessories that cater to diverse styles and preferences.
Competitive Prices: We understand the importance of value. Enjoy competitive prices on all our products without compromising on quality.
Exceptional Customer Service: Our knowledgeable team is here to assist you at every step, from product selection to after-sales support. Your satisfaction is our top priority.
Fast and Reliable Shipping: We strive to deliver your order promptly and securely, ensuring a seamless shopping experience.
Trust and Reliability: With a solid reputation for excellence, Fork + Rose is a trusted brand that you can rely on for all your outdoor living needs.
Experience the exceptional quality and beauty of the Portofino Gas Fire Pit, available exclusively at Fork + Rose. Create the outdoor space of your dreams and enjoy luxurious evenings under the stars. Shop online today!